Transfer & Career Services has moved online! Due to the Shelter In Place our campus is closed for in-person visits but we are fully accessible online! Check out all of our services below and connect with us for questions, virtual appointments, workshops, & university representative contacts. Be sure to sign up for Transfer-On-The-Go for the most up to date information and keep checking back for more up-to-date services.
LMC Transfer Advocates!
Are you an LMC student looking to connect with an LMC Transfer Advocate? Find our more about this new and exciting program at LMC!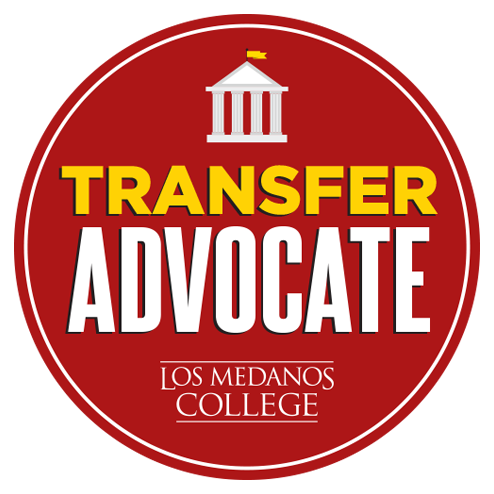 Virtual Transfer Services
We are still here to answer all of your transfer questions. You can contact us by email, visit our chat room, or make a one-on-one appointment viz Zoom or phone. Click below to see our schedule and all of your ways to stay connect with us.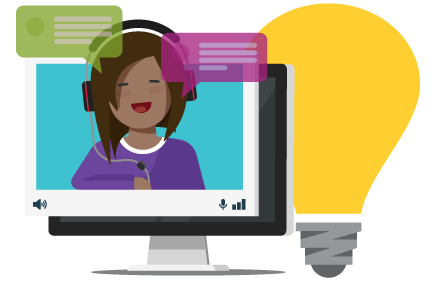 Transfer On The Go!
Transfer On The Go is a canvas tool that will allow students, faculty, and staff to receive up to date information and announcements while learning about all things transfer. No grades, no assignments, no cost. Just transfer information when you need it. Sign up today!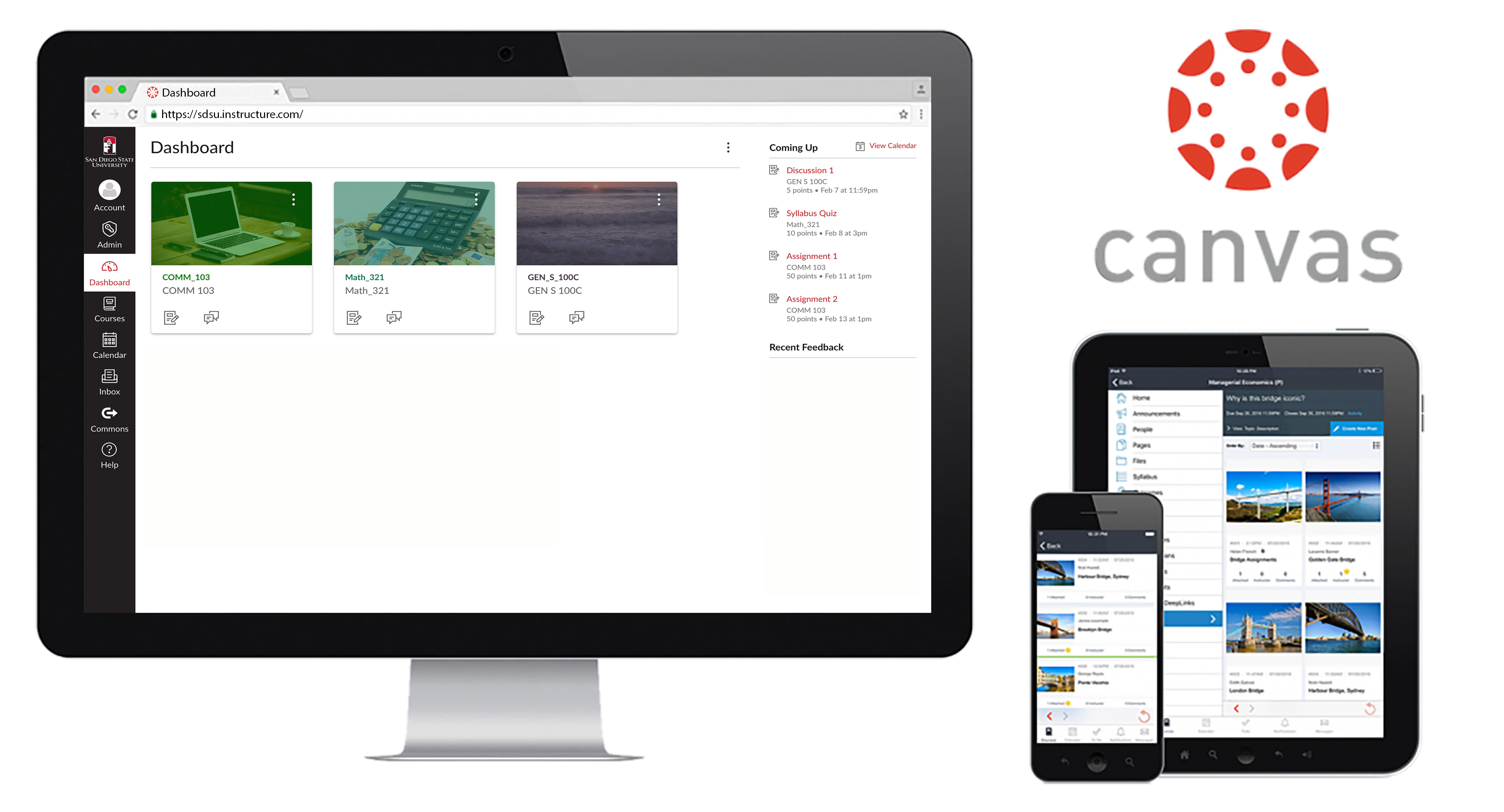 Transfer & LMC Updates:
General LMC & State Updates

LMC Student Support Form - March 27, 2020

CCCCD Drop Deadlines - March 27, 2020

Summer Registration - March 26, 2020

Resources for LMC Students - March 26, 2020

LMC Counseling Appointments - March 25, 2020

CCC - COVID 19 Update - March 24, 2020

CCC Chancellor Takes Action - March 23, 2020

Update on GI Bill Benefits - March 19, 2020

---

Friday, March 27, 2020

SACRAMENTO, Calif. — California Community Colleges Chancellor Eloy Ortiz Oakley issued the following statement on the passage of the CARES Act:

"We are grateful to Congress, and especially to the California delegation, for including $14 billion in emergency funding for higher education nationwide. The bill includes a number of provisions consistent with the proposal by the Chancellor's Office and its advocacy partners to provide protections for student financial aid and program funding flexibility at the campus level, including easing restrictions for allowable uses of grant aid. As the largest system of higher education in the country, a formula that directly invests in our Pell recipients will directly support students facing urgent needs related to coronavirus through emergency grants to students to cover eligible expenses, such as food, housing, technology, health care and childcare. Additional resources will support our colleges as they cope with the immediate impact on operations resulting from the pandemic.

But this represents just a start to a larger commitment that will be needed to help students and our country recover from this crisis. The bill does not include long-term assistance to students through Pell Grants. Nor does it fund new technology to support colleges in their transition from in-person to online instruction and to close achievement gaps resulting from a lack of adequate resources for low-income students.

The Chancellor's Office will continue its federal advocacy and Congressional engagement on the above priorities and any other needs identified as Congress considers future Coronavirus response appropriations."

---

Dear Student,

As we have transitioned to an online and remote environment, we recognize that students may have a variety of needs to be successful.

Technology:
Some students specifically need technology equipment. LMC is building a waitlist of student requests for technology. We are uncertain how many of the needs we will be able to meet, but students who are in need of equipment such as a laptop (with a camera), web cam only, headphones, or calculator, may submit their requests by completing the LMC Student Support Request Form: https://tinyurl.com/LMCRequestStudentSupport.

For information on Free / Reduced Price Internet, please visit our 4CD webpage: http://www.4cd.edu/covid19/students.aspx

Food Security:
Even though the LMC campus is closed for classes/services, the LMC Food Pantry is still distributing food!?

If you would like text or email reminders about when the LMC Food Pantry will be distributing food, complete the LMC Student Support Request Form: https://tinyurl.com/LMCRequestStudentSupport.

Other Support Needs & Questions:
Maybe you're not feeling successful in your online course. Maybe you are looking for someone to talk to during this difficult time. Maybe you have questions to help you be successful at LMC this semester.

As needs are coming up for you, they are probably also coming up for other students so your needs and questions are important as we make this transition to an online environment.

Would you like to let us know about the other types of support you need? Or, would you like someone from the LMC Student Services support team to contact you about other possible support we can provide (note that it may take some time for us to be in touch) If so, complete the LMC Student Support Request Form: https://tinyurl.com/LMCRequestStudentSupport.

Community Resources:
For information on other Community Resources outside of LMC, please visit our Bay Area COVID-19 Resources Guide which is continually being updated: https://tinyurl.com/COVID19BayAreaResources

LMC wants you to be successful this semester and to support you in this transition.

Sincerely,

Los Medanos College

---

The Contra Costa Community College District faculty and staff are committed to supporting you in achieving your educational goals. Due to the uncertain times we are facing with the global pandemic (COVID-19), the deadline to drop a course for full term courses has been extended through Friday, May 15, 2020. Students who drop a course(s) between March 1 and May 15 will be assigned a notation of "EW" (excused withdrawal) and will be issued a refund/credit for enrollment fees for each course that is dropped.

For students who have already dropped (March 1 or later) with a "W," your record will be updated to reflect an "EW." Moving forward, students who drop during the "W" period will be assigned an "EW." Students will also receive a refund or credit for enrollment fees* for these courses by the end of the spring term.

For those who have enrolled in a short term course, the last day to drop the section is now seven calendar days before the last day of the course. As with full term courses an "EW" will be assigned and a refund/credit issued for enrollment fees* for each course that is dropped.

Students are encouraged to consult with a counselor prior to dropping a course to discuss other options and impact on progress. Students receiving financial aid should contact their college financial aid office to determine any impact dropping a course may have on your financial aid funds.

* Please note the EW refund will only include the enrollment fees for the dropped course(s). Other student fees are not subject to refund. For more information, visit LMC's student fees page at LMC Tuition and Fees.

Sincerely,

LMC Admissions & Records

---

Thursday, March 26, 2020

In our continued efforts to support the students of the Contra Costa Community College District in these uncertain times of the global pandemic (Covid-19), summer registration has been postponed to April 20 to ensure an accurate course schedule for summer 2020. While you may have already received a registration date/appointment for summer, we will be updating those dates to reflect the new registration start of April 20.

Please go to your InSite Portal beginning April 1, 2020, to view your revised registration date for summer.

Questions? Please contact your college admissions and records office.

Sincerely,

LMC Admissions & Records

---

Dear LMC Students:

These are uniquely stressful times for everyone, filled with rapid change and uncertainty, and we expect that many people could find themselves in need of additional care and support.

Los Medanos College (LMC) and Contra Costa Community College District (CCCCD) want to remind all of our students about a robust resource already in place called the Student Assistance Program (SAP).

SAP stands ready to provide up to five (5) individual counseling sessions per issue, per policy year, either in person, or by telephone or web-video conference for problems related to:

. Childcare and elder care assistance;
. Daily living services (arranging help with errands);
. Stress, anxiety, changes in mood, sadness;
. Grief, loss or response to traumatic events (like COVID-19);
. Financial or legal services; and/or
. Concerns about use of drugs or alcohol

These services can be accessed 24/7 either by calling:

(800) 227-1060 (TTY users call 711)

- or by visiting -

https://members.mhn.com/external/public/default/login
LMC/CCCCD Student login code: ccccdstudent

Use of these services is confidential between you, the SAP, and the individual professional providers with whom you are connected.

No personal information is shared with LMC or the District.

Please reach out for help whenever - and wherever - you need it. If you have additional questions, concerns, or feedback, please feel free to contact me for assistance.

Jerry Johnson
Director of Risk Management
Contra Costa Community College District
(925) 229-6872 (office # - forwarding remotely)
jjohnson@4cd.edu

---

Wednesday, March 25, 2020

The Counseling Office is open for appointments!

Counselors are available to meet with students remotely through a Phone Appointment or through a Zoom Video Appointment.


Registration for Summer 2020 and Fall 2020 classes is coming up soon, so a reminder to schedule a counseling appointment to go over your future class planning.


To schedule your Counseling Appointment, you can either call the Counseling Office at (925) 318-1733 or schedule your appointment online through the LMC Counseling Website - https://www.losmedanos.edu/counseling/appointments.aspx

The Counseling Department understands this can be a challenging time amidst all the current changes and transitions that are happening. In response, Counselors are available too to provide support, resource referral, and/or address any questions or concerns you may have during this time.

---

Tuesday, March 24, 2020

STATE AND NATIONAL GUIDANCE/EXECUTIVE ORDERS

Congress and the White House are moving closer to a deal on a $2 trillion stimulus package to help families in the wake of the pandemic. A vote is expected later tonight.

The White House said today that, due to a spike in infections, people who have recently left New York City should self-quarantine for 14 days, no matter where they are now. President Trump said on Monday he is pushing back the deadline for when Americans will need the Real ID to travel domestically.

Gov. Newsom late Monday provided an update on how California is responding to the COVID-19 outbreak. The governor said the state needs 50,000 more hospital beds to meet demand and announced the closure of parking lots at state recreational areas. You can watch the full news conference here. (Please note: the broadcast begins at about the 4:40 mark).

California has awarded $100 million to cities, counties and Continuums of Care to help people experiencing homelessness during the pandemic. The state's 13 largest cities will receive allocations. Read the full announcement here.

The California National Guard is deploying service members to several counties to support food banks.

The state has launched a website to provide useful COVID-19 information to all residents. It highlights critical steps people can take to stay healthy and includes public service announcements from state health leaders. The website can be found here.

SYSTEM GUIDANCE

The California Community Colleges, University of California and California State University systems today sent a letter to Congress, requesting emergency aid for students and institutions, access to low-cost capital, grant assistance in the transition to remote instruction and temporary statutory and regulatory flexibility. Read the full letter here.

The Chancellor's Office is committed to providing resources to support individual community colleges and their students that are now working online only. The Chancellor's Office COVID-19 Resources page has updates, guidance and several common questions and answers for students, faculty and staff. Please encourage everyone to routinely check this page, as it will be updated daily. One of the newest additions is student-facing Q&As in Spanish.

ONLINE INSTRUCTION

The California Virtual Campus-Online Education Initiative has developed an Emergency Preparedness Resources web site for assistance converting in-person classes to online. Several webinars are scheduled to help during this transition. (Please note: Recordings will be posted afterward for people who are unable to attend).

The California Community Colleges Accessibility Center will be hosting another set of webinars this week focusing on accessibility practices for Canvas and online teaching. The sessions will occur twice a day (10:00 – 11:00 a.m. and 3:00 – 4:00 p.m.) tomorrow and Thursday. All sessions will use the same Zoom meeting information.

RESOURCES

College practitioners can find COVID-19 resources, information, and community within the Vision Resource Center. Create an account or log in. Under the "Connect" menu, visit "All Communities" and look for the "CCC | COVID-19 Resources, Tools and Discussion" section. Click "Join Community" to access the content within.

For online instruction support requests, please contact CVC-OEI.

BEST PRACTICES

The California Immigrant Youth Justice Alliance has a wealth of information and resources for undocumented families, including resources by region.

Legal Aid at Work also has guidance on undocumented workers' rights in California.

STUDENT SUPPORTS

John Burton Advocates for Youth has put together this resource on four ways caregivers can help keep foster youth on track for fall college enrollment.

The CDC has put together a valuable guide on easing fear and anxiety during this uncertain time. It is a comprehensive guide that can be useful to students, staff and faculty alike.

HOW TO HELP

The COVID-19 pandemic has led to a severe blood shortage across the country. If you're able to donate, please visit the American Red Cross or your local blood bank to schedule a donation.

There are a number of other ways we can all safely help our communities during this difficult time. The California Volunteers website has ideas on how to help, including volunteering at a food bank and providing wellness checks to those in need.

---

Monday, March 23, 2020

California Community Colleges Chancellor Takes Additional Actions to Help Students and Ensure Continuity of Instruction at 115 Colleges

SACRAMENTO, Calif. —California Community Colleges Chancellor Eloy Ortiz Oakley on Monday announced a series of actions, including through executive order, to help ensure that teaching and learning continues at all 115 community colleges and that students are not penalized academically or financially due to the COVID-19 crisis.

The Chancellor's Office has provided the ability for all colleges to convert in-person classes to online. Many colleges have suspended classes temporarily and are using scheduled or rescheduled spring breaks to make this transition.

"Make no mistake, the educational mission of the California Community Colleges is critical to our state, and teaching and learning continues," Oakley said. "Our colleges are converting in-person courses and labs to online to provide students with the instruction they need to improve their lives and the lives of their families. We continue to train first-responders needed to mobilize during this emergency."

Recognizing that some students may be forced to withdraw due to the emergency, Oakley signed an executive order that suspends state and local regulations to ensure students are not penalized academically and will more easily be able to receive refunds for enrollment fees.

Students who withdraw because of the current crisis will receive an excused withdrawal on their transcripts, which will not count against academic progress requirements. The order temporarily waives requirements for districts to obtain approval from the state Chancellor's Office to refund enrollment fees to these students.

The Chancellor's Office has also taken the following actions:

Moved to purchase a virtual lab platform that supports a range of science-related disciplines. This will be the first purchase to support system-wide transition to virtual labs. All colleges will have access to the platform services, including expanded support and technical assistance for faculty.

Clarified for colleges how attendance reporting for purposes of funding will be calculated once in-person courses have been converted to online.

Created a COVID-19 section of its website that includes answers to frequently asked questions for students. The Chancellor's Office is also providing weekly webinars for college leaders on COVID-19 response.

Requested that the Board of Registered Nursing provide emergency exemptions reducing requirements of clinical hours for nursing students in direct patient care and allowing more simulated hours. This is needed because many health care facilities are excluding nursing students from clinical rotations because of safety concerns. More than 2,100 students in health and nursing have been affected at a time when professionals in these fields will be essential.

Inventoried college residential hall facilities that could be converted if needed as part of the statewide COVID-19 medical surge response as well as tallied stocks of ventilators, masks and other Personal Protection Equipment in allied health programs.

"Our colleges are responding with compassion and innovation," Oakley said. "Many are finding ways to put computers into the hands of students who previously lacked them and continuing to provide food to students in need. Our students continue to inspire us, with many serving as essential workers, volunteers and conscientious neighbors to help California meet this moment."

Additionally, the Chancellor's Office will partner with the Foundation for California Community Colleges as it launches a statewide emergency response campaign for students and their families impacted by the pandemic. The campaign aims to engage philanthropic foundations, corporate partners, and individual donors to address urgent needs so students have access to housing, food, technology, and other critical resources during this crisis.

Philanthropic and corporate partners, as well as those looking to make a major gift or grant, are encouraged to contact the Foundation at relief@foundationccc.org. Individual donations are also being accepted through the Foundation and will be deployed to individual colleges supporting students impacted by lost wages, campus closures, and the transition to distance education caused by COVID-19. Check here for details on how to give now.

The California Community Colleges is the largest system of higher education in the nation, composed of 73 districts and 115 colleges serving 2.1 million students per year. California community colleges provide career education and workforce training; guaranteed transfer to four-year universities; degree and certificate pathways; and basic skills education in English and math. As the state's engine for social and economic mobility, the California Community Colleges supports the Vision for Success, a strategic plan designed to improve student success outcomes, increase transfer rates and eliminate achievement gaps. For more information, please visit the California Community Colleges website or follow us on Facebook and Twitter.

---

Thursday, March 19, 2020

Update from the U.S. Department of Veterans Affairs:


Dear GI Bill Student,


Over the past two weeks, VA has worked with Congress to preserve GI Bill benefits for impacted students during this difficult time. The Senate and House passed S.3503 and the bill will be headed to POTUS to sign, which will give the Department of Veterans Affairs (VA) the authority to continue GI Bill payments uninterrupted in the event of national emergencies. The new law allows for VA to continue to pay benefits regardless of the fact that the program has changed from resident training to online training. Also, students will continue to receive the same monthly housing allowance payments that they received for resident training until January 1, 2021, or until the school resumes normal operations of resident training. VA is working to immediately implement the new changes to address current and future school terms to ensure students continue to receive their education benefits.


What should GI Bill Students know?


There is no action required from a GI Bill student. VA has scheduled several training sessions with all VA approved schools and training facilities over the next couple of days to provide further guidance. We will work closely with schools to ensure enrollments are accurately certified and processed timely.


We are committed to providing regular updates to you through direct email campaigns and social media about VA's effort to implement these new changes.


If you have questions about your specific circumstance, please contact the Education Call Center at: 1-888-442-4551 between 8 AM and 7 PM Eastern Time, Monday-Friday.

Respectfully,
Education Service


US Department of Veterans Affairs
Veterans Benefits Administration
1800 G Street NW, Washington, DC 20006

Contact Us
Visit us on the web at https://gibill.custhelp.va.gov/
Call us at 1-888-442-4551
TDD: 711

If you know a Veteran who is in crisis, call the Veterans Crisis Line at
1-800-273-8255 and press 1.

CSU Updates

CSU COVID-19 Admission Requirements Update - April 1, 2020

Transfer & Articulation Agreements - March 19, 2020

Cal State Admissions Update - March 19, 2020

---

Wednesday, April 1, 2020

The California State University is committed to helping high school and community college students to overcome college admissions challenges presented by the physical closures of schools. The CSU has taken steps to ensure students are not adversely impacted by these disruptions and can realize their CSU education as scheduled.

The CSU has temporarily relaxed some undergraduate admissions standards for both newly admitted students and prospective students to account for changes in grading, instruction and administration of standardized tests.

CSU campuses are prepared to be as flexible as possible with students who need may need more time to meet intent to enroll, and transcript deadlines.

To serve students and their families during this time, the CSU has enacted the following temporary measures:

1. The CSU campuses will accept "Credit" or Pass for transferable college courses completed in winter, spring or summer 2020 taken to satisfy:

A. The Golden Four (English language [A2], oral communication [A1], critical thinking [A3], and mathematics/quantitative reasoning [B4]);

B. All other General Education Courses; and

C. Major prerequisite courses.

2. CSU campuses will clear admission for upper-division transfer applicants with 48 semester or 72 quarter transferable units who have completed English Language (A2) and mathematics/quantitative reasoning (B4) by the start of fall 2020 (including courses taken in summer 2020).

A. CSU campuses will work with students to enroll in the appropriate general education and major preparation courses to fulfill lower division requirements prior to enrolling in major coursework.

B. Students will still need to fulfill all major requirements to receive their degree.

3. If a CSU campus conditionally admitted a student as a lower-division transfer, the student will need to meet eligibility and have completed English Language (A2) and mathematics/quantitative reasoning (B4) by the start of fall 2020 (including courses taken in summer 2020).

4. The CSU requests that community colleges that can provide transcripts by July 15, 2020, do so; however, CSU campuses will continue to accept transcripts through the fall 2020 term. CSU campuses will not rescind conditional offers of admission based on the non-receipt of transcripts. If a student is not able to provide an official transcript, due to extended school closure, CSU campuses may use unofficial or self-reported data for spring or summer grades and graduation status.

5. New transfer students will remain in a conditionally admitted status until the CSU campus receives a final transcript document and review of the transcript for admission requirements is completed.

6. If a student has not completed at least 48 transferable units and fulfilled A2 and B4 requirements after review of their final transcript document, at that time, campuses may use admission exceptions on a case-by-case basis if students do not meet the criteria in item number 2 above. Students should in no way assume that enrollment in Fall 2020 CSU courses means that an exception will be automatically granted.

7. If a student that was conditionally accepted for fall 2020 chooses to remain at their community college to finish their transfer requirements or ADT degree, the CSU campus may defer their admission to winter/spring 2021 terms. This action will be at the discretion of the individual CSU campus.

8. A transfer student who anticipated completing an Associate Degree for Transfer (ADT) that enrolls for fall 2020 without completing the ADT and has matriculated with less than 60 units completed would need to obtain a special advising agreement at the CSU campus of enrollment.

9. The College Board recently has announced changes to the AP exam content and format for spring 2020. The CSU will honor all existing transferable credit articulation for spring 2020 AP exams on which scores of 3, 4, 5 are earned.

For additional details and information, please visit the Cal State Apply page.

Sincerely,

Cal State Apply

Thursday, March 19, 2020

We wish to affirm that all currently approved articulation agreements will continue be honored. If ASSIST reflects that a COR has been reviewed and accepted for articulation, then these agreements shall remain in place. Given the rapid transition of instructional modalities, we recognize and accept that course delivery methods may reflect both face-to-face and online or virtual instruction. This is also the case for CSU campuses at this time. For spring 2020, courses that have been deemed acceptable for transfer and articulation shall maintain their status, regardless of delivery method. This includes lab courses that have moved to online delivery, as long as the learning outcomes continue to be met.

California State University - Office of the Chancellor

401 Golden Shore | 6th Floor | Long Beach CA 90802

Phone 562-951-4147

---

Thursday, March 19, 2020

Dear Student,

We hope that you are doing well and staying healthy.

The entire California State University system is taking all the necessary steps to mitigate the disruptions caused by COVID-19 while ensuring the health and safety for our students, faculty, staff and communities.

Please be assured that all CSU campuses are prepared to be as flexible as possible when working with fall 2020 applicants on meeting admission requirements and selection. This flexibility will vary by campus and potentially by major applied due to impaction. Although there has been disruption, as campuses transition to some or all staff working remotely, processing of applications and communications is still taking place. We would encourage fall 2020 applicants to continue to check their email and campus portals regularly.

If students have specific questions, they can contact campuses via email. Campus contact information can be found at: https://www2.calstate.edu/apply/Pages/contact-a-campus.aspx. We would encourage applicants to contact campuses via email and be patient while awaiting a response.

As more information becomes available we will send additional updates.

Thank you,

Cal State Apply

UC Updates

UC Virtual Programs - March 27, 2020

UCOP update on CCC-UC articulation - March 18, 2020

Area D update - March 17, 2020

UCOP response to concerns - March 16, 2020

---

Wednesday, April 1, 2020

UC is committed to ensuring that COVID-19-related academic disruptions don't threaten any students' ability to strive for and attain a UC education.

The University has temporarily suspended some of its requirements for admitted students to ensure that they are able to enroll as planned. It also expects to work with students to adjust financial aid packages if family financial circumstances have changed.

In addition, UC has temporarily relaxed some undergraduate admissions policies to ensure high school and transfer students are not penalized by their inability to earn letter grades for academic classes or take standardized tests during the COVID-19 pandemic.

Check out the following website for more information and answers to your transfer questions:

https://admission.universityofcalifornia.edu/response-covid-19.html

---

Friday, March 27, 2020

As part of UC's ongoing effort to take proactive measures to limit the potential spread of coronavirus disease (COVID-19), campuses have transitioned from in-person events and programs for admitted students and families to virtual and online formats. These changes are in keeping with guidance from public health officials to avoid large gatherings as a way to limit community spread of the coronavirus. We understand that for visitors to campus who enjoy these events, the changes may be disappointing and we apologize for any inconvenience. The health and safety of the campuses and broader communities are of the utmost importance.

All campuses are planning a wide array of opportunities for freshman and transfer admitted students to learn more about campus and engage with admission staff in the coming weeks. Examples include but are not limited to:

Virtual Open House
Live chats
Webinars (live and recorded)
Phone, email and/or text opportunities
Online presentations
Social media events and programs

For the most current information on upcoming virtual and online programs and events for admitted students, as well as campus updates, please contact individual campuses. The contact list below includes links to websites for admitted student virtual events or the public website for admitted student virtual/online programs and services. Please keep in mind that information for these sites will be updated throughout the coming weeks.

UC Berkeley: Admission Office | Admitted Student website | Counselor Information
UC Davis: Admission Office | Freshman Decision Day | Transfer Decision Day | Virtual Tour
UC Irvine: Admission Office | Celebrate UCI Day | Virtual Tour
UC Los Angeles: Admission Office | Bruin Bound | Virtual Tours
UC Merced: Admission Office | Webinars and Videos | Virtual Tours
UC Riverside: Admission Office | Highlander Day | Virtual Tours
UC San Diego: Admission Office | Triton Day | Transfer Triton Day | Virtual Tour
UC Santa Barbara: Admission Office | Webinars and Online Events | Virtual Tour
UC Santa Cruz: Admission Office | Admitted Student website | Virtual Tour

Financial Aid Update

We understand that your students and their families may be financially impacted by the COVID-19 pandemic now or in the coming months. Students and families who believe that their situation requires a re-evaluation of their financial aid should be advised to:

Utilize the campus financial aid calculators to determine if the change in their finances would affect the amount of financial aid they are eligible to receive.
If the calculator shows a change in financial aid eligibility they should contact the campus(es) that they have been admitted to for available appeal processes.
Contact information, including the best way to reach the financial aid office during remote operations, is available through the student's portal or on the financial aid website. Follow-up to students will be handled by email responses, or telephone calls or virtual meetings as needed.

Please inform your students that such evaluations of financial aid are likely to occur later this summer, are considered on a case by case basis, and that process requirements can vary from campus to campus.

Questions?

For system-wide Admission policies, practices and evaluation questions email AskUC@ucop.edu.

---

Wednesday, March 18, 2020

Dear Colleagues,

Thanks for your patience in awaiting follow-up information about CCC-UC articulations in light of the current public health crisis and resulting educational disruptions. In consulting with the UC campuses, there is general agreement to abide by these principles:

UC will honor articulation agreements that have been established and will rely on local community colleges to do their best in fulfilling the terms of the articulation as reflected in the CORs (Course Outlines of Record) submitted via ASSIST.
Adjusting CCC course offerings is acceptable (e.g., science courses with in-person labs that transition to online lectures with virtual labs or some other lab substitute) and will not pose an issue for UC as long as the intended student learning outcomes are met. Such practice already exists now with credit by exam, whereby unit credits for transfer are earned based on demonstrated outcomes/competency in the course and not based solely on student learning hours.

This approach will allow us to rely on established articulation agreements as much as possible without having to expect anyone to alter any agreements temporarily. By the end of this week, another update will go out to clarify whether any of the UC campuses will operate using a different approach.

At the UCOP system level where UC transferability is determined, we continue to stand by all approvals of CCC courses for UC transferability, regardless of delivery mode (in person, online, or hybrid). To reiterate, approvals for UC transferability do not depend on a specific course delivery mode but instead are granted according to the UC Transferable Course Agreement guidelines (see also: https://www.ucop.edu/transfer-articulation/transferable-course-agreements/tca-policy/Online%20courses.html).

If you have questions or concerns about UC transfer articulation, please contact Chase Fischerhall, Associate Director of Academic Preparation (chase.fischerhall@ucop.edu).

---

Tuesday, March 17, 2020

The University of California (UC) has concluded its deliberations on a proposal from our Board of Admissions and Relations with Schools (BOARS) regarding the area D science subject requirement for UC freshman admissions. We're sharing the announcement recently distributed by the UC Academic Senate Office to update you on the area D proposal's final status.

To summarize, the actions approved by the UC faculty's Academic Senate are:


1. Change the area D subject requirement name from "Laboratory Science" to "Science";

2. Expand the options for science disciplines that fulfill the third recommended year of the area D requirement, including (but not limited to) computer science, engineering, and applied sciences; area D courses in earth and space sciences, as well as interdisciplinary sciences, can either fulfill one year of the 2-year requirement or fulfill the third recommended year.

3. Maintain status quo for the area D subject requirement: 2 years of area D science, including or integrating topics that provide fundamental knowledge in two of these three subjects: biology, chemistry, or physics; 3 years of area D science is recommended.
If you have any questions about area D course submissions or reviews, please contact us at: HSArticulation@ucop.edu.

---

Monday, March 16, 2020

Dear Colleagues,

As UC takes extraordinary steps in helping our current students mitigate the disruptions caused by the COVID-19 virus, we understand your concerns about transfer admission and articulation for your students enrolled in California community colleges. Please be assured that our campuses will exercise as much flexibility as possible when it comes to meeting admissions requirements and selection criteria, but flexibility will vary by campus, school/college, and/or major. We encourage students to update UC campuses about any changes to their current or planned schedules via the Transfer Academic Update (TAU); the TAU site will remain open until March 31. If the student has already received a UC admission decision, the student should follow the campus instructions included in the admission letter about how to update that particular UC campus with schedule changes.

The UCOP Transfer Articulation team in the Academic Preparation Unit is consulting with our campuses about lab science course articulations and is aiming to provide more information by tomorrow, Tuesday, March 17. In the meantime, please keep in mind our ongoing practice for determining UC transferability of college coursework: "UC does not consider method of delivery at the transfer level as long as the course otherwise meets the standards for UC transferability" (see https://www.ucop.edu/transfer-articulation/transferable-course-agreements/tca-policy/Online%20courses.html). Specific course articulations, however, fall under the purview of individual UC campuses and their faculty.

As the situation evolves and additional questions or concerns arise, please continue to reach out:

For inquiries about UC transfer admissions, eligibility, and

evaluation, contact Angelica Moore, Associate Director of Policy & Communications (angelica.moore@ucop.edu)
For inquiries about UC transfer articulation, contact Chase Fischerhall, Associate Director of Academic Preparation (chase.fischerhall@ucop.edu)

These are difficult, unprecedented times right now, and we believe we can all get through this if we work together as a community.