LMC Emergency Information
Police Emergency Information
For emergencies: Dial 9-911 from campus phones and 911 from cell phones
M -Th 7:30am -10pm
Friday 7:30am - 3pm
Sat & Sun: Lobby is closed
For non-emergencies
(925) 473-7332 for LMC Police Services
3-7332 from campus phones
After hours dispatch number (925) 646-2441
Location
LMC Police Services is located in the Campus Safety Building at the front of the campus.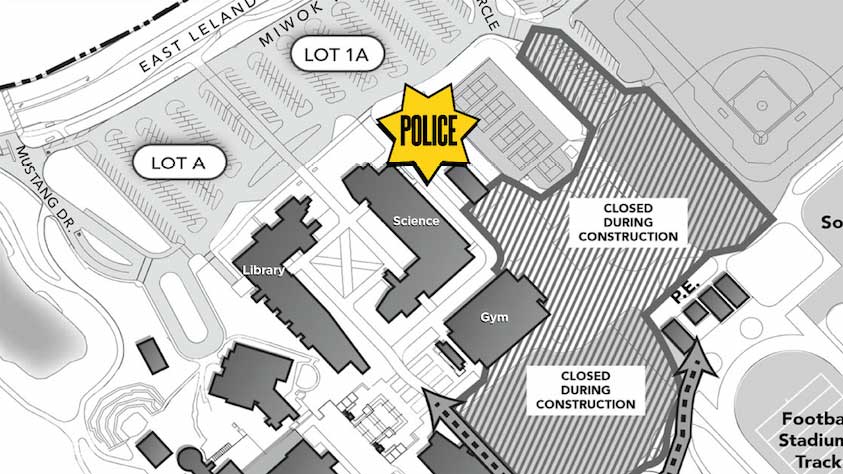 ---
District Police Services website: The Contra Costa Community College District Police Department is the primary law enforcement agency for the District Office in Martinez, Contra Costa College in San Pablo, Diablo Valley College in Pleasant Hill, Los Medanos College in Pittsburg, and the San Ramon Valley Campus in San Ramon.
District provided emergency text messaging system
To opt-in to receive emergency text message communications login to the insite portal and click on manage my security settings (on the left). Then click to "register a new phone" and follow the next series of options.