Internship Information for Employers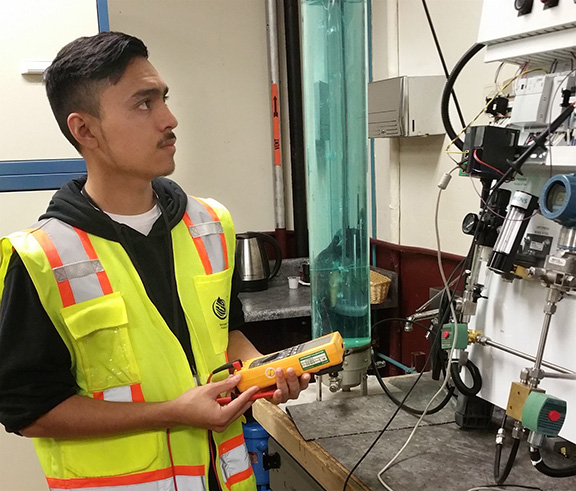 The Workforce and Economic Development Department is committed to cultivating meaningful internships that support the development of outstanding professionals.
An internship is a supervised pre-professional learning experience, in which students apply their skills and knowledge in a professional setting. By offering their time, talent, and enthusiasm, interns will contribute to an organization's mission and goals, while gaining valuable skills for the future, and seeing if a career is right for them. Most internships are temporary assignments that last approximately three months or up to a year.
Internships are designed by the employer to meet their organizational needs while at the same time providing for the needs of the intern. Internship programs offer students an opportunity to expand their education into the world of work. They put classroom theory into practice, test tentative career choices and build their professional experience in preparation for graduation.
The employer, in turn, commits to providing a learning experience and specific work assignments related to a student's studies.
Goals of an internship:
Provide students with a full and realistic view of workplace culture and expectations
Integrate academic preparation with professional challenges
Build confidence and success through internship experiences
Encourage contact between LMC students and professionals in their field of interest
Help students build professional networks
What not to expect from an internship:
A part-time or full-time job that does not specify career related learning strategies and objectives
Unsupervised volunteer experience
Routine, repetitive clerical tasks
---
Forms for Employers:
Ways to Connect with LMC for Work-Based Learning Opportunities
LMC Internship Development Guide
Application of the Fair Labor Standards Act (FLSA) Internship Checklist
---
What to keep in mind when developing an internship:
---

For additional questions regarding internships, please contact:
Melina Rodriguez
Program Coordinator for Workforce & Economic Development