What is an Internship?
An internship is a supervised pre-professional learning experience for a limited period of time, in which students: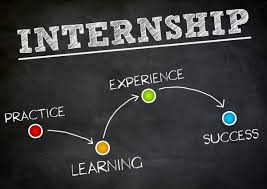 Apply skills and knowledge
Job exposure
Test drive career
Foot in the door
Build professional references
Be The First To Know!
Recieve notifications for available internships by completing our interest form:
Click Here - Internship Interest Form
Available Internships
Near Me...
Company
Internship Position
Location
Application Deadline
Application
Special Application Instructions
City of Pittsburg
Engineering Intern
Pittsburg, CA
Continuous
City of Pittsburg Online Application
None
JVS
Apprenticeship
Pittsburg, CA
July 15th at midnight
JVS Application
None
Contra Costa Community College District
Social Media Marketing Intern
Martinez, CA
Fall/Spring
Open Now!
Eligible Los Medanos College students interested in applying should send resumes and cover letters to ebrooks@4cd.edu
Los Medanos College - Marketing Department
Marketing Intern
Pittsburg, CA
Fall/Spring
Closed

Application window opens in Late Fall 2019 to hire for Spring 2020

Application window opens in Late Spring 2020 to hire for Fall 2020
Earn College Units for Your Internship
Los Medanos College offers students Internship Courses that are structured to ensure you get the most out of your internship.
In the internship course you will be:
Connected to an instructor in your field of study

Mentorship and guidance through your internship

Gain up to 4 college units per semester for your internship
You do not attend a class, your internship is the class!
It is the responsibility of the student to secure their own internship placement.
For more information please visit: https://www.losmedanos.edu/cwee/
To register for an internship course, contact Cynthia Perez-Nicholas at cperez@losmedanos.edu
Internship Websites (All Majors)
State of California (CalCareers)