What is an Internship?
An internship is a supervised pre-professional learning experience for a limited period of time, in which students: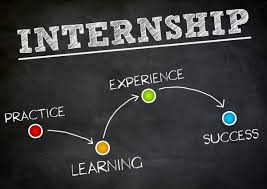 Apply skills and knowledge
Job exposure
Test drive career
Foot in the door
Build professional references
Internship Websites (All Majors)
State of California (CalCareers)
Earn College Units for Your Internship
Los Medanos College offers students Internship Courses that are structured to ensure you get the most out of your internship.
In the internship course you will be:
Connected to an instructor in your field of study
Mentorship and guidance through your internship
Gain up to 4 college units per semester for your internship
You do not attend a class, your internship is the class!
It is the responsibility of the student to secure their own internship placement.
For more information please visit: https://www.losmedanos.edu/cwee/
To register for an internship course, contact Cynthia Perez-Nicholas at cperez@losmedanos.edu