Map of the Brentwood Center
101A Sand Creek Road | Brentwood, CA 94513
(925) 513 - 1625
CARPOOLING
If possible, consider carpooling with your classmates.
RIDE YOUR BIKE
There is a bike rack in front of the Center. The Marsh Creek trail, located directly behind the building, gives direct access to the Center.
GET HERE EARLY
Plan to arrive early to allow time to find parking.
PARK & WALK
Consider parking on Technology Way and/or Business Center Drive, a 5-10 minute walk from the Center.
PUBLIC TRANSPORTATION
Tri Delta Transit bus #391 has a bus stop near the Brentwood Center. This bus can take you all the way to our Pittsburg Campus or even BART.
Bus stops are located along Brentwood Blvd., near the intersection with Sand Creek Road, going in both directions. For schedules and maps showing other bus connections, visit www.trideltatransit.com. Tri Delta Transit's website offers a "Trip Planner" link where you can enter origin and destination information to get transit options and times. You can also call Tri Delta Transit at 925-754-6622. They offer discounts for monthly and value passes.
If you plan to park in the lot at the Brentwood Center, be sure you are familiar with where you can and can't park. Parking is prohibited in red and yellow areas of the map below.
Areas marked in green are enforced time limited parking. Purple is public parking but note that space is very limited! View the map for alternate parking and bus stops.
Areas in red are PRIVATE PROPERTY. SIGNS ARE POSTED AND YOU MAY GET TOWED!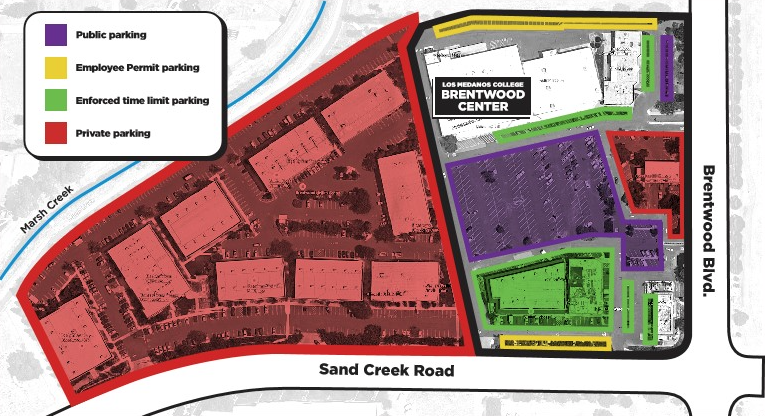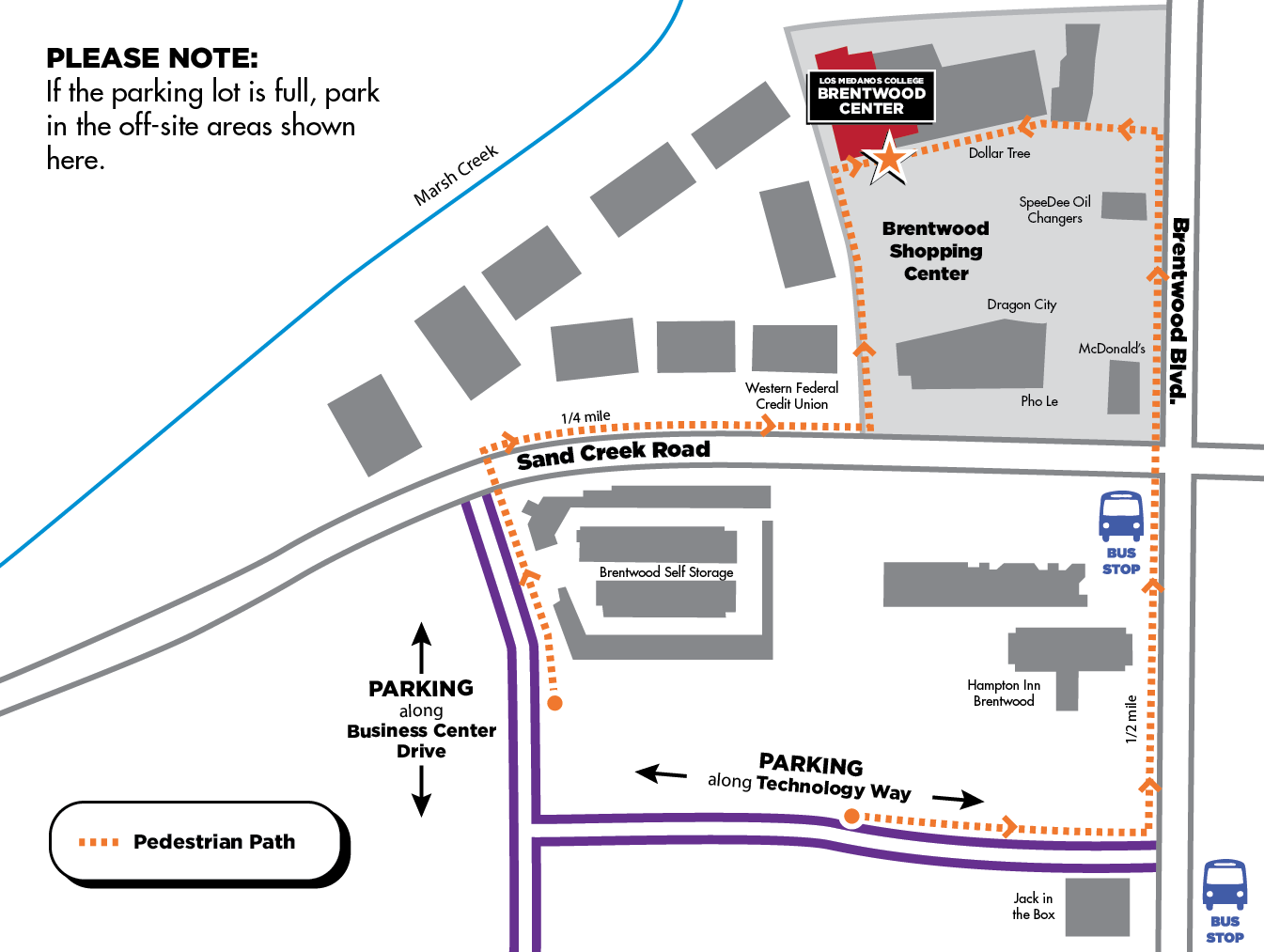 Other maps