Contact Us
The fastest way to contact Transfer & Career is to use our live chat! We're able to respond during hours of operation (see below).
Location
Please note- expect to leave a voicemail when contacting our office by phone. Fastest way to contact our office is to use our LIVE CHAT feature!
Hours of Operation
"Front Desk" Spring Hours (Click on Live Chat!)
9:00 a.m. - 6:00 p.m. Monday - Thursday


Transfer Services Staff & Ambassadors
---
David is the Transfer Counselor at Los Medanos College, and is available to meet with students in the Transfer Academy, as well as all LMC students who are over all interested in transferring. David received his Bachelor's Degree in Communications from UC San Diego, and his Master's Degree in College Counseling from San Francisco State University. David has worked in various roles in the education field, and is happy to have found his home here at LMC, as he greatly enjoys serving as a resource and supporting students through their transfer and educational journeys.
---
---
Cynthia Perez-Nicholas is the Career Services Coordinator at Los Medanos College. She has served in many roles supporting students throughout her career in education including Workforce Development, Language Development, Research and Accountability, and Special Education. Along with an M.A. in Education and a B.A. in Social Science, Cynthia has served students at both the K-12 and community college level and brings a strong passion to assist students in making the connection from their educational pursuits to career and employment opportunities.
---
Edward graduated from the University of Oregon with his BA completing his degree in Sociology. He is preparing his final coursework at CSU Humboldt State University and will soon graduate with his Masters Degree in Sociology. His professional experience has involved career development and employer relations supporting students at both the community college as well as the four year university, where he worked at CSU East Bay as a Career Counselor, and Napa Valley College where he served as a Career Adviser.
---
Mark Isham is the adjunct career counselor for Transfer and Career Services. While new to the Los Medanos College family, Mark has prior experience at Diablo Valley College, where he was the international student counselor, then an instructor in the International Education Center at DVC, and finally as an adjunct instructor, teaching Career and Life Planning. Mark received his bachelor's degree in speech communication with a minor in drama, and has three master's degrees, all related to education and counseling. Mark's current professional interests, besides providing the best career counseling he can to LMC students, are in online learning and instructional design.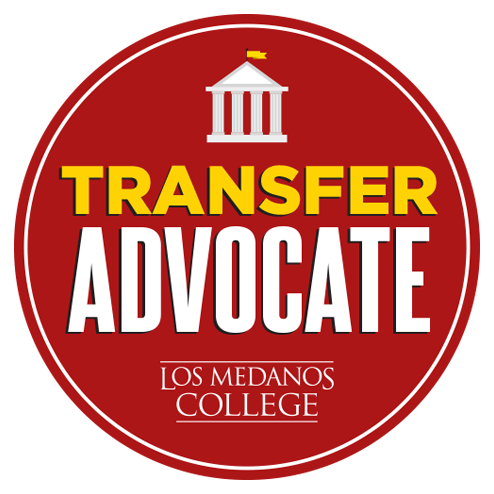 Are you an LMC student looking to connect with an LMC Transfer Advocate? Are you looking to ask questions about your major or potential transfer institution from individuals who work at LMC?
---
Class Presentations for LMC Staff & Faculty
Transfer and Career Services would be happy to talk to your students on a variety of topics from transferring basics, to career and major exploration, to resume and cover letter development. You can request a presentation to be held during your class time instead of canceling class (or while you are still there).
Julian Atalit, Student Ambassador
Hi, my name is Julian and I'll be entering my second year at Los Medanos College. I am a sociology major and you can imagine that I enjoy being a sociable person. I hope to graduate with four different degrees in 2021 and I plan on transferring to UC Berkeley or UC Santa Cruz in the Fall of 2021. During my spare time, I enjoy making music and spending time with my friends and family, especially my dog, Mickey. At Los Medanos I am a part of Transfer Academy and the Honors Program, and I am also very thrilled to be a part of Transfer & Career Services!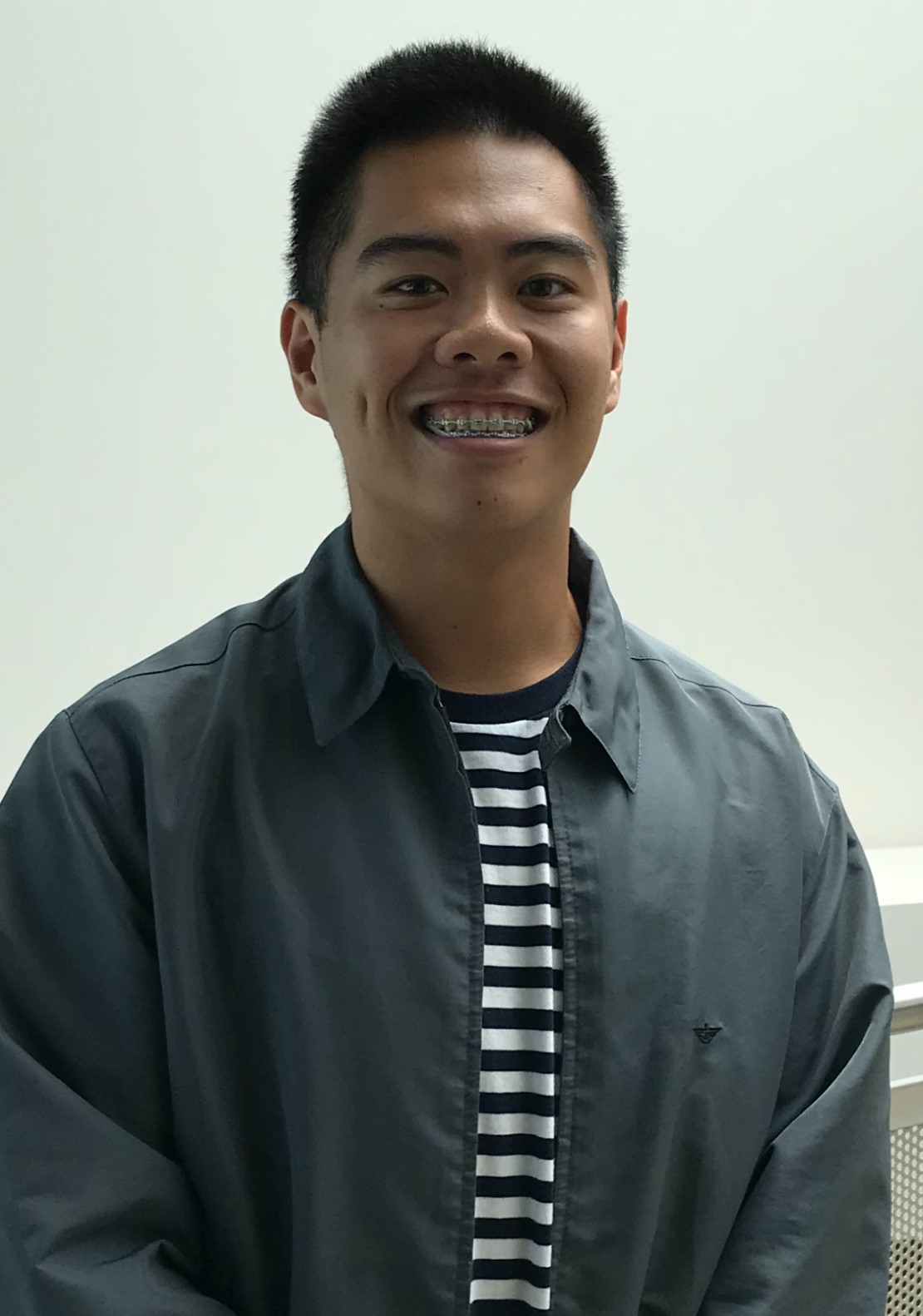 ---
Courtney Sanchez, Student Ambassador
Courtney is a first year at LMC majoring in Business. After her journey here, she hopes to transfer either to UC Berkeley or New York University. In the future, she plans on studying abroad, starting her own business, and educating those around her on sustainability.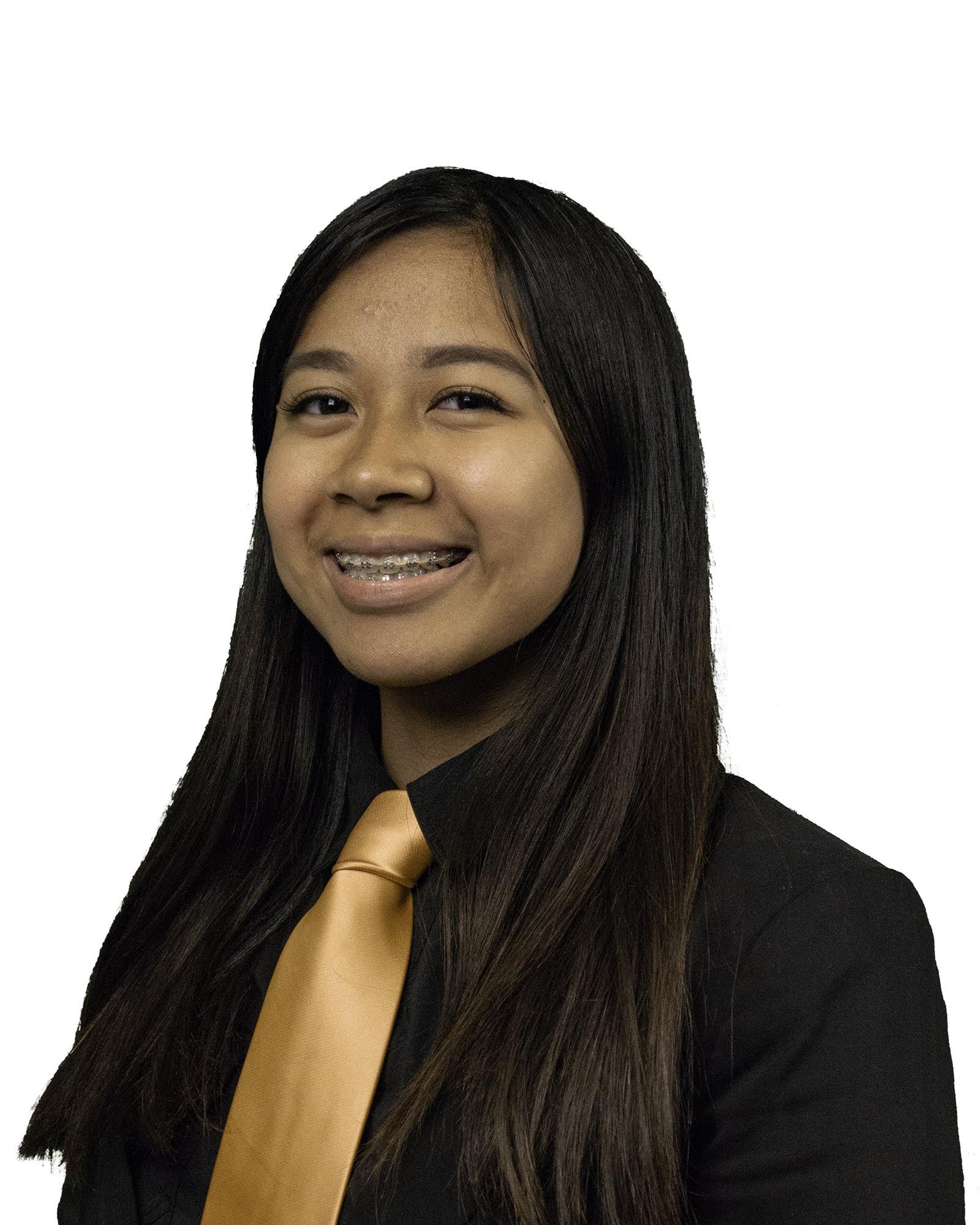 ---
Alyicia Teal, Student Ambassador
My name is Alyicia Teal, I am a biological science major her at LMC. I'm planning to transfer to a four year university in the fall of 2020. I am a member of two learning communities here on campus Umoja and Mesa. I am so happy to be working for Transfer & Career Services because I want to help students learn more about the campus while also broadening my knowledge as well.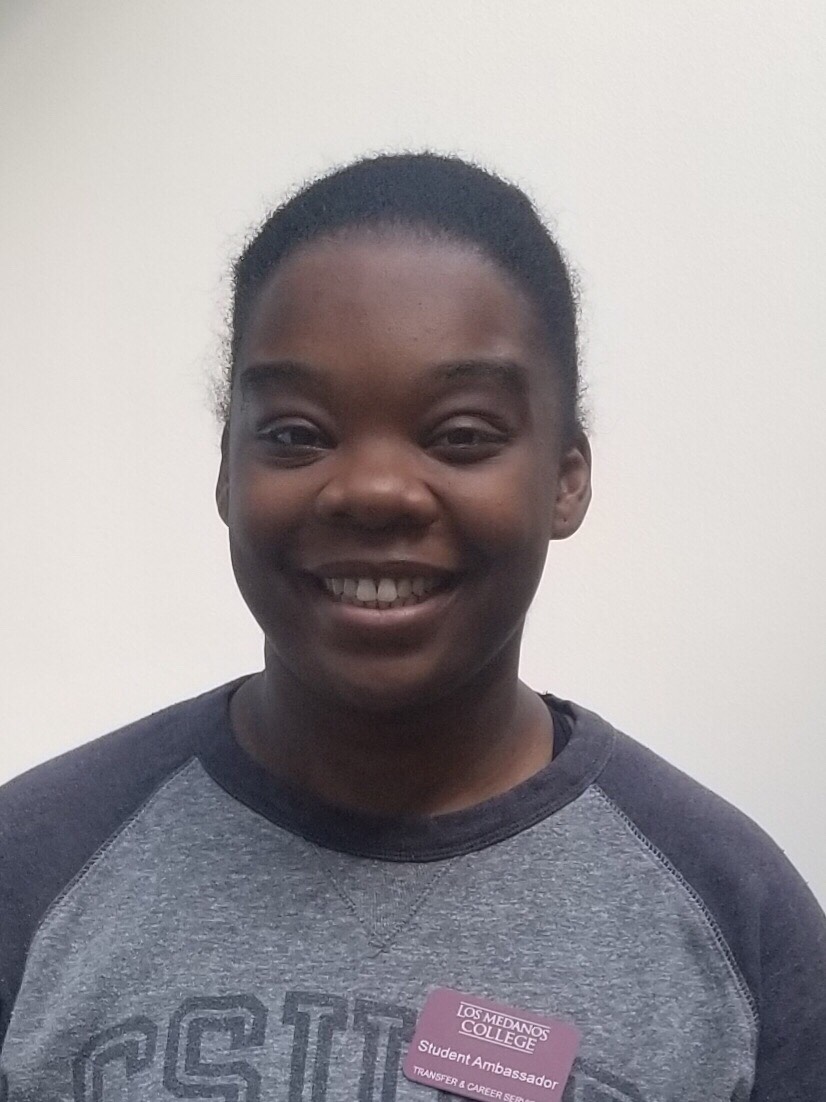 ---
Brianna Sanchez, Student Ambassador
Nice to meet you, I'm Brianna! I'm currently entering my second year at LMC as a Nursing major with an interest in transferring to Samuel Merritt University. I have a strong desire to become part of the medical field with my main focus being able to provide care for underrepresented families. My parents are my biggest inspiration and continue to support me in all things I partake in--especially my academics. Along with being a Student Ambassador for Transfer & Career Services, I am also a second-year Transfer Academy student and am highly involved in the Circle K Club on campus. I'm excited to continue to be part of the Transfer & Career Services team but am more excited to assist you!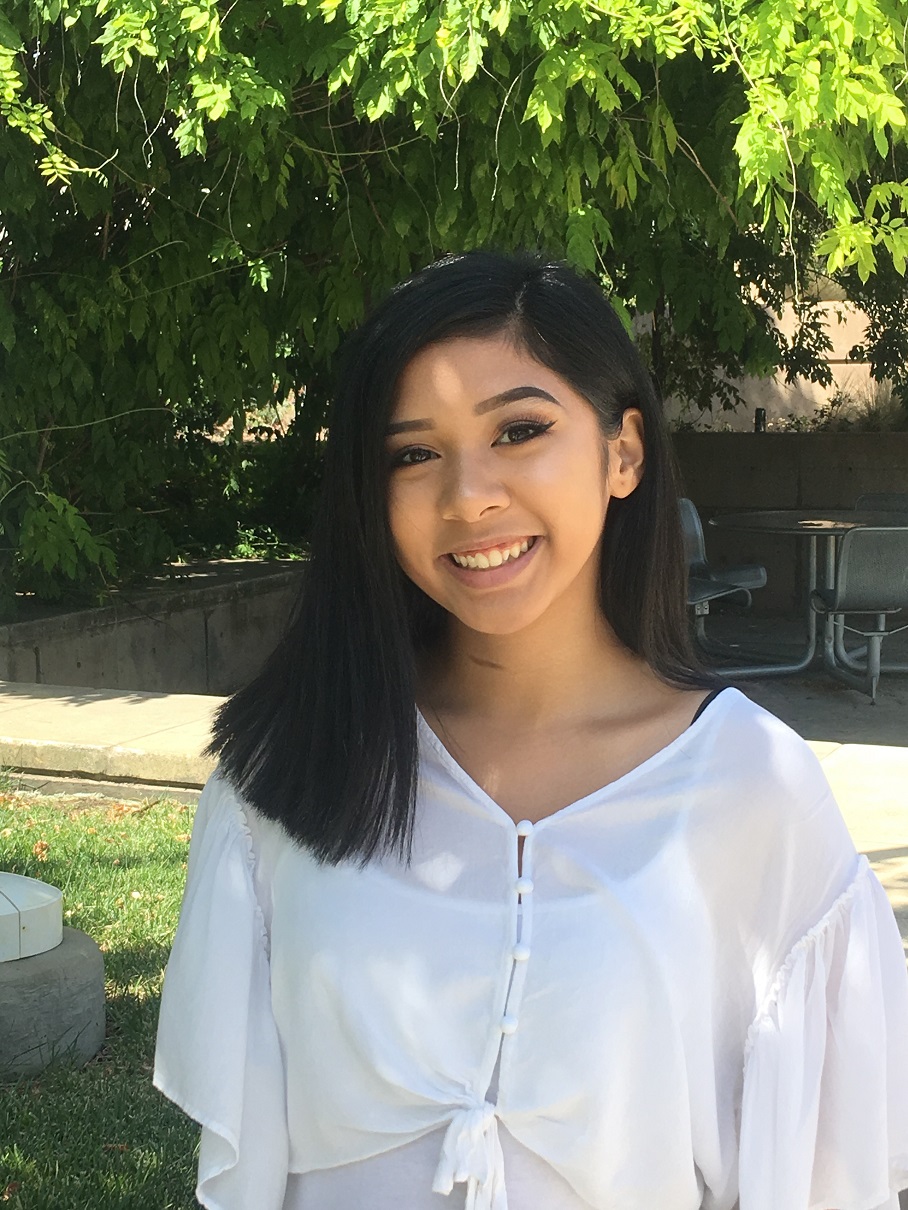 ---
Nadia Burciaga, Student Ambassador
Nadia is a Biology major here at LMC. She wants to transfer to a four year university, hopefully to UC Davis and is thinking in majoring in neurobiology. She wants to continue her education and hopes to reach her dream in becoming a medical physician to give back to her community. She is part of MESA learning community here at LMC. She enjoys spending time with her family and friends. Nadia has a passion for helping people and looks forward to helping you in Transfer & Career Services.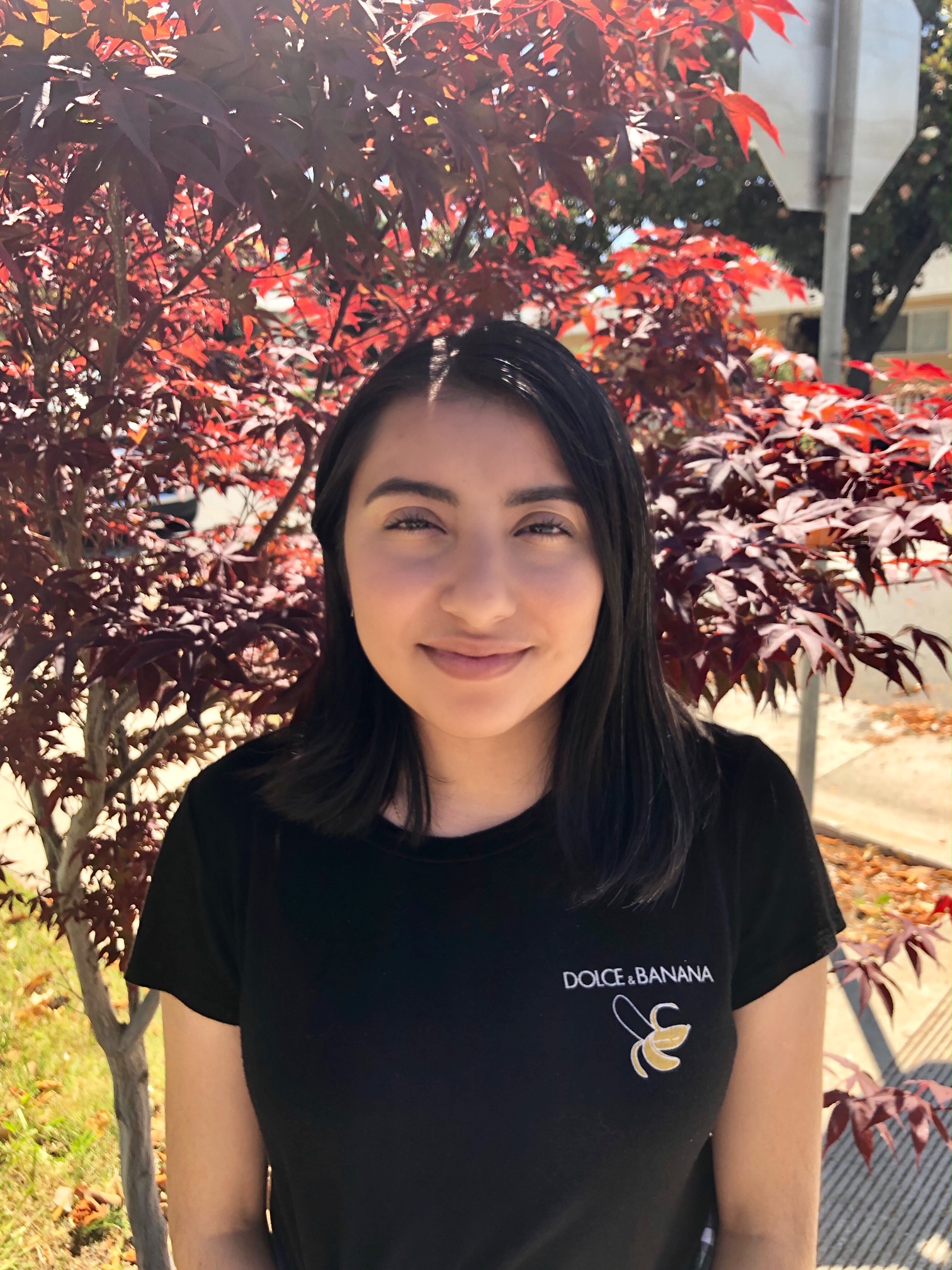 ---
Javied Ahmadi, Student Ambassador
Javied Ahmadi is in his second year at LMC as a nursing major. He's looking forward to transferring to San Jose State or Holy Names University. Outside of school, Javied works as a Shift Supervisor at Peet's Coffee in Walnut Creek, he is also a student ambassador for Transfer Academy. Javied has a end goal of becoming a well known nurse in the Bay Area by helping other people in any way possible. Javied has a love for business, nursing and psychology. One day he hopes to run his own business while working as a nurse
---
Brandon Alvarez, Student Ambassador
Brandon is in his second year at LMC as a Fire Tech/Kinesiology double major. He is very passionate about helping others, giving back to his community, and wishes to do so by becoming a Firefighter/Paramedic and high school PE teacher. He is looking forward to transferring either to CSULA, CSUEB, or ASU in 2021. During his free time, he works out at the gym, runs the trails by his house, and participates in on-campus clubs.