English Lab & Offices
Where is the English department?
We are on the second level of the main college complex (CC2), downstairs from the art department, journalism, and the theater. There you will find English faculty offices, the English computer lab (CC2-283), and the ESL computer lab (CC2-281).
---
Our students' health and safety are our top priorities
In order to keep our students and employees as safe as possible during this time, the LMC Computer Lab is currently closed from March 16, 2020 until further notice, in response to the COVID-19 pandemic.
Virtual/Online Support Services
During this time, our English Lab Coordinator is providing virtual assistance to students through phone, zoom appointments and e-mail (tmcewen@losmedanos.edu).To request a zoom meeting, please place "Zoom Appointment Request" in your email subject line.
Contact Information and Hours
Tennille McEwen
English Lab Coordinator
(925) 473-7869; tmcewen@losmedanos.edu
Online Support Hours:
Monday through Thursday 9 am-2 pm. (extended hours may be offered for zoom/virtual appointments)
**Customarily, replies are received within an hour. However, due to the possibility of a higher volume of requested assistance, response times may take up to 24 hours. It is best to contact us by using your insite e-mail account.
Tutoring Support Services
Please note: The Lab Coordinator provides non-tutoring support. If you are in need of tutoring or help with your English assignments, please follow this link to the Center for Academic Support.
If your professor has an in-class tutor assigned this semester, you will find the tutor's contact information in Canvas. In-class tutor schedules are listed below for your convenience.
---
Tennille McEwen, English Lab Coordinator
Please email to arrange zoom appointments or real time chat sessions. For faster response time, please place "appointment request" in your email subject line. tmcewen@losmedanos.edu
Tennille is native to California and spent her formative years in the Bay Area, as well as the Sierras. Aside from working at Los Medanos College for the past 15 years, Tennille served as an appointed advisor of the LMC chapter of AM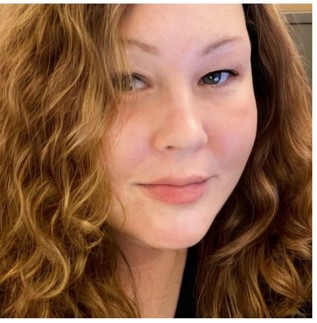 SA (American Medical Student Association) for 2 years and Alpha Gamma Sigma State Honors Society (AGS) for 8 years,.
She spent her time working closely with LMC students and the community fundraising and creating scholarships. Together, they hosted Bone Marrow and Stem Cell Drives and created fundraising events for Suicide Prevention, Sickle Cell Anemia and HIV/AIDS. In addition, they created student scholarships and donated funds and resources to local organizations such as Wounded Warriors, STAND, One Day at a Time, and the Rainbow Community Room.
Tennille can be found in the English/ESL Department, where she works as a Computer Laboratory Coordinator and Instructional Aide.
---
Dani Javier, English Department Student Assistant
Dani is fluent in Spanish and French and is most familiar with the software programs used in English and ESL labs, as well as online programs such as Canvas, Zoom and Flipgrid.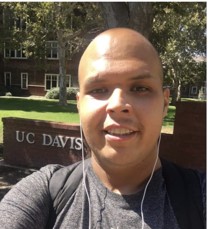 Dani's favorite subject is Chemistry and recently completed his Bachelors of Science in Biology from UC Davis, where he also minored in Chicanx Studies and was part of the first group of students chosen for the competitive Prep Médico Program.. He plans to continue his educational path and has returned to LMC to complete the requirements a pre-med major.
Dani took part in the Leadership Organization for Undocumented Dreamers (LOUD), La Raza, Mathematics Engineering Science Achievement (MESA), American Medical Student Association (AMSA), and Honors Society member and STEM ambassador. He also volunteers at La Clínica de La Raza. Dani enjoys life to the fullest and loves music and dancing. At the Alpha Gamma Sigma State Convention in Ontario, CA, Dani choreographed a group dance routine that brought home awards for LMC.
---
English Lab Policy (Lab Usage and Rules)
Priority use is for LMC-related coursework and college-related business.
Currently enrolled students are eligible to use all computer labs on campus. Proof of LMC ID will be required.
Sign-in and sign-out are required when using the lab.
There is a 2-hour time limit when others are waiting. An unattended computer station for more than 10 minutes will be re-assigned.
Lab equipment should be used with proper care. Damage or misuse of the lab equipment in any manner will result in penalties and/or disciplinary actions.
Check the lab calendar or bulletin board for special notices. Labs may be closed during certain times for tests, lab maintenance or seminars.
No food or beverage is allowed inside the lab at any time.
CCCCD's Acceptable Technology Use Policy specifically prohibits the use of District computers in "attempting to defraud another, threatening physical harm to another, procuring or distributing obscene material in any form, or unlawfully harassing another". Violations of the District's Acceptable Technology Use policy will be reported and handled through the proper channels.
Minor children who are not LMC students, accompanied or unaccompanied, are not permitted in the computer labs.
Please be respectful of other students using the lab--keep noise to a minimum and no talking on cell phones.
Loud, disruptive, and/or abusive behavior on the part of the student will result in progressive disciplinary action including revocation or suspension of computer access privilege in the affected lab.

---
Lab Help
Lab staff is available for general guidance in computer usage.

---
Software Usage
Software provided by LMC can only be used in the lab. Copying, deleting or modifying the software/computer-setup is strictly prohibited.
All your documents must be saved onto your own removable media. You are responsible for the files on your own storage media.