English Lab & Offices
Where is the English department?

We are on the second level of the main college complex (CC2), downstairs from the art department, journalism, and the theater. There you will find English faculty offices, the English computer lab (CC2-283), and the ESL computer lab (CC2-281).
---
Tennille McEwen, English Lab Coordinator
925.473.7869, tmcewen@losmedanos.edu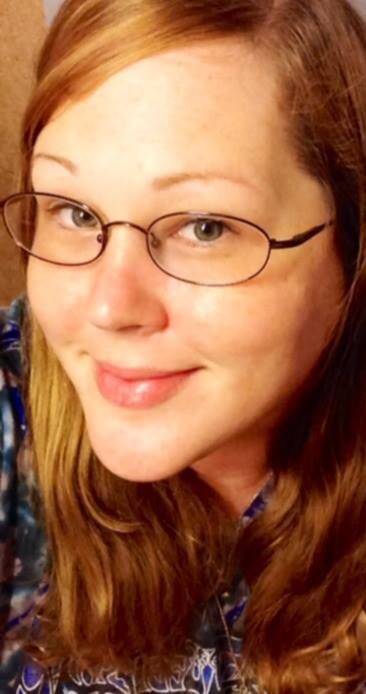 Tennille is native to California and spent her formative years in Pittsburg, Berkeley and Portola, CA. Aside from working at Los Medanos College for the past 15 years, she enjoys traveling with her husband, relaxing with her rescue cats, and is active in a variety of community service projects, in particular, projects that focus on the homeless community. In addition, she was an active advisor of the LMC chapter of Alpha Gamma Sigma State Honors Society (AGS) for 6 years, and spent her time creating student scholarships, Bone Marrow Drives, HIV/AIDS awareness, and raising money for local organizations such as STAND, One Day at a Time, and the Rainbow Community Room. Tennille can be found in the English Department, where she works as a Computer Laboratory Coordinator and Instructional Aide.
---
Dani Javier, English Department Student Assistant.

Dani is fluent in Spanish and French and is most familiar with the software programs used in the ESL Lab. Dani enjoys Chemistry and is a Biology major at LMC. He plans to transfer to UC Davis or UCLA as a pre-med major. He enjoys life to the fullest and loves music and dancing. Last year at the Alpha Gamma Sigma State Convention in Ontario, CA, Dani choreographed a group dance routine that brought home awards for LMC.
---
English Lab Policy (Lab Usage and Rules)
Priority use is for LMC-related coursework and college-related business.
Public usage of computers is limited to those in the Information Commons area in the Library.
Currently enrolled students are eligible to use all computer labs on campus. Proof of LMC ID will be required.
Sign-in and sign-out are required when using the lab.
There is a 2-hour time limit when others are waiting. An unattended computer station for more than 10 minutes will be re-assigned.
Lab equipment should be used with proper care. Damage or misuse of the lab equipment in any manner will result in penalties and/or disciplinary actions.
Check the lab calendar or bulletin board for special notices. Labs may be closed during certain times for tests, lab maintenance or seminars.
No food or beverage is allowed inside the lab at any time.
CCCCD's Acceptable Technology Use Policy specifically prohibits the use of District computers in "attempting to defraud another, threatening physical harm to another, procuring or distributing obscene material in any form, or unlawfully harassing another". Violations of the District's Acceptable Technology Use policy will be reported and handled through the proper channels.
Minor children who are not LMC students, accompanied or unaccompanied, are not permitted in the computer labs.
Please be respectful of other students using the lab--keep noise to a minimum and no talking on cell phones.
Loud, disruptive, and/or abusive behavior on the part of the student will result in progressive disciplinary action including revocation or suspension of computer access privilege in the affected lab.

---
Lab Help
Lab staff is available for general guidance in computer usage.

---
Software Usage
Software provided by LMC can only be used in the lab. Copying, deleting or modifying the software/computer-setup is strictly prohibited.
All your documents must be saved onto your own removable media. You are responsible for the files on your own storage media.