Major/Career Planning & Exploration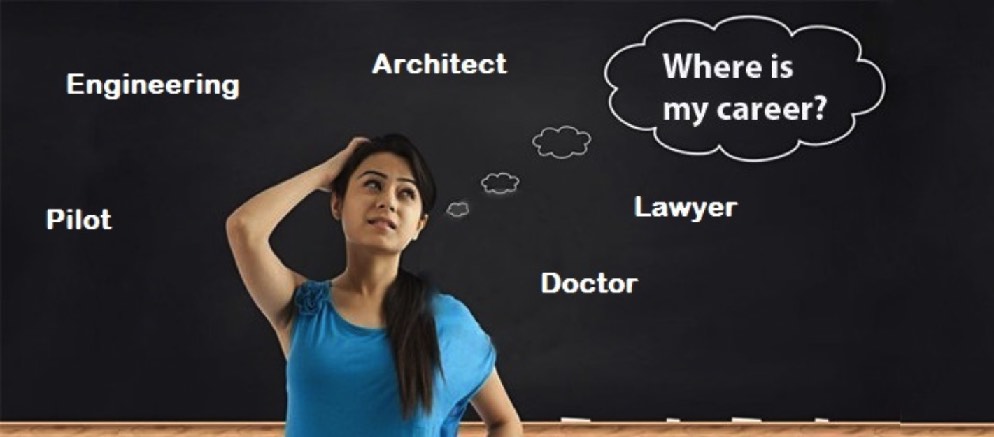 Realize that a college major doesn't define what you will be doing the "rest of your life" or, for most majors, lead directly to a career. Your career is a process built through your education and external experiences through working, internships, volunteering, and networking.
What is Career Development?
Career Development is a lifelong process that includes gaining experiences, learning from these experiences, and learning about yourself and the work world. This is a cycle that continues throughout life because you will continue to learn, grow, and make decisions.
Career Decisions
You make career decisions based on information. To make the best decisions, you'll need two kinds of information:
Information about You (Learning about yourself)

You should seek out characteristics about yourself that may be useful, such as your:
Interests
Personality
Values
Strengths
Skills you enjoy using
Where to start

There are several things you can do to discover characteristics about yourself. You can:
Register for Counseling 36, a course in Career & Life Planning at LMC
Take time to think about your interests, hobbies, class subjects you enjoy, your likes and dislikes about previous jobs, tasks, or projects.
Take an assessment- Career Coach
Career Coach Assessment Instructions

1 Take the Career Coach Career Assessment to learn about yourself and your preferences. Career Coach will give you career suggestions based on your interests.

2 Browse or search for careers and the site will provide relevant data on wages, employment, and any training needed.

3 Browse or search for the available programs at LMC leading to the career you want.

Have a CareerAdviser/Career Counselor interpret your results. (schedule an appointment)
Developing Skills

You can develop skills through a number of ways by participating in:
College courses
Group projects
Student government
Leadership roles
Job training programs
Volunteer positions
Internships
Entry-level positions
Check out your own skill inventory and learn which list of skills and competencies employers look for.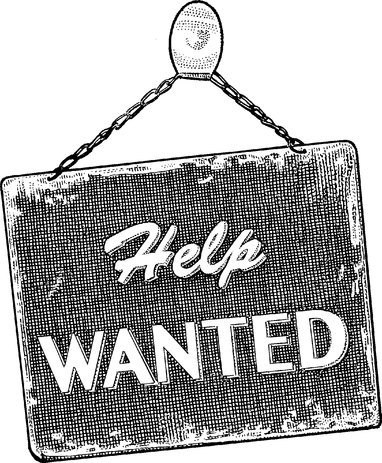 Learn new skills, network with industry professionals, gain valuable work experience that supports your major! Explore and gather important information about the choices you make for each experience. Talk to professionals who could offer great advice about careers that represent their professional areas of employment.
Student Life
Need Experience that relates to your major? Why not join a club and become a part of leadership. Join our LMC Student Life Program and gain skills in leadership and become an officer, a member, and help coordinate activities and events involving LMC and your interests.
Internships
Take advantage of internships that make up your major choice! There are lots of ways to gain experience from your major and internships can make a difference.
Have a question about career services?
The button can be used to submit quick questions you may have for our Career Services staff.
---
Ask the Career Advisor/Career Counselor
Additional Resources
---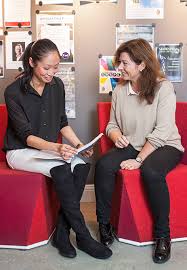 Explore careers and match your skills with industry
Career videos in Spanish are organized into 16 clusters, or related types of work. Select one to see a list of videos related to that category. Videos include career details such as tasks, work settings, education needed, and more.
Explains the education requirements, career path, salary, and projected job growth for each position.
The College Board's career exploration website, focuses on helping students choose a major based on their interests.
What Can I Do With A Major In???
Explore Los Medanos College Community College Majors.
Identify your personal type in the Jung Typology Test; obtain your type description and discover career choices and schools most suitable for your type. Visit Type Logic for more information about your personality type, and the Personality Page to view common careers for your personality type.
Information for hundreds of types of jobs: training and education needed, expected job prospects, what workers do, and working conditions.
In 15 minutes the program will recommend your best fit majors that match your academic achievement, aptitude, unique interests, and preferences.
The Peterson's databases includes over 50,000 accredited Schools and Programs, and over 5,000 Scholarships. Use our search tools to find the school, program, or scholarship that's right for you. You can focus your search on the categories important to you.
MyFuture.com - Figure Out What's Next
This career planning system created by the U.S. Department of Defense presents career, college and the Military as options, allowing users to explore all possibilities and gain insight into each option.
Get Hired in Healthcare: An Online Guide for Student Veterans
Get Hired in Healthcare: An Online Guide for Student Veterans
From military-friendly degree programs to acing hospital interviews, learn how to transition from active service member to healthcare professional.
---
Major Resources
What is a college major? What about certifications and licensures required by certain industries? What skills will you have to earn in order to become competitive in your field of employment after graduation?
WHAT IS A COLLEGE MAJOR?

College Majors:

"Your college major consists of specialized courses and general education coursework to build toward a well-rounded area of knowledge applicable across a variety of careers. Majors are often related to the kind of career goal you have decided for yourself.

· Realize that a college major doesn't define what you will be doing the "rest of your life" or, for most majors, lead directly to a career. Your career a process built through your education and external experiences through working, internships, volunteering, networking."

WHAT CAN I DO WITH THIS MAJOR

http://whatcanidowiththismajor.com/major/

"Developed by University of Tennessee Center for Career Development, this thorough resources provides information on common majors and areas you may end up working in, employers, and strategies on how to enter into such fields. Links to professional associations, occupational outlook, miscellaneous related resources and employment websites are all featured for each major"

LEARN HOW TO BECOME
Career Planning

Learn about local and regional bay area employers. Conduct an Informational interview, network with key employers, attend career meetups and employer functions that support your major and career goals!
Explore LMC Majors
---
Specific Career Fields & Links

Our links are constantly being reviewed and updated to provide you with the most reliable and up to date websites to specific careers. In addition to our links presented here, please refer to WHAT CAN I DO WITH THIS MAJOR for further resources within certain majors.