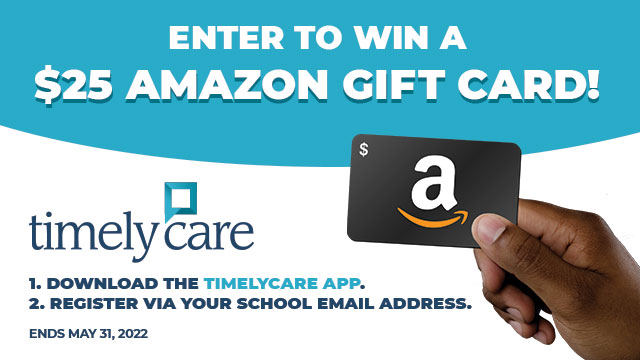 Enter to win a $25 Amazon Gift Card when you create your TimelyCare account!
Feeling stressed or overwhelmed? Don't forget, TimelyCare provides you free, 24/7 virtual access to licensed providers for your medical and mental health needs. Start a visit anytime, from anywhere.
To enter you must create your profile by visiting timelycare.com/lmc or downloading the TimelyCare app.
Register by May 31, 2022 to be entered to win!