LMC Food Pantry
The Los Medanos College Food Pantry is a department-run food pantry that provides foods for LMC students. The Food Pantry is made possible through fundraising efforts, donations, and grants. The Food Pantry is partnered with the Food Bank of Contra Costa County & Solano.
Every year, we provide free Thanksgiving baskets to students.
Supplies are limited! Baskets will be given out on a first-come, first-serve basis; however, priority will be given to students who have not received a basket in previous years.
Recipients must be current LMC students. Recipients will be contacted for pick-up and required to fill out waivers upon receipt of the Thanksgiving basket.
Pick up will be scheduled on November 19th, 20th, and 21st and the Food Pantry
To register for a free Thanksgiving basket, please fill out the form at this link.
Step-by-Step Process
What is the process to receive food?
Students will need to first fill out an intake form in order to be verified as a student.
After the intake form has been approved, the Student Life Coordinator will notify the student that they have been accepted.
After they have been accepted, they can start picking up items from the Food Pantry.
Students will line up and swipe their cards in order to receive food.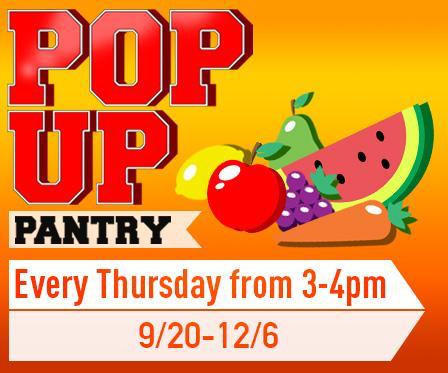 Fall 2018 Hours of Operation
Monday - Thursday: 10:00AM - 7:00 PM
Friday: 10:00AM - 3:00PM
Contact Us
Location: SS3-817 (by Cafeteria and Veteran's Center)
Phone: (925) 473-7758
For more information, please contact John Nguyen at knguyen@losmedanos.edu or call (925) 473-7553.