Important News & Information
New Financial Aid Funding Options
Los Medanos College will be ending service with the current disbursements provider, BlackBoardPay. Any students with the Money Network CollegeCash prepaid debit card are notified that the card and ATM access will no longer work beginning June 1, 2019. This gives students a year to spend their funds or transfer funds to a personal bank account. To transfer remaining funds to a personal bank account, call Money Network at 1-800-822-4283. If you take no action, a paper check will be mailed with your remaining balance after June 1, 2019.
Los Medanos College has contracted with a new disbursements provider, BankMobile Disbursements, to deliver financial aid to students beginning on June 21, 2018. The new disbursement/refund program will give you the following options for receiving your financial aid:
Electronic Deposit To Your Personal Bank Account (ACH)
Electronic Deposit To A BankMobile Vibe Account
Paper Check Delivered by USPS
All students MUST select a refund delivery preference from the options listed above. Here's what you need to do:
1. Update your mailing address
BankMobile will mail a Refund Selection Kit to the current address on your student record. To ensure that LMC has your current mailing address, please take a moment to sign onto the InSite app or m.4cd.edu and verify your address by selecting the Settings tile and then "View/Change Contact Information". Select "Add New Address" if you need to submit an address change.
2. Look for the green envelope
Starting the week after June 1, 2018, look for your Refund Selection Kit. It will arrive in a bright green envelope to the address on your student record and contain instructions for selecting your refund preference.
3. Sign onto InSite to make your choice
Once your kit arrives (or anytime after June 1), sign onto the InSite app or m.4cd.edu to select how you would like to receive your money. Select the Financial Aid tile, then "My FA Disbursements", and then "BankMobile - First time Setup".
For more information, visit www.4cd.edu/bankmobile.
California College Promise Grant (Formerly the Board of Governors Fee Waiver (BOG)Fee Waiver)
Beginning with the Fall 2016 semester, there will be minimum academic progress standards that must be met for continued eligibility for the California College Promise Grant. Please note that these standards are different and separate from federal student aid's Satisfactory Academic Progress (SAP). The academic and progress standards for the CCPG are:
Academic standards: Cumulative GPA of 2.0 or higher.
Progress standards: Cumulative satisfactory completion of more than 50% of all coursework attempted.
Students who do not meet the standards listed above for two consecutive primary semesters (fall and spring) will lose eligibility for the CC Promise Grant. If you become ineligible for the CC Promise Grant, you will be notified within 30 days after the end of the Spring 2016 semester. The college will send a communication to those students who failed to meet the standards for two consecutive primary semesters and will include instructions on how to appeal loss of the CC Promise Grant. Please note that this appeal is separate from any appeal for federal student aid, and the approval of one appeal will not mean the automatic approval of the other.
If you need more information, please contact the Financial Aid Office or go to CC Promise Grant
"For a quick review of important information on the Promise Grant eligibility requirements, click here California College Promise Grant REQUIREMENTS to view a video."
Important changes for 2017-18 FAFSA
Starting October 2016, important changes are coming to the financial aid application process for students applying for the 2017-2018 academic year. These changes include:
Submit a FAFSA Earlier: Students will be able to submit applications as early as October 1, 2016, three months earlier than in previous application cycles when the application was made available January 1st.
Use Earlier Income Information: Students will report income from an earlier tax year. On the 2017-2018 FAFSA, students and parents will report 2015 tax information, not 2016 tax information.
What are the benefits of this change?
More time for students to apply and explore financial aid options
Students and parents will not have to estimate prior year tax information or need to correct the FAFSA after using estimates since taxes should already be filed and processed with the IRS
| | | |
| --- | --- | --- |
| If you plan to attend College from | You can submit the FAFSA from | Using tax information from |
| July 1, 2015 - June 30, 2016 | January 1, 2015- June 30, 2016 | 2014 |
| July 1, 2016-June 30, 2017 | January 1, 2016 - June 30, 2017 | 2015 |
| July 1, 2017 -June 30, 2018 | October 1, 2016 - June 30, 2018 | 2015 |
| July 1, 2018-June 30. 2019 | October 1, 2017 - June 30, 2019 | 2016 |
LMC Financial Aid Office Goes Green!!!!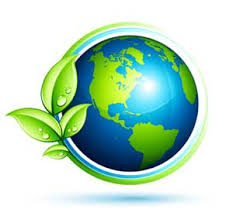 Paperless communications are a great way to stay organized while helping the environment. Instead of receiving paper communications through the mail, we'll email you when we have any correspondence for students. It's safer, more secure and it helps our planet!!! Please be sure to check your InSite email frequently, so that you don't miss any important documents and deadlines. Students are responsible for meeting all deadlines.