Equity Events
FALL 2018 Equity Speaker Series
This semester, we are inspired by the values of compassion, humility, inclusion, civility, empathy, and respect. Thank you to the faculty, students, and staff who contributed to the Equity Speaker Series. In association with the efforts of the Contra Costa Community College district office, we combine to offer the LMC community the Fall 2018 Equity Speaker Series.
November
11/1
"Lady Day at Emerson's Bar & Grill" - A musical play about the life of Billie Holiday, hosted by Terrence Ivory, Nick Garcia, and Michael Yeong
Los Medanos College, Music Recital Hall (Room 702)
THURSDAY November 1st
1:00PM
---
Title: Empathy in Our Lives
Tuesday, November 27th, 2018 4:00pm-5:30pm
Location: CC2-256
Speaker: Lora Groppetti, LMFT #43369
Mental Health Clinical Supervisor
Contra Costa County, EHSD
CSB-Head Start
Description:
What is empathy? How is it different from sympathy? What does it mean to engage in empathy in our lives? These questions and more will be answered at ourevent, "Empathy in Our Lives." Our event will expose students to the concept of empathy and explore that ways in which empathy is tied to respect, power and community. As our society continues to adapt and technology's role in our lives expands, we cannot lose sight of the significance empathy has in our everyday encounters. We'll discuss the role empathy plays in forming meaningful relationships and look at what our communities look like when we lack empathy. Our speaker, Lora Groppetti, LMFT #43369 will pull from years of experience in her talk and encourage students to put theory into practice. Students will walkaway with increased knowledge and tools that they can use immediately in their own lives. This an event you surely do not want to miss.
Speaker Bio:
Lora Groppetti earned her Bachelors degree in Child Development at San Jose State University and her Masters degree at Cal State Hayward in Marriage, Family, & Child Counseling. She is a Licensed Marriage Family Therapist who has worked with children, adolescents, and families in her private practice for over 10 years. Empathy plays in an important role in working with the variety of concerns that come through her door including trauma, loss, anxiety, and behavior difficulties. In addition, she works as a clinical supervisor both in her private practice and in the Contra Costa County Head Start program supervising trainees and associates who are working towards licensure. She has experienced the value in getting to know others' story and who they are which plays a key role in building connection and relationships.
Black Magic: A Slam Dunk
Where:CC2-257
When: November 29 9:35 am
Free Event
Filmmaker Dan Klores links the rise of the United States civil rights movement to the history of African American basketball players and coaches at Historically Black Colleges and Universities. Narrated by actor Samuel L. Jackson and musician Wynton Marsalis, this documentary explores the intersection of sports and culture through game footage and interviews with players such as Willis Reed and Dick Barnett.
The heart of the documentary is the story of John McLendon, considered to be the godfather of black college basketball. A genius of the sport, McLendon studied at the feet of Naismith at the University of Kansas in the 1930s, but he was not permitted to play for Naismith because of his race. McLendon would coach at the North Carolina College for Negroes, among other schools.
Because of segregation, black youngsters who wanted to play basketball went to black colleges. Eventually, they longed to test their skills against the best white teams. In 1948, McLendon formed a committee that petitioned the NCAA to allow black colleges to participate in the year-end tournament; the organization replied that black colleges just couldn't compete. The secret, of course, was that some of the black teams were every bit as good as, if not better than, the elite white teams.
Getting Ready for Ajax: A Sneak Peak Audience Guide
Monday, December 3
2:15-3:15PM
Room CC2-232
Free Event
Want to get the most out of your audience experience for LMC's production of the spectacular Greek tragedy Ajax? This dynamic, interactive workshop is designed to introduce you to the famous figures and events of the mythological Trojan War so you can fully enjoy the play.
Join Humanities Professors Ken Alexander and Jennifer Saito and key members of the Ajax cast as they give you a "crash course" on the Greek way of war and Greek Theater. You'll learn the story of the doomed warrior Ajax and even see a few "sneak peek" scenes performed live. Bring your questions and don't miss this great event!

Frederick Douglass Week

November 27 – December 9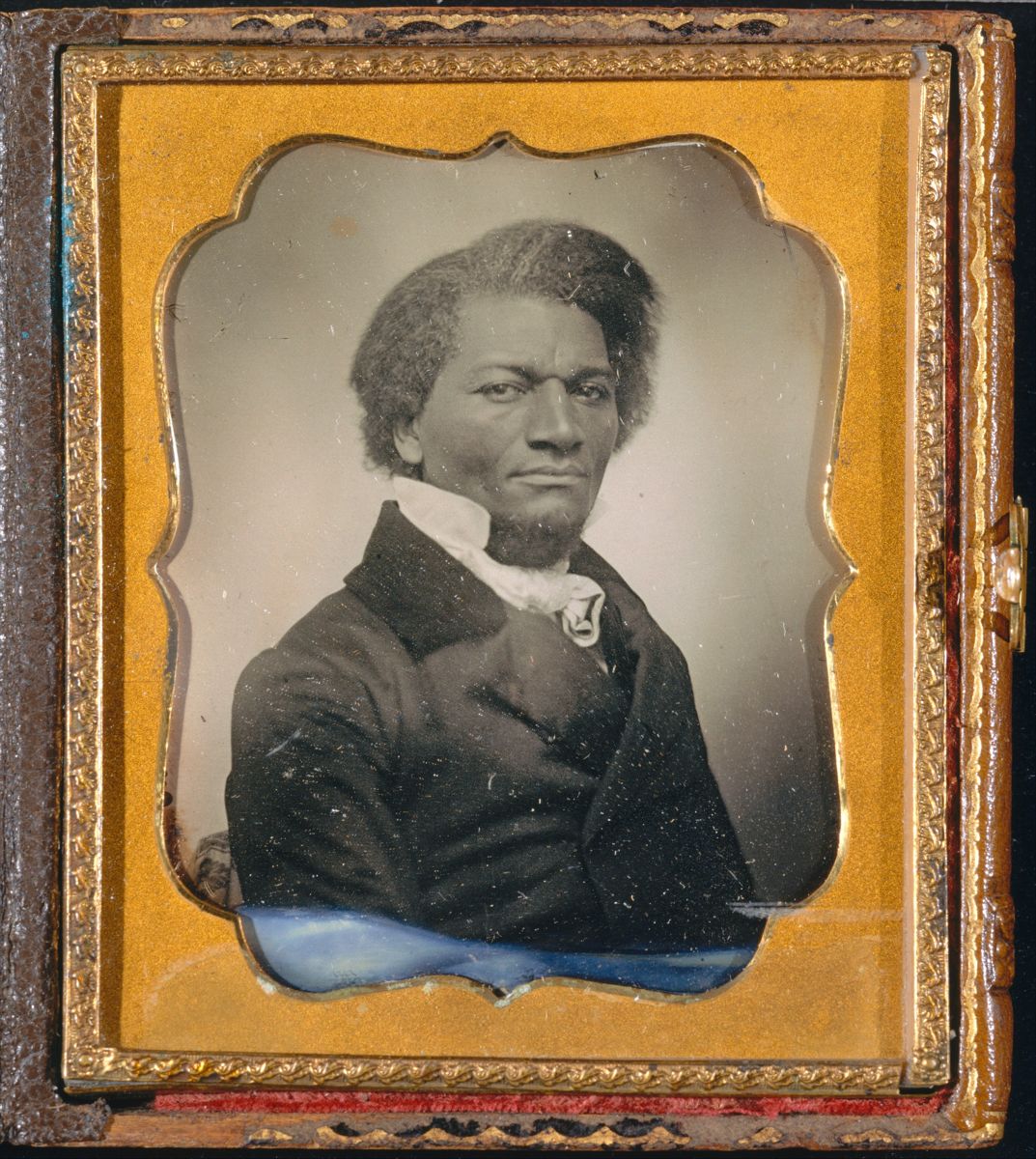 Join us at LMC for festivities marking the 200th year anniversary of Frederick Douglass!
Frederick Douglass Competition
Prizes will be awarded for Douglass inspired artwork, poetry, short stories, and essays!
(Details will be announced)
Douglass Book Raffle
Starting November 27, we will be having a "Douglass Book Raffle" at LMC.
FD Story Time
There will be several Frederick Douglass reading sessions for children scheduled during "Frederick Douglass Week" at LMC and in the local community.
(Details will be announced)
Douglass Now: A Bicentennial Workshop Celebrating Frederick Douglass
By Dr. James Noel
December 4, 2018
9:30 AM - 10:30 AM
CC2 257
It was Frederick Douglass who asked "What, to the American slave, is your 4thof July?" This unsettling question drew attention to the ways that liberty was being defined and practiced in America during the nineteenth century. For Douglass, an African American, the fourth day in July "marked the injustice and cruelty" that black people were subjected to in America. Two hundred years on from Douglass' birth in Talbot County, that question is still as sobering as it was when it left Douglass' mouth.
As well as celebrating and recognizing the importance of Douglass' life, this workshop seeks to revisit Douglass' meditations on freedom as a way to evaluate our definitions of liberty in 2018.
Douglass Book Exhibit and Web Page
Organized By Roseann Erwin, Christina Goff, and Kim Wentworth
From November 27 to December 9, the LMC Library will display a collection of books by and about Frederick Douglass. Students are encouraged to browse the books to learn about Douglass's life and his impact on our country and the world. Additionally, the library will publish a web page compiling a list of our books and online resources related to Frederick Douglass.
Before Pulling the Trigger: A Workshop on Trigger Warnings and Trauma-Informed Pedagogy
Where: CC2-257
When: December 5th 9:30-10:30am
By Dr. James Noel and Jill Buettner
Mary Louise Pratt (1991) refers to contact zones as "social spaces where cultures meet, clash and grapple with each other, often in contexts of highly asymmetrical relations of power." As a contact zone, the classroom can often be a challenging and even triggering space.
In the last few years, trigger warnings have been a polarizing topic in higher education. Some believe that trigger warnings are a pedagogically necessary response to potentially traumatizing class content, while others argue that trigger warnings are impediments to academic freedom and may even discourage learning.
In this workshop, we will engage in the trigger warning debate, examine the effects of trauma on the brain, discuss the relationship between trauma and writing, pose questions about how to handle sensitive content in the college classroom, and offer guidelines for creating spaces that are both safe and academically challenging.
Come have a round table discussion about trauma-informed pedagogy. Donuts and coffee will be served.
---
This semester, we are inspired by the values of compassion, humility, inclusion, civility, empathy, and respect. Thank you to the faculty, students, and staff who contributed to the Equity Speaker Series. In association with the efforts of the Contra Costa Community College district office, we combine to offer the LMC community the Fall 2018 Equity Speaker Series.
October
"Who Am I To Stop It: Dani's Story"- featuring a film screening and presentation by Cheryl Green, hosted by Nina Ghiselli

Los Medanos College, Music Recital Hall
MONDAY 22
1:00PM

Cheryl Green, MFA, MS is a multi-media digital artist, captioner, audio describer, and 2017 AIR New Voices Scholar. She brings her own lived experience with multiple invisible cognitive and physical disabilities to creating media that explores stories and politics from disability communities and to conducting CEU trainings for rehabilitation providers. Cheryl is an audio producer for the Disability Visibility Podcasts and a Member-Owner at New Day Films. She is the recipient of four grants from the Regional Arts & Culture Council. Her audio and written blog, transcribed podcast, and documentary films are at whoamitostopit.com.

For more information please visit www.newday.com/film/who-am-i-stop-it



Who Am I To Stop It is documentary about the traumatic brain injury community made by a filmmaker with disabilities from brain injury. It follows three artists as they navigate social isolation, stigma, and rebuilding their identities. They practice the arts to re-connect to their own sense of self-pride and to their larger communities. Rather than emphasize the injuries themselves or highlight medical aspects of disability, we explore consequences of institutional and internalized ableism. Through visual arts, music, and personal narrative, the subjects explore questions around poverty, sexuality, faith, family, success, and community. Using a biopsychosocial framework, Who Am I To Stop It deftly uncovers what lies beneath the surface for so many peers with brain injury and their communities. This film contains mature themes and adult language. The documentary weaves together three distinct stories that cross age, gender, sexual orientation, religion, class, family support, and disability.
Sponsorship for viewing the film is provided by Superfest
Superfest International Disability Film Festival is the longest running disability film festival in the world. Since it first debuted in a small Los Angeles showcase in 1970 it has become an eagerly anticipated international event—co-hosted by San Francisco's
Lighthouse for the Blind and Visually Impaired
and the
Paul K. Longmore Institute on Disability at San Francisco State
. For more than 30 years, Superfest has celebrated cutting-edge cinema that portrays disability through a diverse, complex, unabashed and engaging lens. Superfest is one of the few festivals worldwide that is accessible to disabled filmgoers of all kinds.
---

Equity Speaker Series
The LGBTQ+ Faculty and Staff Caucus and ALLIES Student Group have events coming up Thursday in honor of National Coming Out Day. This event is part of the Equity Speakers' Series.
The event will take place in L-109
Schedule:
5:30:

mixer/reception for the campus with food and beverages.

6:00: LGBTQ+ Faculty and Staff who choose to will share their coming out stories.

6:30: Guest speaker Deb Cuny will share her story
Bio:
Deb Cuny is a Restorative Justice Coach in the Oakland public school system working to disrupt the school-to-prison pipeline. She is also an advisory member for the #BornPerfect Campaign to End Conversion Therapy. As a conversion therapy and "ex-gay ministries" survivor, Deb speaks out on behalf of the campaign appearing in national media outlets such as Huffington Post, The Guardian, VICE, New York Magazine's The Cut, and Mashable. After years of rejection from parts of the church, Deb has returned to her faith tradition graduating with an MDiv. from the Graduate Theological Union.
7:00: Q & A
Prior to the reception, ALLIES and the LGBTQ+ Faculty/Staff Caucus will also be tabling in the outdoor quad for visibility and to promote on and off campus resources for LGBTQ+ students and allies.
We will table from 2-5.