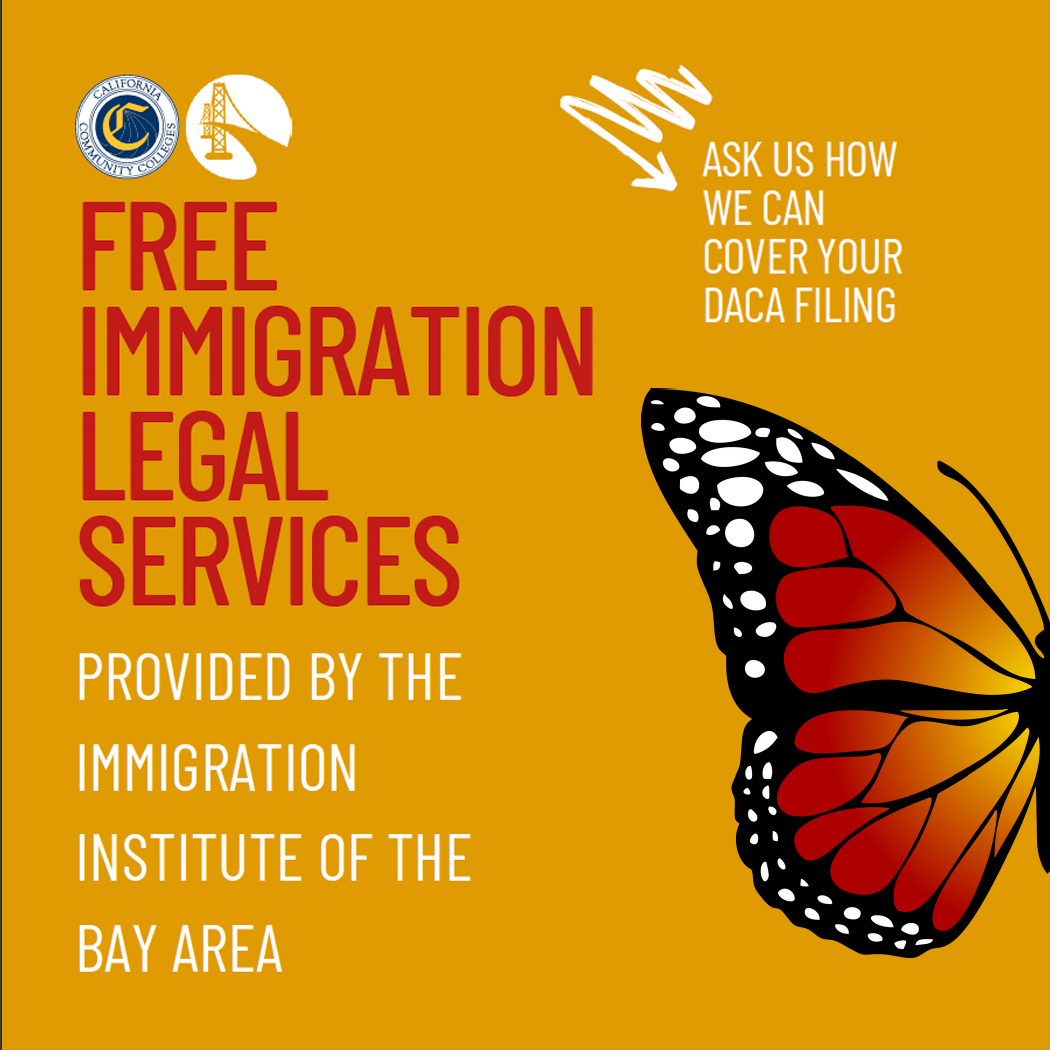 ALL California Community College Students, Faculty, and Staff are eligible for quality legal representation for DACA, TPS, Citizenship, Family Reunifications, Humanitarian Petitions, and other services at no cost.
Free Immigration Legal Consults
The Immigration Institute of the Bay Area (IIBA) is offering free immigration legal consultations and related services to ALL California Community College students, faculty, and staff.
Call (925) 237-8581 ext. 20
or book an appointment online at
IIBA is a local nonprofit with a 102-year-old history of providing high-quality immigration legal services to Bay Area immigrant communities.
IMPORTANT: IIBA staff are still available to conduct consultations and appointments through telecommunication, despite the fact that college campuses are closed due to public health guidelines regarding the coronavirus (COVID-19).
Please call or click the link above to make an appointment.
Consultas Legales de Inmigración Gratis
El Instituto de Inmigración del Área de la Bahía (IIBA) está ofreciendo gratis consultas legales de inmigración y servicios relacionados para TODOS Estudiantes, profesores y personal de California Community College.
Llame al (925) 237-8581 ext. 20
o reserve una cita en línea en
IIBA es una organización sin fines de lucro local con una historia de 102 años de brindar servicios legales de inmigración de calidad para las comunidades de inmigrantes del Área de la Bahía.
IMPORTANTE: el personal de IIBA todavía está disponible para realizar consultas y citas a través de telecomunicaciones, a pesar de que los campus universitarios están cerrados debido a las pautas de salud pública con respecto al coronavirus (COVID-19).
Por favor llame o haga clic en el enlace de arriba para hacer.

Each month, an immigration attorney will provide updates and information on topics that are top-of-mind for undocumented students, immigrant communities, and their allies. Please bring your questions as there will be time at the end to answer them!
Events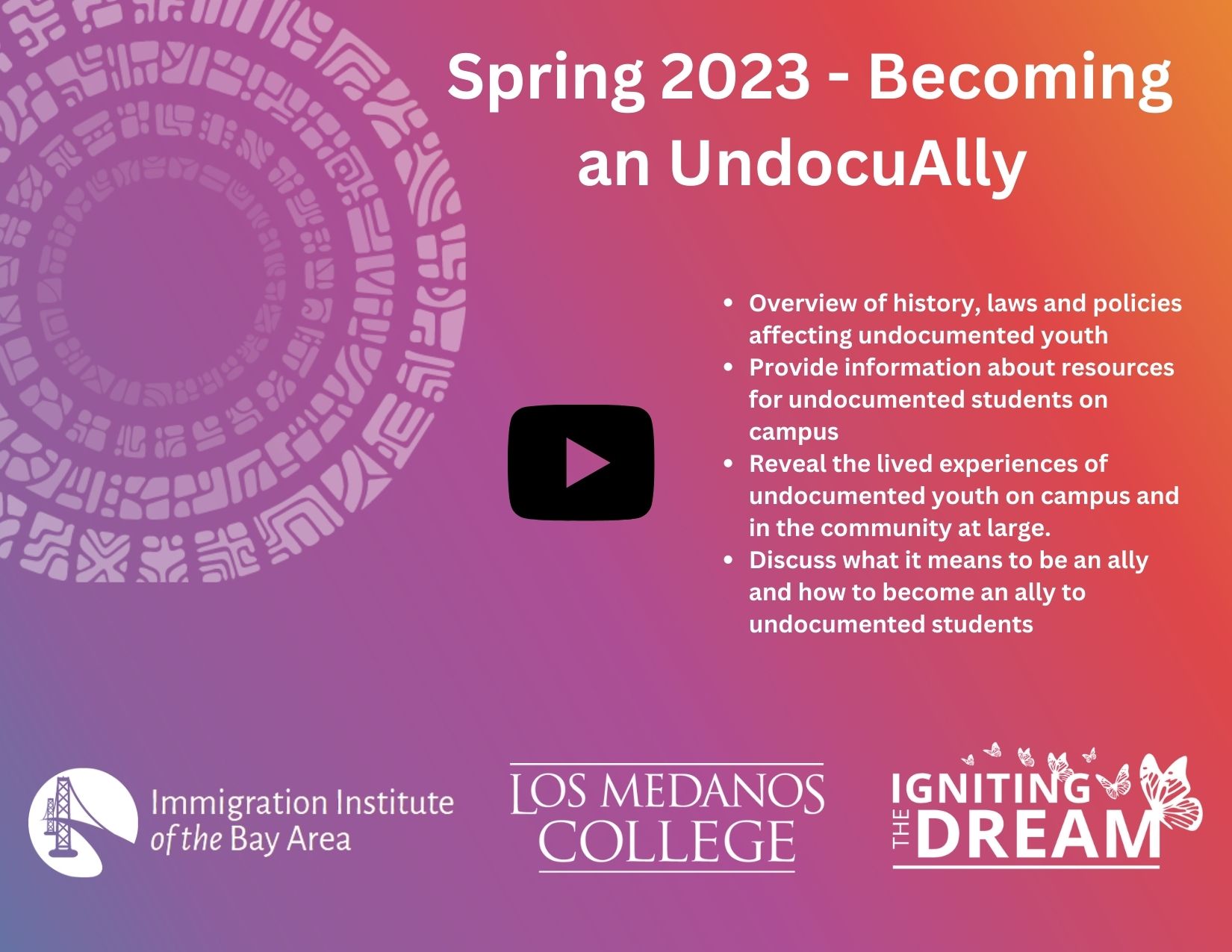 ---

DREAMers Alliance & DREAMers Ally Network
Los Medanos College (LMC) will be joining California Community Colleges and the Community College League of California in advocacy and activities to support and build awareness about undocumented students throughout the state.
Learn to be a DACA ally from the International Institute of the Bay Area (IIBA).
---
What you need to know about the repeal of DACA
In solidarity as a district, we will continue to offer CA Dreamers access to education and have put policies in place to keep both you and your personal information protected. District Resolution 1-S and the California Community Colleges Chancellor's Office continues to offer support to our CA Dreamer Act.
LMC is here for you! We are committed to providing information for you and your family.
Outside Organizations for Information and Legal Advice

PAST LMC DREAMERS EVENTS