Archive of Past Equity Events & Activities

COLEGAS Latinx Student Success Webinar Series
Collective Excelencia: Validating the Latina/o/x Experience to Ensure Student Success

Thursday, May 6, 2021 | 2:00 pm - 4:00 pm
Featuring:
Dr. Laura Rendón Creator of the Theory of Validation & recent study Scientificos Latinx
Dr. Daniel Solórazano Creator of the Chicano Educational Pipeline quintessential study
Dr. Cynthia Olivo Vice President of Student Services, Pasadena City College, COLEGAS President
Dr. Mike Muñoz Interim Superintendent-President of Long Beach City College, COLEGAS Treasurer
Michelle Batista Director of Student Support, Skyline College, COLEGAS Communications Officer
Dr. Ulises Velasco Vice President of Student Services, Mendocino College, COLEGAS Board Member
Sonia De La Torre-Iniguez Interim Dean of Student Equity, Long Beach City College
Puente Students
Mendocino College Students
---
Spring 2021 Pedagogy Conference
Effective Pedagogy and Inclusion Across all Disciplines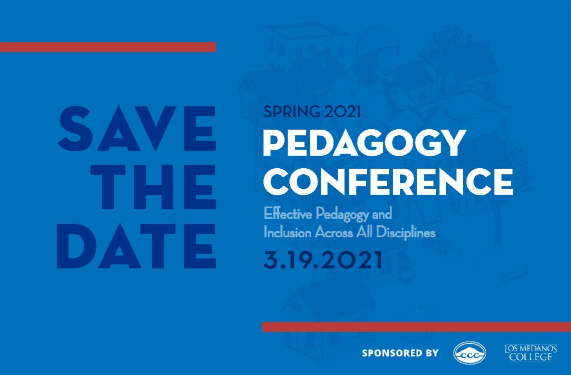 This year's Pedagogy Conference theme and call to action, "Effective Pedagogy and Inclusion Across All Disciplines" seeks to create a space where faculty from different disciplines come together to discuss how to better serve our students and include relevant and culturally responsive content in the classroom. This year's keynote speaker will be Dr. Victor Rios, Associate Dean of Social Sciences and Professor of Sociology at the University of California, Santa Barbara, and who also received a Ph.D. in Ethnic Studies from UC Berkeley. His work focuses on dismantling the school-to-prison pipeline and working with a variety of institutions and organizations to develop interventions for marginalized students aimed at promoting personal transformation and civic engagement.
---
Equity & Inclusion invites you to participate in the upcoming district-wide Equity Speaker Series event, "Planting the Seeds of Justice: Unearthing Racism & Nurturing Equity" presented by CCC Student Equity. This event features anti-racist practitioner Dr. Abdimalik Buul on Wednesday, December 9th at 3:00 PM.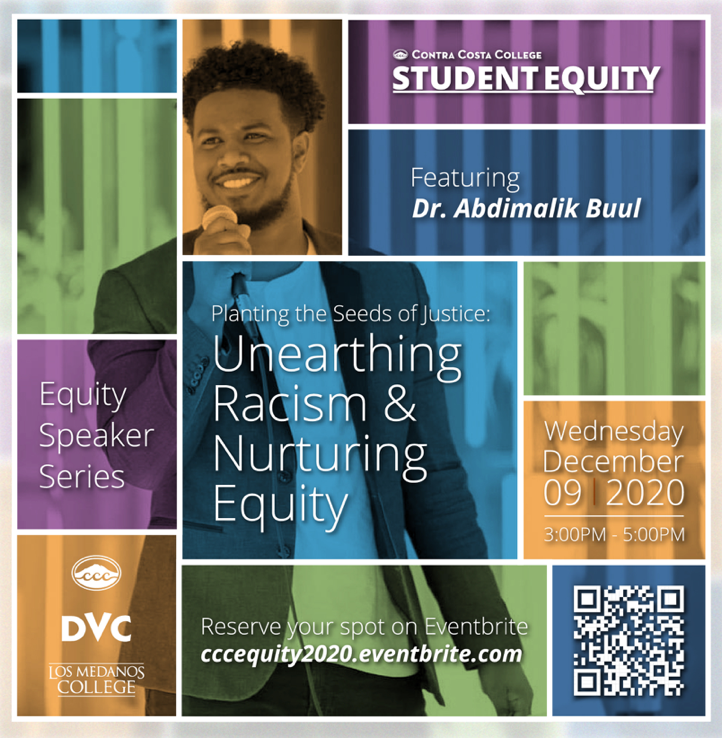 SPEAKER: Dr. Abdimalik Buul
DATE: Wednesday, December 9th, 2020
TIME: 3:00 PM – 5:00 PM
About the event:
The goal of this workshop is to support participants in cultivating and sustaining racial equity by building awareness and activating agency. By developing capacity and dismantling biases from implicit bias to explicit anti-racist action, participants will operationalize effective skills to shift mindsets and behavior.
Join this workshop as we work together to become systemic change agents who will enact culture change across the 4CD district.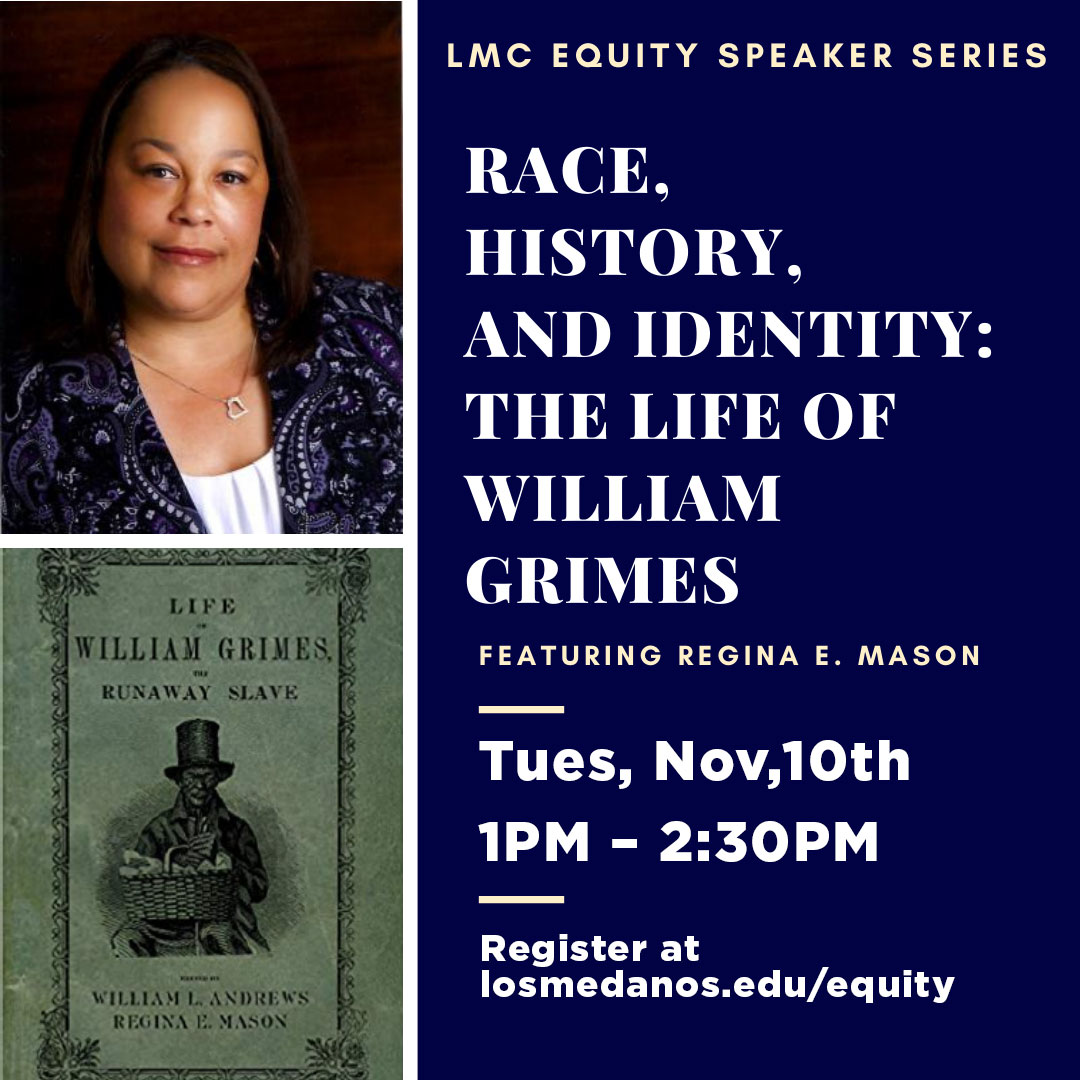 SPEAKER: Regina E. Mason
DATE: Tuesday, November 10th, 2020
Event Summary:
Please join Regina E. Mason, International Speaker, Author, and Storyteller who believes in the extraordinary will of the human spirit. Through artistic storytelling, she challenges audiences to recast painful stories of America's past in a light that empowers, inspires, and transforms our thinking.
---

Undocumented Student Week of Action October 19-23, 2020
Monday, October 19
| 10:00 am – 11:00 am | "Paying for College as an Undocumented Student" Webinar
| 5:00 pm – 7:00 pm | CSU Fall Application & Lab Workshop with Transfer & Career Services
Tuesday, October 20
| 10:00 am – 11:00 am | A Conversation on Current State and Federal Immigration Policies
| 2:00 pm – 3:00 pm | "Undocu-Leadership Opportunities: Building Community & Professional Skills" Webinar
| 2:00 pm – 3:00 pm | Immigration Institute of the Bay Area: Legal Resources & Services
Wednesday, October 21
| 2:00 pm – 3:00 pm | "What's Next After Community College? Transfer & Workforce Opportunities" Webinar
| 2:30 pm – 3:30 pm | Fulfilling the Dream: An Interview with Jose Antonio Vargas in Collaboration with Contra Costa College
| 3:30 pm – 4:30 pm | Inspiring Action with Valeria Rodriguez in Collaboration with Contra Costa College
| 4:00pm – 5:00 pm | "Am I Ready to Transfer?" Workshop with Transfer & Career Services
Thursday, October 22
| 2:00 pm – 3:00 pm | "Equitable Classroom Practices" Webinar for Faculty
| 2:00 pm – 4:00 pm | UC Fall Application & Lab Workshop with Transfer & Career Services
Friday, October 23
| 12:00 pm – 2:00 pm | #Undocu-Hustle: Financial Aid and Scholarship Workshop with Valeria Avila Guerrero and Financial Aid
---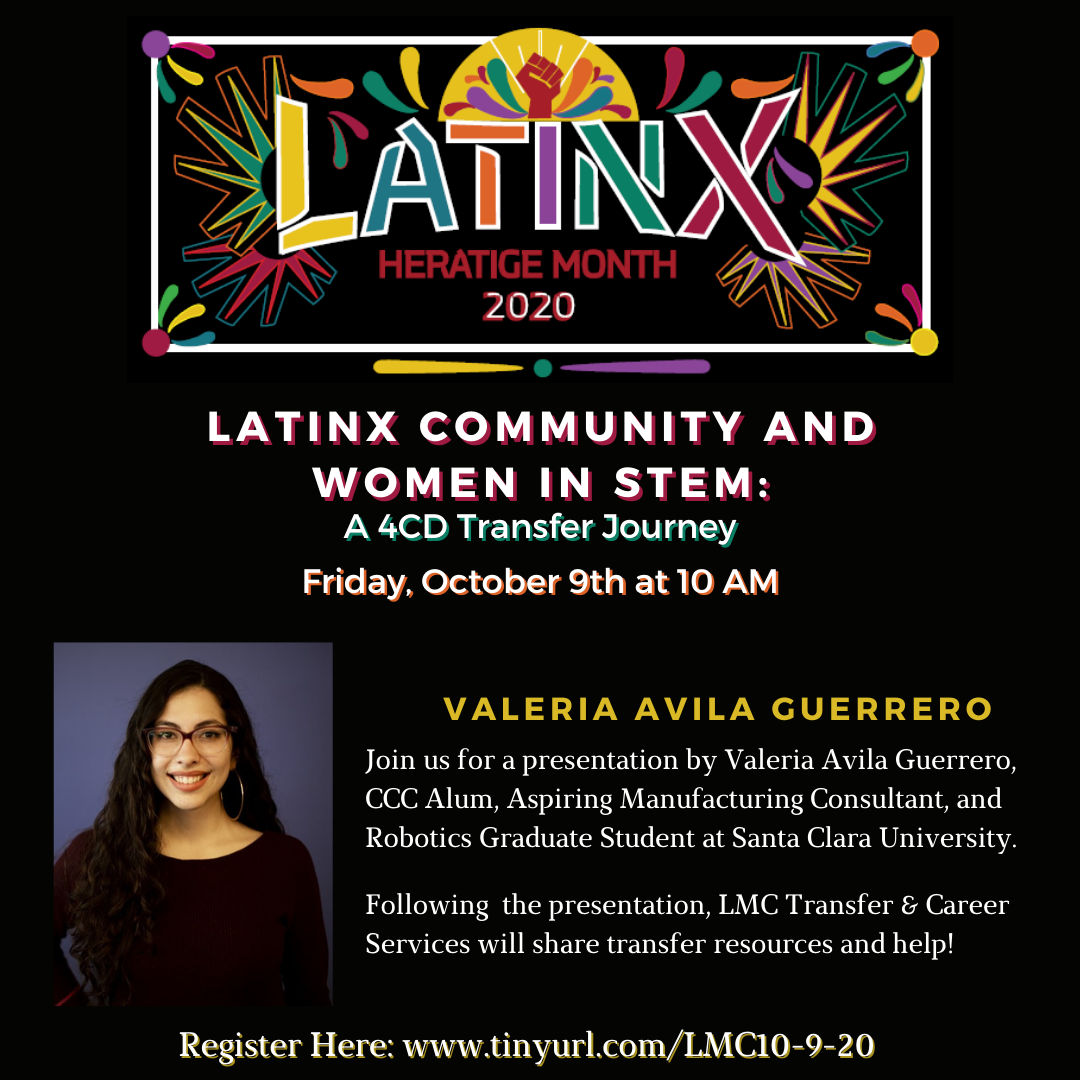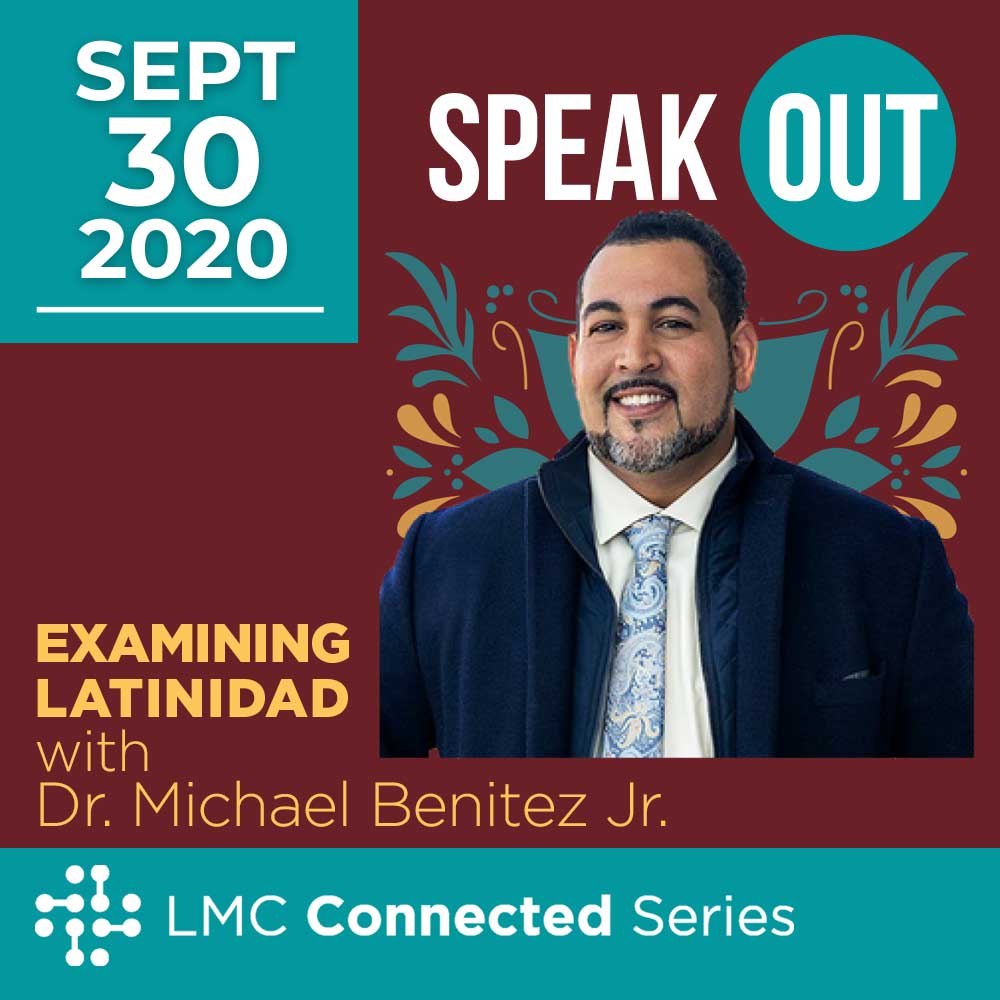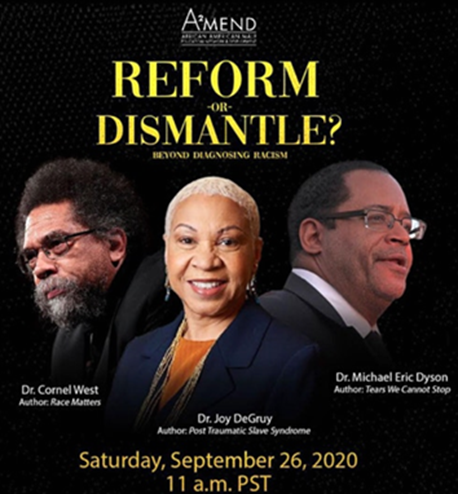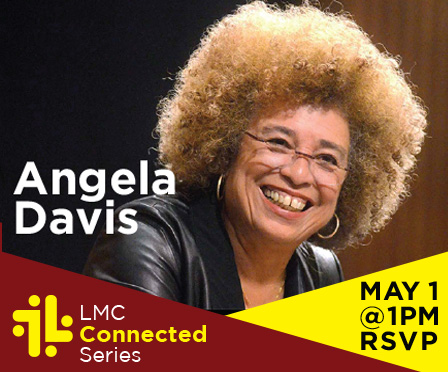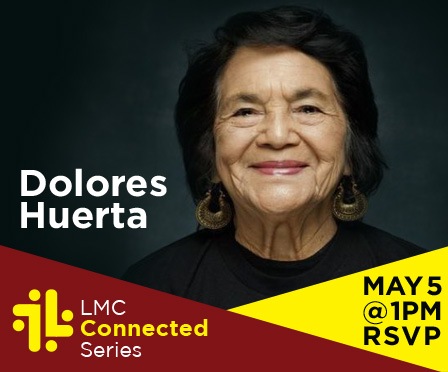 Latinx Community and Women in STEM: A 4CD Transfer Journey
Join us for a presentation by Valeria Avila Guerrero, CCC Alum, Aspiring Manufacturing Consultant, and Robotics Graduate Student at Santa Clara University.
Following the presentation, LMC Transfer & Career Services will share transfer resources and help!
Examining Latinidad - Dr. Michael Benitez Jr.
What are the ways Latinx people in the U.S. experience long-standing systemic racism and social inequities? Leading scholar-practitioner and bold national voice on racial justice, Dr. Benitez will delve into this question as the country commemorates Latinx/Hispanic History Month.
This event will explore culture and racial politics such as colorism and anti-Black racism among Latinx communities, and how Latinx people are navigating the U.S. in the midst of COVID-19 and racial unrest.
A2MEND: Reform or Dismantle?
A2MEND Organization will moderate a nationwide discussion with Dr. Cornel West, Dr. Joy DeGruy, and Dr. Michael Eric Dyson to explore the lengths in which institutions can move from implicit bias to explicit action.
Experts will methodically analyze how institutional racism permeates itself and systems are created to uphold racist policies. Scholars will discuss efforts to best transform culture in either pragmatic or idealistic ways!
Angela Davis May Day Message
Angela Davis reflects on possible ways forward and what it will take to bring about economic and racial justice. She invites us to re-imagine a society that benefits all workers - from low wage earners to workers in the gig economy; from those working remotely to those on the front lines of the pandemic; from artists to those whom are incarcerated in a post COVID-19 community.
Dolores Huerta - Reclaiming Cinco de Mayo
Dolores Huerta delves into the true significance of the holiday, lifting up themes of anti-oppression and empowerment as well as how we can honor Mexican culture without appropriation. A founder of the Dolores Huerta Foundation and co-founder of the United Farm Workers Union, Dolores will draw on her decades of experience as an organizer and her background as a dancer, pianist, and lover of jazz.
---
Stutterer Interrupted: Comedians in Conversation
The LMC Library is excited to celebrate the publication of our own Nina Ghiselli's memoir, "Stutterer Interrupted: The Comedian who Almost Didn't Happen".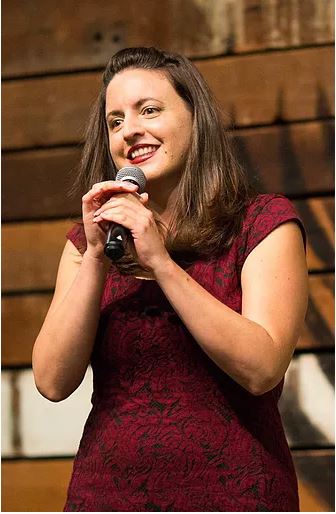 Comedians Nina G and Mean Dave will talk about disability awareness and being an ally to people with disabilities. Nina's new book, "Stutterer Interrupted: The Comedian who Almost Didn't Happen" challenges the status quo of how people who stutter are perceived onstage and off. Mean Dave is also a comedian and has performed with the Comedians with Disabilities Act as an addict in recovery from drugs and alcohol. Together, they form a unique perspective. Be prepared to laugh and think!
NINA G is San Francisco Bay Area's favorite female stuttering stand up comedian (granted she is the only one). She is also a disability activist, storyteller, children's book author and educator. Nina G brings her humor to help people confront and understand social justice issues such as disability, diversity, and equity. Her new book "Stutterer Interrupted: The Comedian who almost didn't happen" was recently released.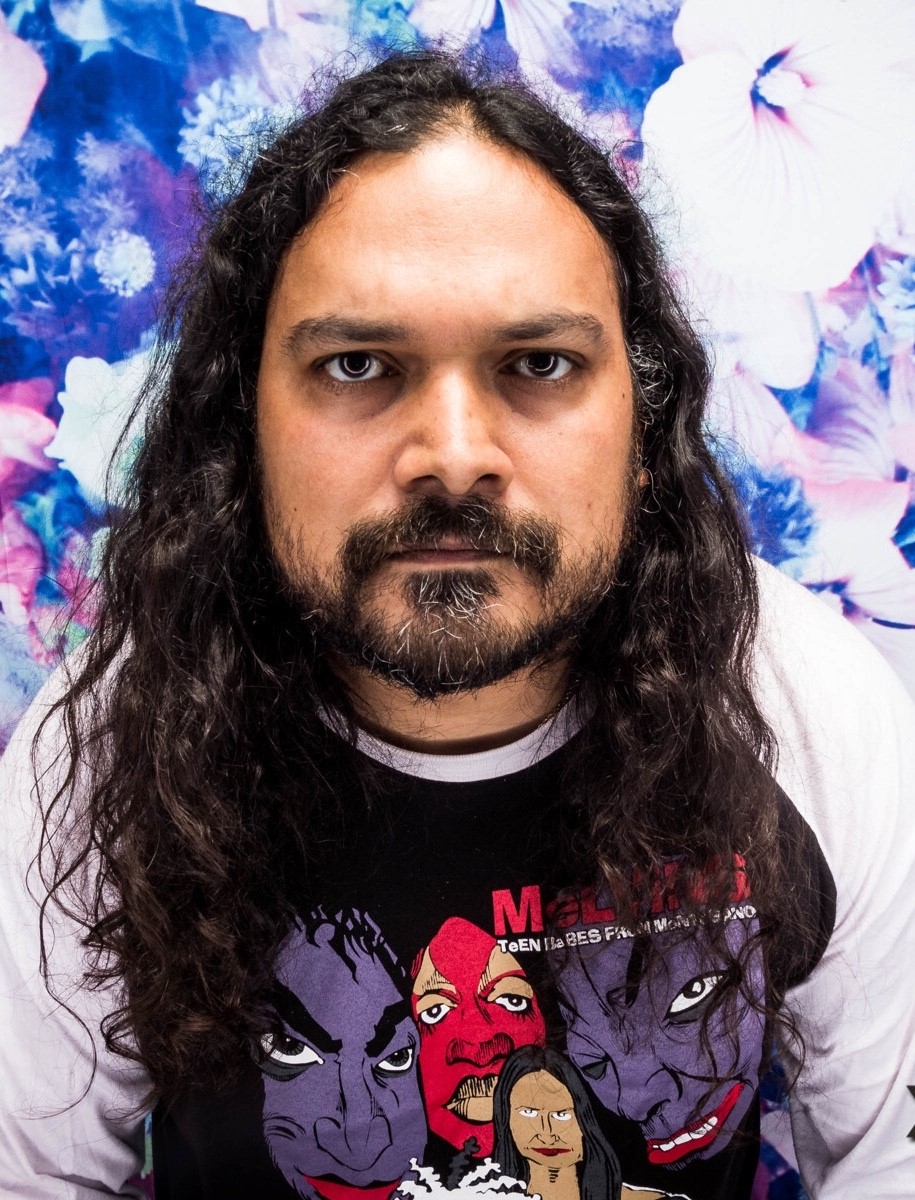 MEAN DAVE is a stand-up comedian. He is a regular at Cobb's Comedy Club, Punch Line in SF and Sacramento and Rooster T. Feathers and has opened for headliners such as Judy Tenuta, Big Jay Oakerson, Allan Havey, Tom Rhodes, and Josh Blue. He is also the illustrator of the children's book Once Upon An Accommodation: A Book About Learning Disabilities. Dave has performed with the Comedians with Disabilities Act as an addict in recovery from drugs and alcohol. Mean Dave also appears in Nina G's book Stutterer Interrupted: The Comedian Who Almost Didn't Happen and performs with Nina at colleges and events across the US. The two talk about being an ally to people with disabilities and brings a unique perspective to Disability awareness.
For questions or requests for accommodations, please contact Roseann Erwin at rerwin@losmedanos.edu.
---
All in Equity Fridays: Creating a Community of Belonging with Arnita Porter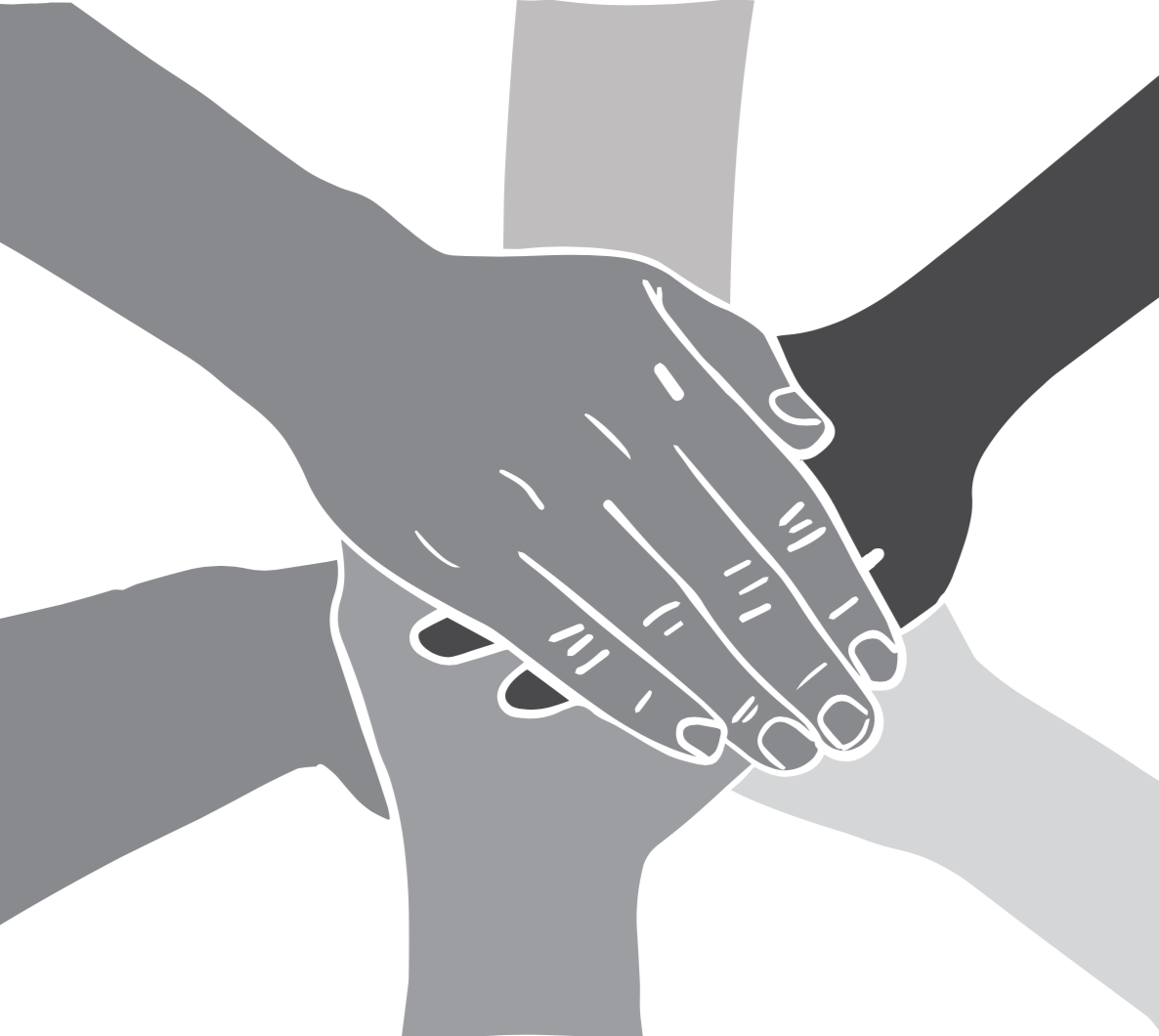 Date: Friday, November 22, 2019
Facilitator: Arnita Porter
Both sessions focus on creating inclusive and welcoming environments, and will explore this topic through multiple modalities including the arts.
About the facilitator:
Social justice is at the center of Arnita Porter's practice as an educator, artist/cultural worker, and attorney with a background in public policy, who works for equity at the intersection of race, culture, and gender.
As a certified Culturally Responsive Teaching and Learning (CRTL) Facilitator, Arnita develops online course content and facilitates Equity and Inclusion trainings with a focus on culturally responsive practices for instructional faculty, counselors, classified professionals, administrators, and students. She is an adjunct faculty in the Los Angeles Community College District and currently serves as the Online Student Equity Specialist for the California Community Colleges CVC-OEI, Student Experience Division. Arnita co-created Equity and Culturally Responsive Teaching in the Online Learning Environment, an @ONE online course for educators in the CCC system, and she is developing similar courses for counselors, front-line staff, and tutors.

All in Equity Fridays: Compassionate Communication & The Trauma-Informed Campus
DATE: Friday, November 1, 2019
FACILITATOR: Justin Campbell
This session will introduce the elements of empowerment, safety, belonging, collaboration, choice, and trust as part of a trauma-informed campus model. In this space we will practice strategies for compassionate communication in order to support the success of each student. All are welcome. Lunch will be provided for those who register.
About the facilitator:
Justin Scott Campbell is an organizational consultant and trainer based in Los Angeles, CA. His work seeks to bring healing practices to organizations so that the people who work there can daily experience Love, Safety, Kindness, and Belonging, unfettered by bias and prejudice. Justin is a certified trauma professional who integrates a trauma-informed perspective into each workshop and training.
---
Indie folk artist Eli Conley Performing Live at LMC
November 7 @ 6 PM in the Little Theater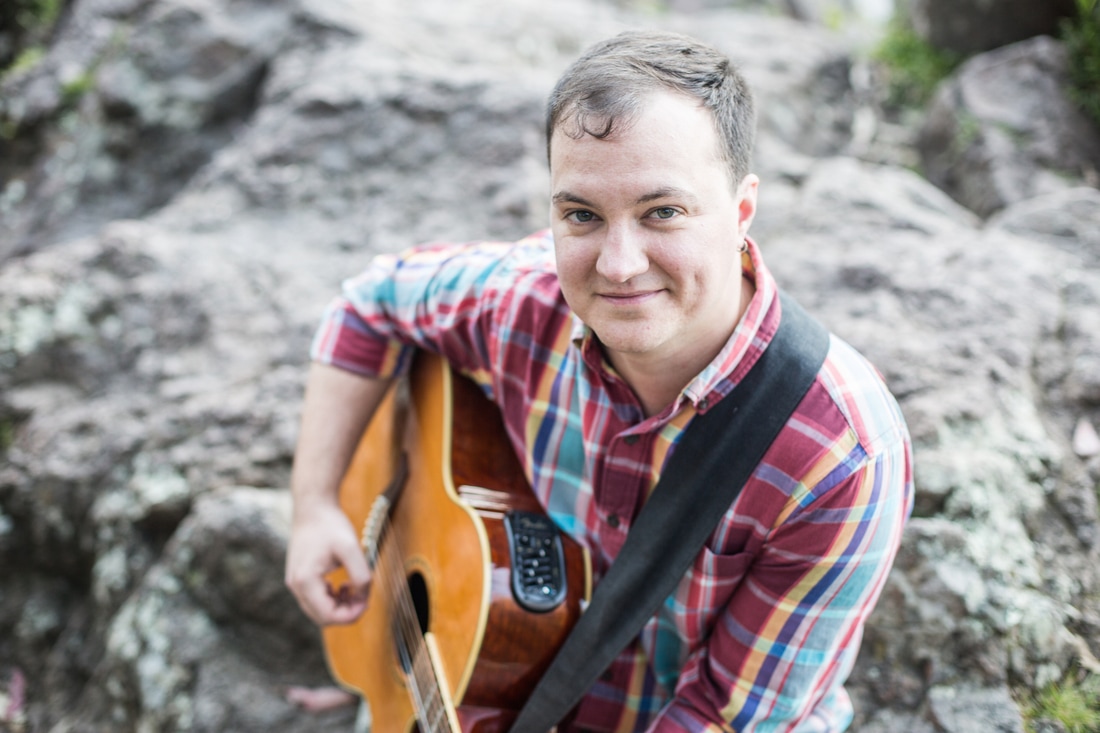 Eli Conley titled his sophomore album Strong and Tender, but he might well have been describing himself. On stage he's an earnest yet funny storyteller. His songs address big themes like gender, aging, and death through the concrete and immediate details of daily life: a stolen truck, a flopping fish, a dime in the pocket.

Eli is an out gay transgender man who founded Queer Country West Coast, a regular series featuring LGBTQIA+ country artists in the Bay Area. He's opened for Grammy-winner Kimya Dawson and been featured in the Huffington Post and the Advocate.

At heart, Eli is a clear-eyed songwriter with high hopes for the human race. His songs urge us to love ourselves even when it feels like the world does not. You can't help but sing along.
---
Passion,
Patience,
Persistence
September 24, 2019
Olga Custodio
STEM Advocate & America's First Latina Fighter Pilot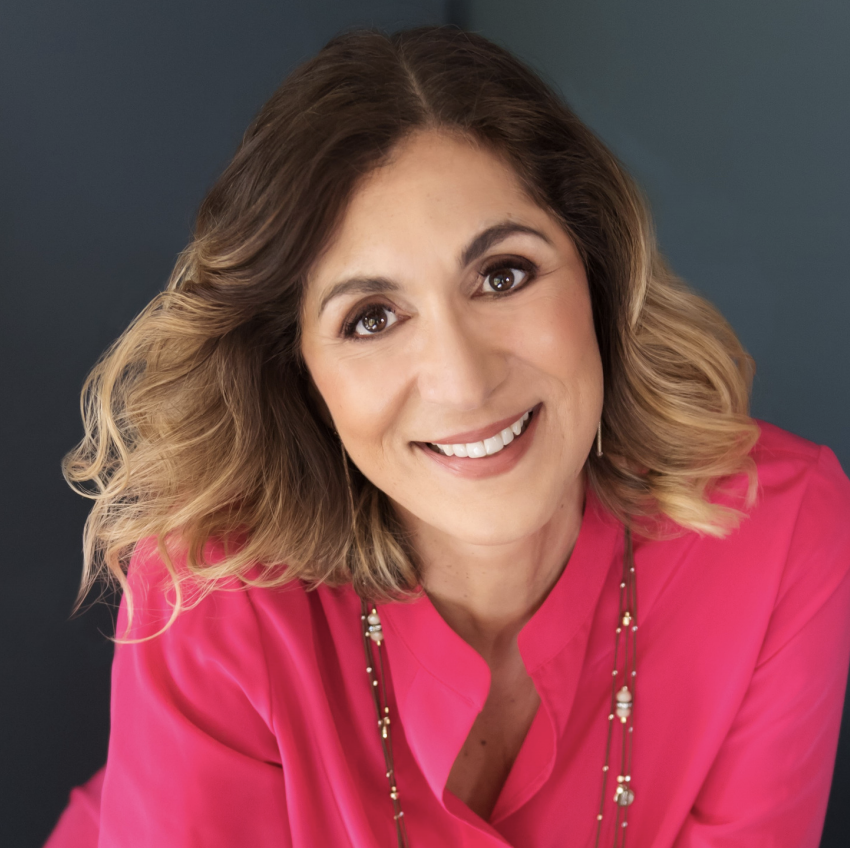 As the first Latina graduate in her USAF undergraduate program and the first female flight instructor at two major Air Force Bases, Olga Custodio is no stranger to breaking barriers. Living by her manta, "querer es poder" which loosely translates to "where there's a will there's a way", Custodio's perseverance and passion led her to overcome obstacles and make her dreams into reality. Now retired, she continues to inspire and motivate others to complete their college degrees to pursue aviation and STEM careers."
---
FALL 2018 and Spring 2019 Equity Speaker Series
This year, we are inspired by the values of compassion, humility, inclusion, civility, empathy, and respect. Thank you to the faculty, students, and staff who contributed to the Equity Speaker Series. In association with the efforts of the Contra Costa Community College district office, we combine to offer the LMC community the Equity Speaker Series.
---
April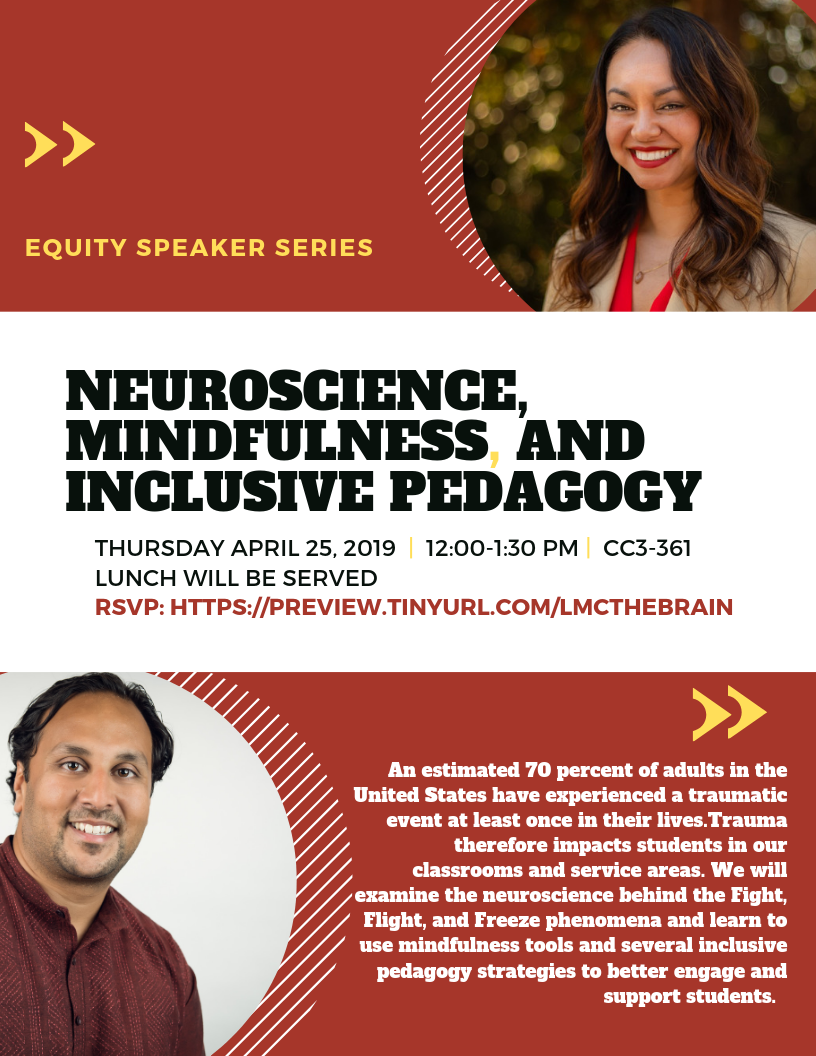 4/25 The Brain (Neuroscience), Mindfulness, and Inclusive Pedagogy
Workshop: 12:00-1:30pm
Facilitators: Dr. Mayra Padilla and Dr. Amer Ahmed
When we think of students impacted by trauma, we often think of younger students first- but trauma and its effects can impact students of all ages including those in our classrooms and service areas. By examining the neuroscience behind the Fight, Flight, Freeze phenomena we will then explore the tools of mindfulness and several inclusive pedagogy strategies to better engage and support students.
About your facilitators:
Dr. Mayra Padilla earned a B.S. in Applied Physics from UC Davis and a Ph.D. in Neuroscience from UC Berkeley. She worked as a neuroscientist at the San Francisco Brain Institute, SRI International (formerly the Stanford Research Institute), and Sands Research, Inc. As a result of seeing too few Latin@ and African American scientists, Dr. Padilla returned to her hometown to take on the role of Dean of Institutional Effectiveness and Equity, overseeing the HSI STEM & Equity Initiatives at Contra Costa College
Dr. Amer F. Ahmed is an organizational strategist who helps institutions and leaders address diversity and inclusion, equity, race, and intercultural development through consulting, coaching, group facilitation, and keynote speeches. He was born in Ohio to Indian Muslim immigrants, and draws on lived experience, deep theoretical analysis, and practical application to guide institutions, leadership, and workplaces on a path to transformative change. Amer currently serves as the Director of Intercultural Teaching & Faculty Development (Faculty Appointment) at University of Massachusetts – Amherst 's Institute for Teaching Excellence and Faculty Development.
4/26 All in Equity Fridays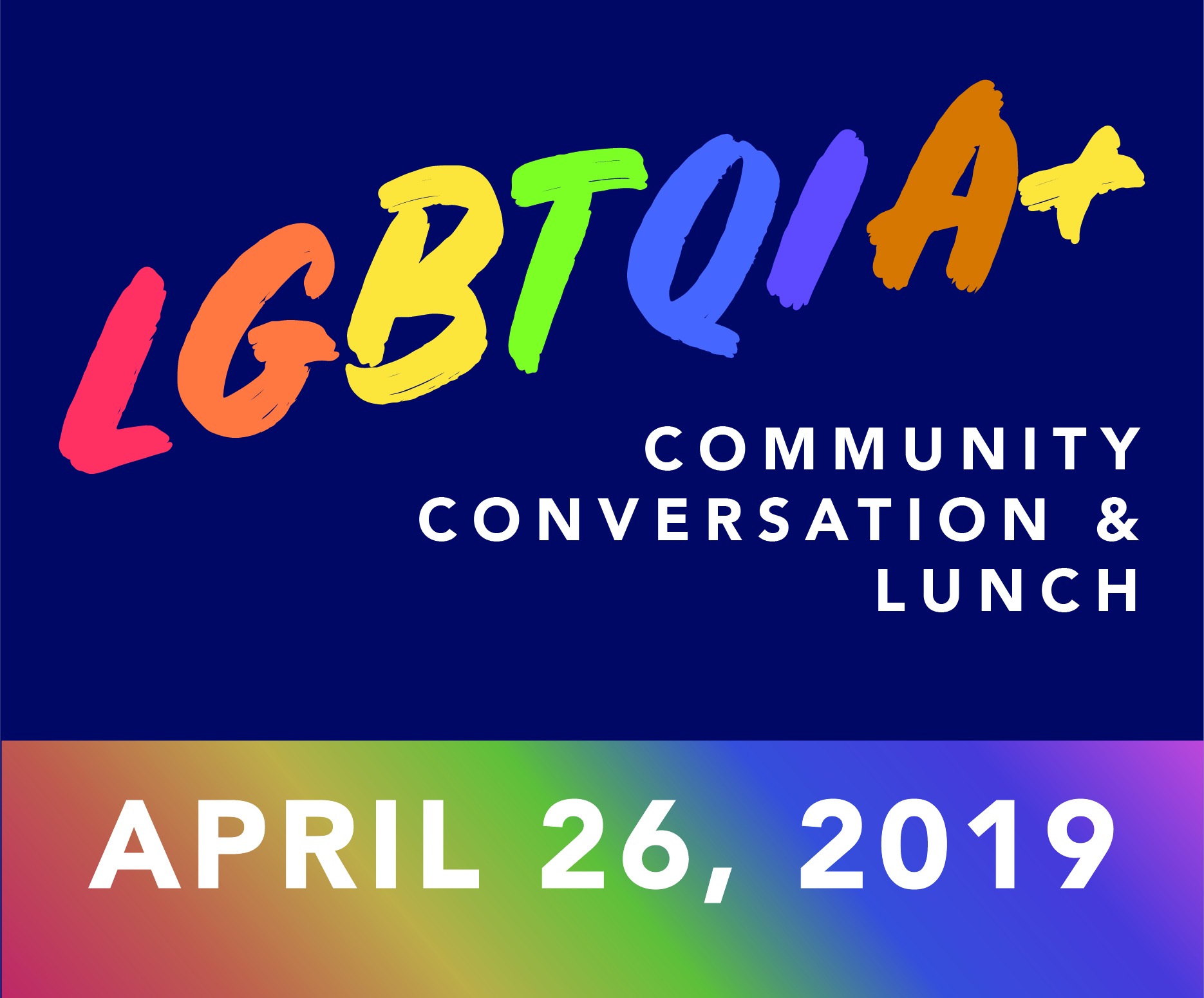 Promising Practices in Serving LGBTQIA+ Students
Workshop: 2:00-3:30pm
Student Services Building 4th Floor, Rm 412
Lunch will be provided.
Facilitator: Dr. Chicora Martin
Join us on this All in Equity Friday for this review of promising practices, with a focus on policies, practices, language, and teaching methodologies. Facilitated by Dr. Chicora Martin we will introduce a framework on active allyship and intersectionality in building an affirming LGBTQIA+ campus community.
NEXT UP:
Self-Care & Equity Retreat
---
March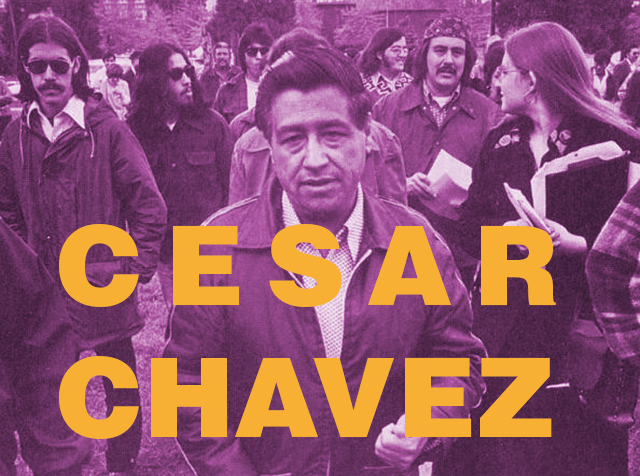 Celebrating the Life of César Chávez Events at Los Medanos College
https://www.losmedanos.edu/chavez/event.aspx
MLK/César Chávez Food Drive
February 11 through March 29
Civic & Student Leaders Networking Lunch
Monday, March 11, 12-1:30PM
Women's History: Dolores Huerta
Thursday, March 14, 9:30-11AM in L-109
César Chávez Blood Drive
Tuesday, March 26, in L-109 (time TBA)
César Chávez Awards Program & Recognition Ceremony
Friday, March 29 -- 6PM Reception, 7PM Program
13 – Sister Spit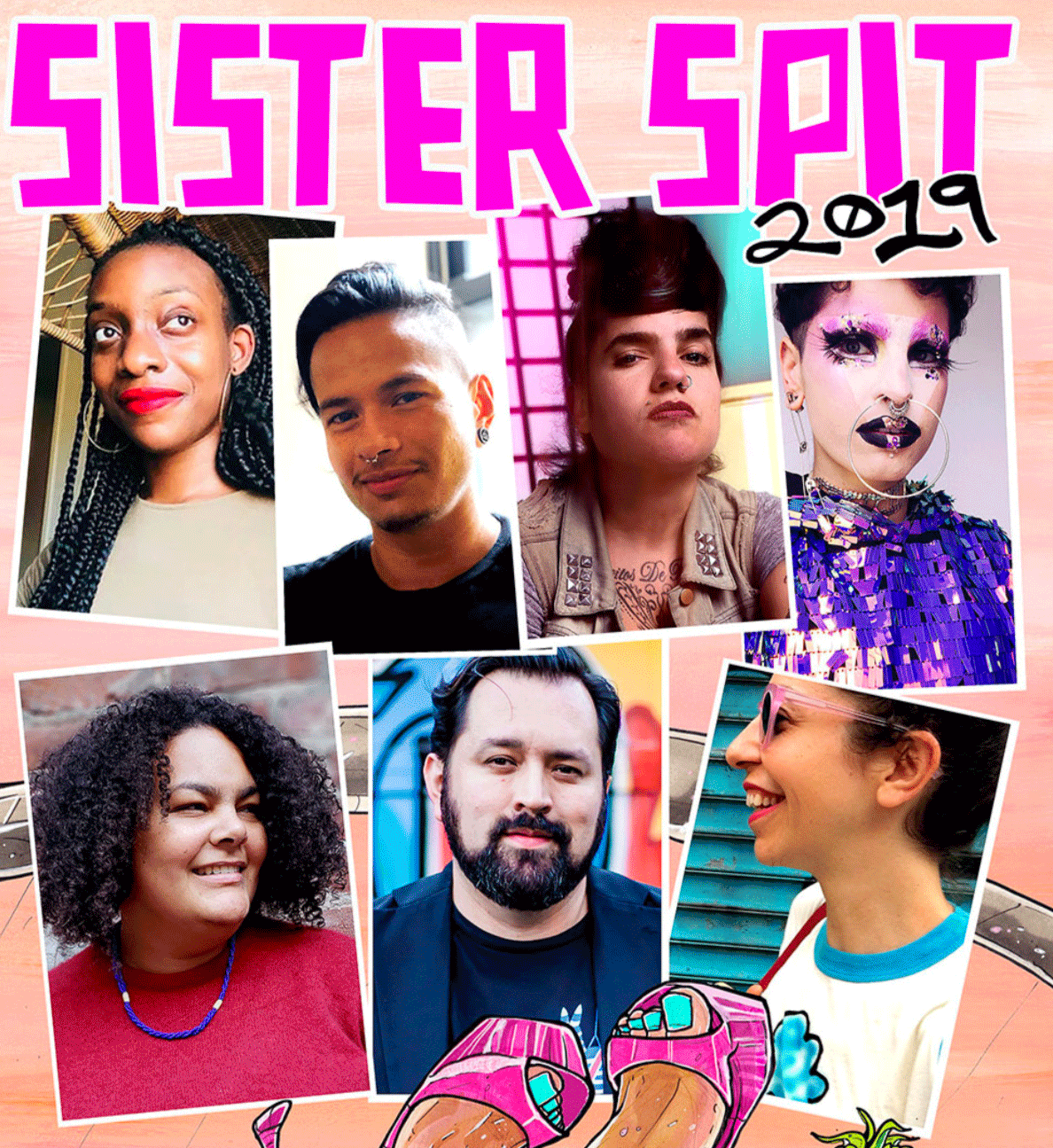 March 13, 2019
Reception: 6:00-7:00 pm
Performance: 7:00-9:00 pm

https://www.losmedanos.edu/lgbtq/event.aspx
Faculty Leads: Liz Green and Morgan Lynn

Featuring:
Juliana Delgado Lopera
Baruch Porras-Hernandez
Katie Fricas
Cristy Road
Austin Hernandez
Katherine Agard
Itoro Udofia

In 2019 Sister Spit celebrates its 22nd year on the roads of the US.
The tour began in San Francisco in the 1990s as a weekly, girls-only open mic that was an alternative to the misogyny-soaked poetry open mics popular around the city at that time. Sister Spit became the first all-girl poetry roadshow at the end of the 90s. The tour was revived as Sister Spit: The Next Generation in 2007. In this next incarnation, out of respect to the changing gender landscape of our queer communities, the tour welcomed artists of all genders.

This year marks the tour's 22nd anniversary of bringing powerful, provocative, vital queer writers and performers on the road.
---
15 & 16 – La Vida Loca
March 15 & 16
Performance: 7:00 pm

The California Theatre
$10 Students & Service Members
$12 General Admission
Featuring: Carlos Manuel
An apolitical in-your-face odyssey of a Mexican Immigrant Carlos Manuel's La Vida Loca is a one-man ethno-drama of the playwright's life story. Through witty yet honest storytelling, Manuel provides his audiences a riotously comic and fast paced theatrical romp through young life as a Mexican immigrant and gay man in the United States. Woven with satiric pop references, Spanish lessons for the uninitiated, and poignant stories of oppression and coming of age, La Vida Loca is insightful and entertaining testimony to the significance of an individual's life journey, and the power of claiming and proclaiming one's cultural identities.

This highly kinetic performance bringing the already lively account to a fully formed life, charming and occasionally challenging the audience to question their assumptions about ethnic and sexual identity.
---
3/8 All In Equity Fridays: Inclusive Pedagogy Workshop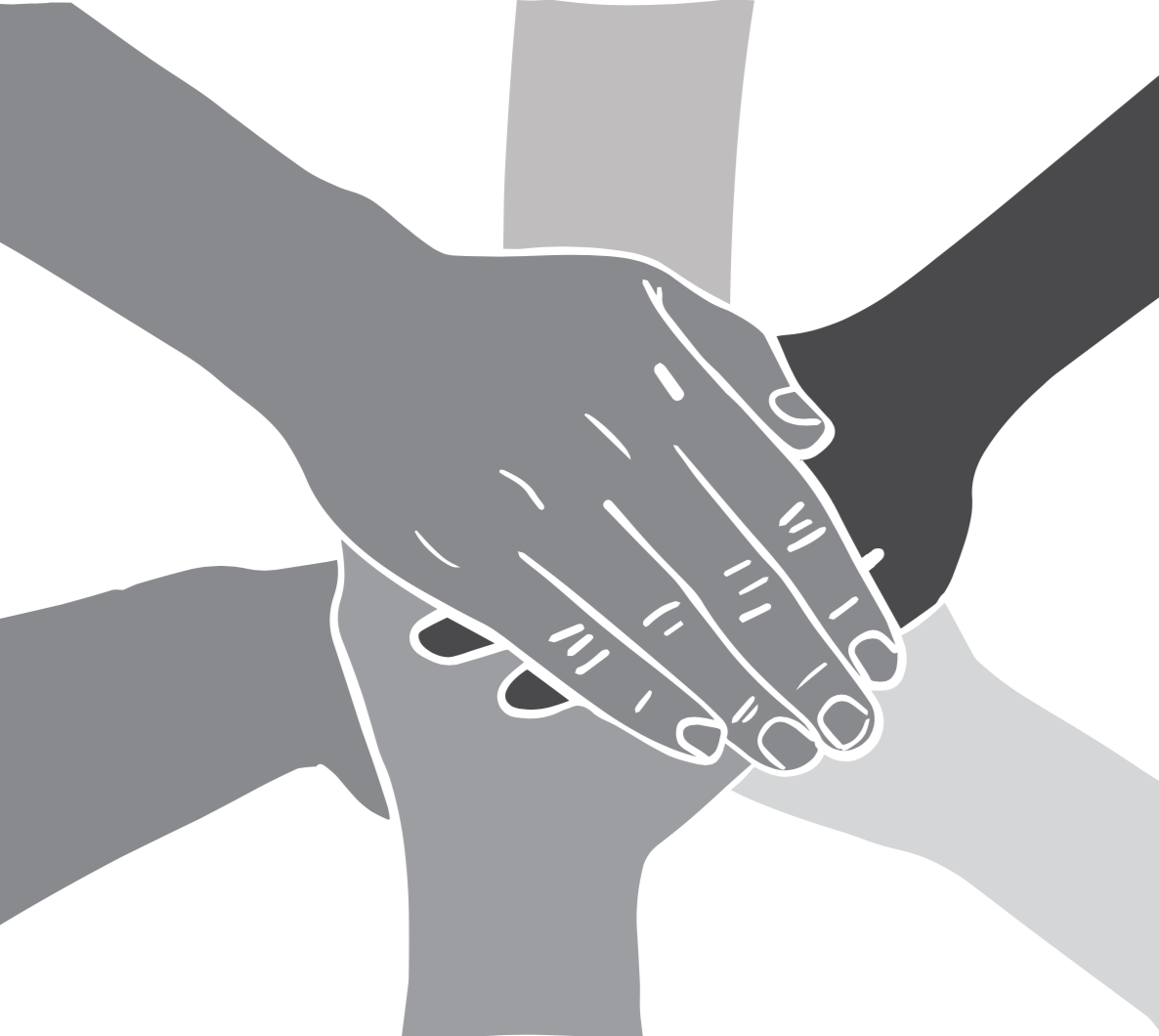 Workshop: 12:00 - 1:30 pm
Lunch provided
RSVP skwist@losmedanos.edu
This session will focus on culturally responsive pedagogy. Participants will also explore strategies for partnering across silos and creating a welcoming classroom environment for all students. Participants will explore culturally responsive teaching, student engagement activities, and more.
---
November
11/1
"Lady Day at Emerson's Bar & Grill" - A musical play about the life of Billie Holiday, hosted by Terrence Ivory, Nick Garcia, and Michael Yeong
Los Medanos College, Music Recital Hall (Room 702)
THURSDAY November 1st
1:00PM
---
Title: Empathy in Our Lives
Tuesday, November 27th, 2018 4:00pm-5:30pm
Location: CC2-256
Speaker: Lora Groppetti, LMFT #43369
Mental Health Clinical Supervisor
Contra Costa County, EHSD
CSB-Head Start
Description:
What is empathy? How is it different from sympathy? What does it mean to engage in empathy in our lives? These questions and more will be answered at ourevent, "Empathy in Our Lives." Our event will expose students to the concept of empathy and explore that ways in which empathy is tied to respect, power and community. As our society continues to adapt and technology's role in our lives expands, we cannot lose sight of the significance empathy has in our everyday encounters. We'll discuss the role empathy plays in forming meaningful relationships and look at what our communities look like when we lack empathy. Our speaker, Lora Groppetti, LMFT #43369 will pull from years of experience in her talk and encourage students to put theory into practice. Students will walkaway with increased knowledge and tools that they can use immediately in their own lives. This an event you surely do not want to miss.
Speaker Bio:
Lora Groppetti earned her Bachelors degree in Child Development at San Jose State University and her Masters degree at Cal State Hayward in Marriage, Family, & Child Counseling. She is a Licensed Marriage Family Therapist who has worked with children, adolescents, and families in her private practice for over 10 years. Empathy plays in an important role in working with the variety of concerns that come through her door including trauma, loss, anxiety, and behavior difficulties. In addition, she works as a clinical supervisor both in her private practice and in the Contra Costa County Head Start program supervising trainees and associates who are working towards licensure. She has experienced the value in getting to know others' story and who they are which plays a key role in building connection and relationships.
Black Magic: A Slam Dunk
Where:CC2-257
When: November 29 9:35 am
Free Event
Filmmaker Dan Klores links the rise of the United States civil rights movement to the history of African American basketball players and coaches at Historically Black Colleges and Universities. Narrated by actor Samuel L. Jackson and musician Wynton Marsalis, this documentary explores the intersection of sports and culture through game footage and interviews with players such as Willis Reed and Dick Barnett.
The heart of the documentary is the story of John McLendon, considered to be the godfather of black college basketball. A genius of the sport, McLendon studied at the feet of Naismith at the University of Kansas in the 1930s, but he was not permitted to play for Naismith because of his race. McLendon would coach at the North Carolina College for Negroes, among other schools.
Because of segregation, black youngsters who wanted to play basketball went to black colleges. Eventually, they longed to test their skills against the best white teams. In 1948, McLendon formed a committee that petitioned the NCAA to allow black colleges to participate in the year-end tournament; the organization replied that black colleges just couldn't compete. The secret, of course, was that some of the black teams were every bit as good as, if not better than, the elite white teams.
Getting Ready for Ajax: A Sneak Peak Audience Guide
Monday, December 3
2:15-3:15PM
Room CC2-232
Free Event
Want to get the most out of your audience experience for LMC's production of the spectacular Greek tragedy Ajax? This dynamic, interactive workshop is designed to introduce you to the famous figures and events of the mythological Trojan War so you can fully enjoy the play.
Join Humanities Professors Ken Alexander and Jennifer Saito and key members of the Ajax cast as they give you a "crash course" on the Greek way of war and Greek Theater. You'll learn the story of the doomed warrior Ajax and even see a few "sneak peek" scenes performed live. Bring your questions and don't miss this great event!

Frederick Douglass Week

November 27 – December 9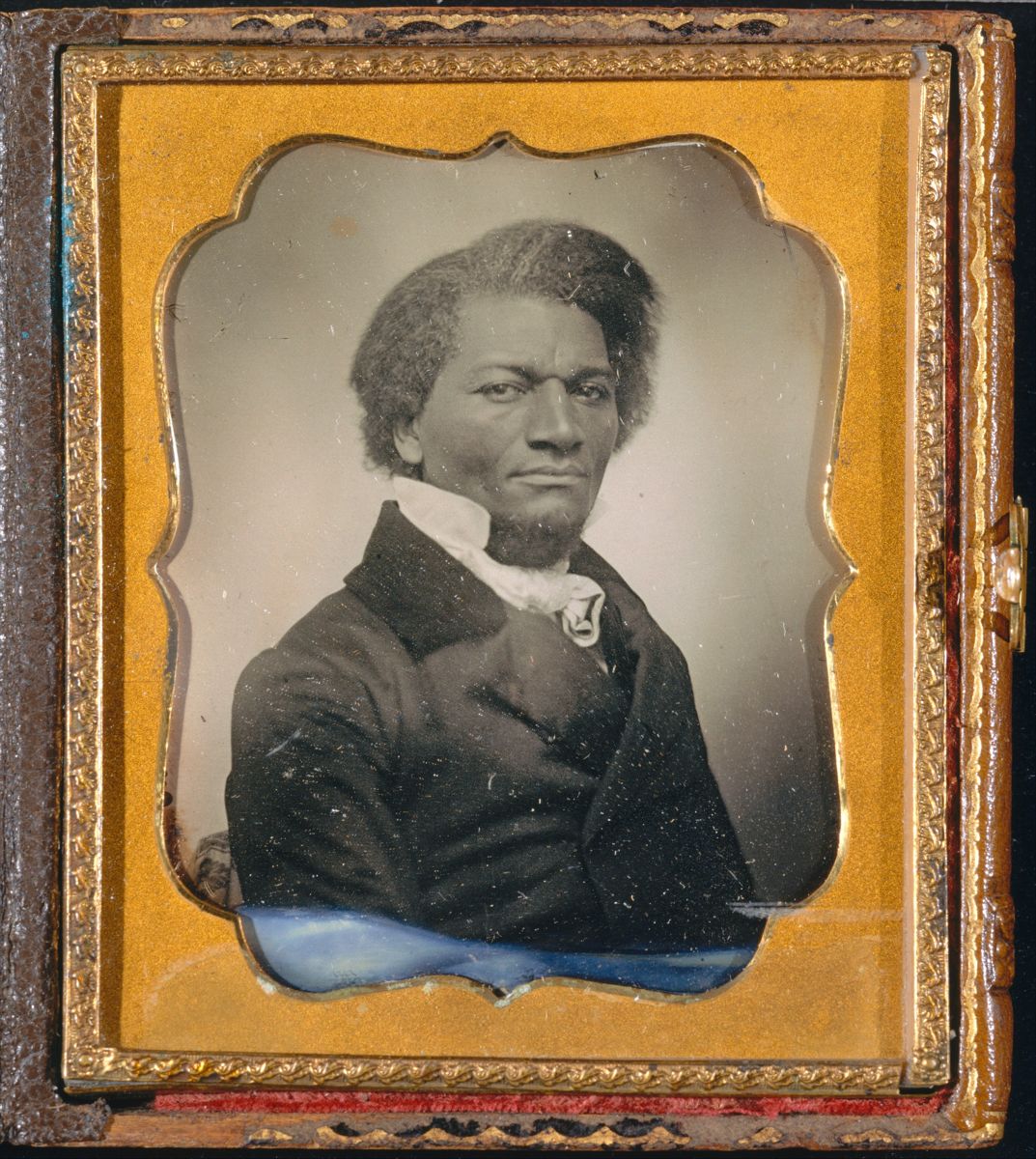 Join us at LMC for festivities marking the 200th year anniversary of Frederick Douglass!
Frederick Douglass Competition
Prizes will be awarded for Douglass inspired artwork, poetry, short stories, and essays!
(Details will be announced)
Douglass Book Raffle
Starting November 27, we will be having a "Douglass Book Raffle" at LMC.
FD Story Time
There will be several Frederick Douglass reading sessions for children scheduled during "Frederick Douglass Week" at LMC and in the local community.
Douglass Now: A Bicentennial Workshop Celebrating Frederick Douglass
By Dr. James Noel
December 4, 2018
9:30 AM - 10:30 AM
CC2 257
It was Frederick Douglass who asked "What, to the American slave, is your 4thof July?" This unsettling question drew attention to the ways that liberty was being defined and practiced in America during the nineteenth century. For Douglass, an African American, the fourth day in July "marked the injustice and cruelty" that black people were subjected to in America. Two hundred years on from Douglass' birth in Talbot County, that question is still as sobering as it was when it left Douglass' mouth.
As well as celebrating and recognizing the importance of Douglass' life, this workshop seeks to revisit Douglass' meditations on freedom as a way to evaluate our definitions of liberty in 2018.
Douglass Book Exhibit and Web Page
Organized By Roseann Erwin, Christina Goff, and Kim Wentworth
From November 27 to December 9, the LMC Library will display a collection of books by and about Frederick Douglass. Students are encouraged to browse the books to learn about Douglass' life and his impact on our country and the world. Additionally, the library will publish a web page compiling a list of our books and online resources related to Frederick Douglass.
Before Pulling the Trigger: A Workshop on Trigger Warnings and Trauma-Informed Pedagogy
Where: CC2-257
When: December 5th 9:30-10:30am
By Dr. James Noel and Jill Buettner
Mary Louise Pratt (1991) refers to contact zones as "social spaces where cultures meet, clash and grapple with each other, often in contexts of highly asymmetrical relations of power." As a contact zone, the classroom can often be a challenging and even triggering space.
In the last few years, trigger warnings have been a polarizing topic in higher education. Some believe that trigger warnings are a pedagogically necessary response to potentially traumatizing class content, while others argue that trigger warnings are impediments to academic freedom and may even discourage learning.
In this workshop, we will engage in the trigger warning debate, examine the effects of trauma on the brain, discuss the relationship between trauma and writing, pose questions about how to handle sensitive content in the college classroom, and offer guidelines for creating spaces that are both safe and academically challenging.
Come have a round table discussion about trauma-informed pedagogy. Donuts and coffee will be served.
---
This semester, we are inspired by the values of compassion, humility, inclusion, civility, empathy, and respect. Thank you to the faculty, students, and staff who contributed to the Equity Speaker Series. In association with the efforts of the Contra Costa Community College district office, we combine to offer the LMC community the Fall 2018 Equity Speaker Series.
October
"Who Am I To Stop It: Dani's Story"- featuring a film screening and presentation by Cheryl Green, hosted by Nina Ghiselli

Los Medanos College, Music Recital Hall
MONDAY 22
1:00PM

Cheryl Green, MFA, MS is a multi-media digital artist, captioner, audio describer, and 2017 AIR New Voices Scholar. She brings her own lived experience with multiple invisible cognitive and physical disabilities to creating media that explores stories and politics from disability communities and to conducting CEU trainings for rehabilitation providers. Cheryl is an audio producer for the Disability Visibility Podcasts and a Member-Owner at New Day Films. She is the recipient of four grants from the Regional Arts & Culture Council. Her audio and written blog, transcribed podcast, and documentary films are at whoamitostopit.com.

For more information please visit www.newday.com/film/who-am-i-stop-it



Who Am I To Stop It is documentary about the traumatic brain injury community made by a filmmaker with disabilities from brain injury. It follows three artists as they navigate social isolation, stigma, and rebuilding their identities. They practice the arts to re-connect to their own sense of self-pride and to their larger communities. Rather than emphasize the injuries themselves or highlight medical aspects of disability, we explore consequences of institutional and internalized ableism. Through visual arts, music, and personal narrative, the subjects explore questions around poverty, sexuality, faith, family, success, and community. Using a biopsychosocial framework, Who Am I To Stop It deftly uncovers what lies beneath the surface for so many peers with brain injury and their communities. This film contains mature themes and adult language. The documentary weaves together three distinct stories that cross age, gender, sexual orientation, religion, class, family support, and disability.
Sponsorship for viewing the film is provided by Superfest
Superfest International Disability Film Festival is the longest running disability film festival in the world. Since it first debuted in a small Los Angeles showcase in 1970 it has become an eagerly anticipated international event—co-hosted by San Francisco's Lighthouse for the Blind and Visually Impaired and the Paul K. Longmore Institute on Disability at San Francisco State. For more than 30 years, Superfest has celebrated cutting-edge cinema that portrays disability through a diverse, complex, unabashed and engaging lens. Superfest is one of the few festivals worldwide that is accessible to disabled filmgoers of all kinds.
---

Equity Speaker Series
The LGBTQ+ Faculty and Staff Caucus and ALLIES Student Group have events coming up Thursday in honor of National Coming Out Day. This event is part of the Equity Speakers' Series.
The event will take place in L-109
Schedule:
5:30:

mixer/reception for the campus with food and beverages.

6:00: LGBTQ+ Faculty and Staff who choose to will share their coming out stories.

6:30: Guest speaker Deb Cuny will share her story
Bio:
Deb Cuny is a Restorative Justice Coach in the Oakland public school system working to disrupt the school-to-prison pipeline. She is also an advisory member for the #BornPerfect Campaign to End Conversion Therapy. As a conversion therapy and "ex-gay ministries" survivor, Deb speaks out on behalf of the campaign appearing in national media outlets such as Huffington Post, The Guardian, VICE, New York Magazine's The Cut, and Mashable. After years of rejection from parts of the church, Deb has returned to her faith tradition graduating with an MDiv. from the Graduate Theological Union.
7:00: Q & A
Prior to the reception, ALLIES and the LGBTQ+ Faculty/Staff Caucus will also be tabling in the outdoor quad for visibility and to promote on and off campus resources for LGBTQ+ students and allies.
We will table from 2-5.