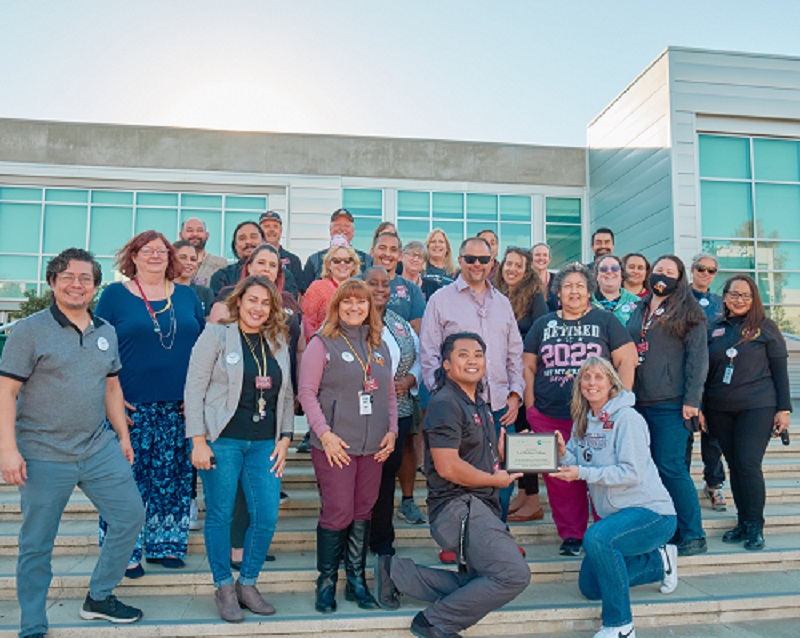 In accordance with the District and College Shared Governance Model and the mandates of AB 1725, the Classified Senate of Los Medanos College will represent the diverse voices of Classified Professionals with intention and participate in the Shared Governance process to promote equitable strategies to strengthen college culture, improve the student experience, and initiate college-wide collaboration.
LMC Classified Senate was established on December 16, 1991
CS Mission Statement adopted 11/09/2021
Classified Senate 2021-2024 Mission, Core Values, Goals & Objectives
Click here to visit the Fundraising Events Webpage for more information on current and upcoming fundraising events.
2022 LMC MUSTANGS CLASSIFIED SENATE SCHOLARSHIP RERUN
Did you miss the Fun Run last year? For those who did miss it you are in luck – we are launching the Re Run! And for those who have already participated consider sponsoring someone. What a great way to let go of the year end stress.
Click here to check out the pictures from some of our Fall 2021 Fun Run participants after they crossed the finish line in support of LMC Students!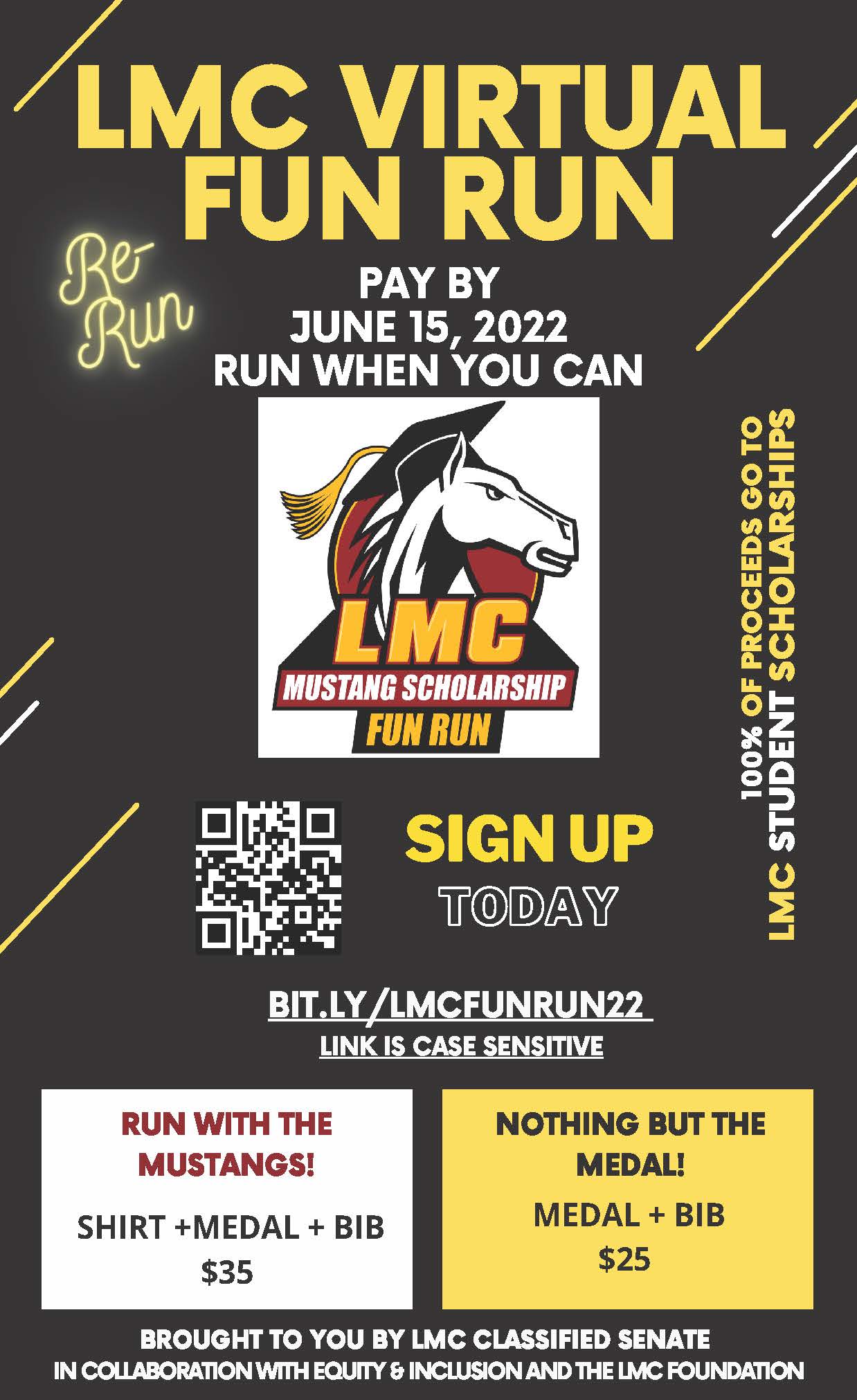 Meeting Schedule
Fall 2022
September 12, 2022
September 26, 2022
October 10, 2022
October 24, 2022
November 7, 2022
November 21, 2022
December 12, 2022 (tentative)