Fundraising Events
Classified Senate is excited to announce our Summer 2022 LMC Scholarship Fun Run Rerun!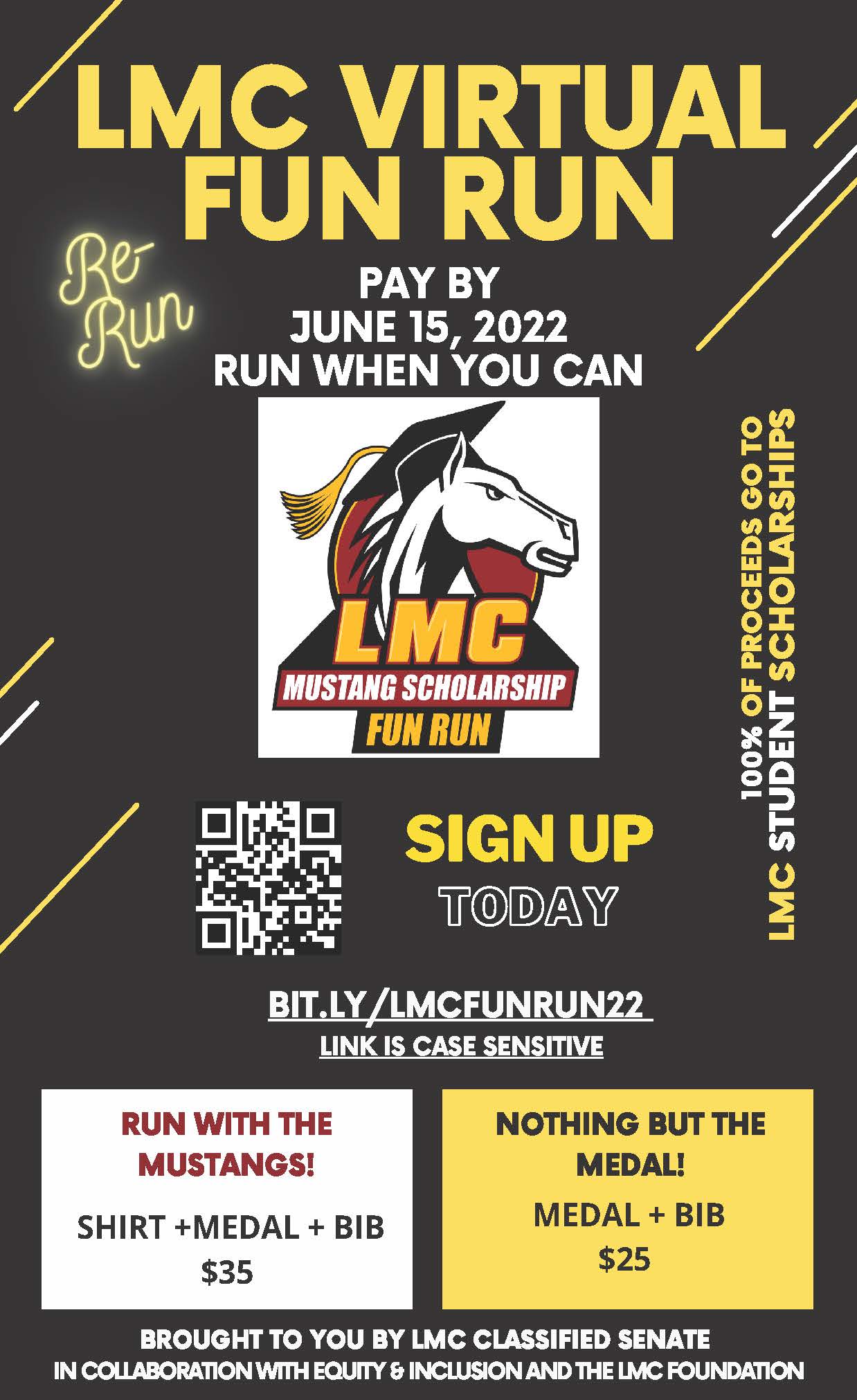 This s a virtual event! Registrants will set a goal of completing a 5k Run/Walk/Roll between May 9, 2022 – June 15, 2022.
Upon completion of the 5K (on your own or with friends at a time and place of your choice), registrants may email a photo to bstone@losmedanos.edu. We will post your photo on the Classified Senate webpage at https://www.losmedanos.edu/intra-out/cs/calendar.aspx
Those who simply want to support the Los Medanos College Classified Senate Student Scholarship Fund can make a donation. 100% of Proceeds go to LMC Classified Senate Student Scholarships.
We raised $4000 with the initial launch. Let's see if the Re Run can beat that.
Registration Deadline: June 15, 2022
Register at (link is case sensitive): https://bit.ly/LMCFUNRUN22
Our students have almost crossed their finals finish line, help the Classified Senate Fundraising Committee raise money for Student Scholarships by signing up today!