University Transfer Partners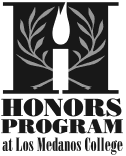 The Honors Transfer Program has negotiated special partnerships with 4-year universities that provide significant advantages in the application and scholarship process. Many colleges offer GUARANTEED ADMISSIONS and/or GUARANTEED SCHOLARSHIPS. These partnerships are available only to Honors Scholars..
Honors Transfer Partners: Cal State East Bay, Chapman University, Mills College, Pacific University, Pitzer College, Saint Mary's College, San Diego State University, San Francisco State University, UC Irvine, UCLA, and Whitman College.
LMC is proud to be the only East Bay College which is a member of the UCLA TAP alliance.
This alliance can TRIPLE your chances of being admitted to UCLA College (formerly the College of Letters & Science). For example in 2019 TAP Community College Honors Students were admitted at a 74% rate as opposed to only 22% for non-Honors transfer applicants. (Statistics based on Fall 2019 admission data provided by UCLA.)