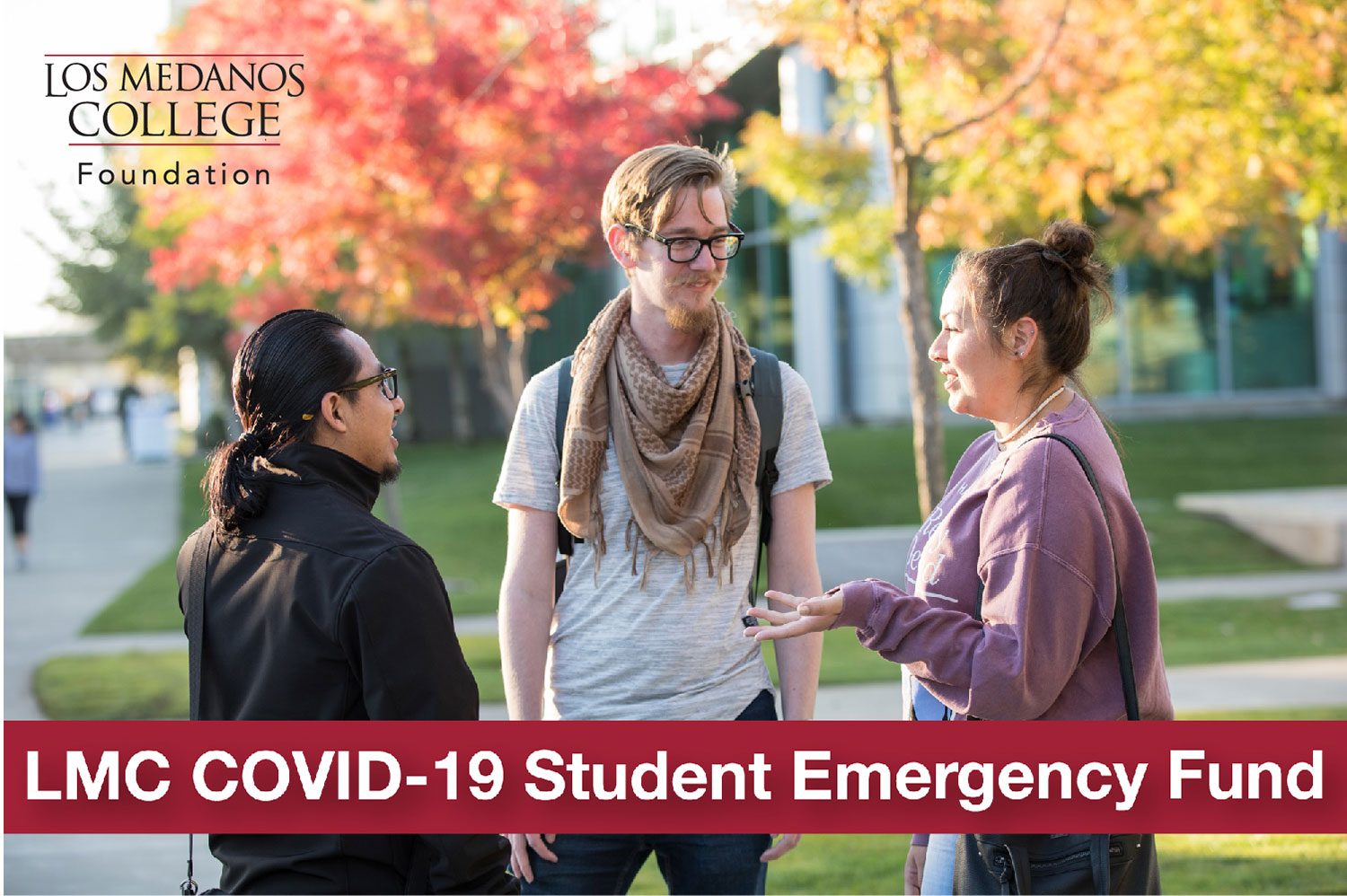 The Los Medanos College (LMC) COVID-19 Student Emergency Fund has been created to help LMC students who have been severely impacted by the COVID-19 crisis. By donating to this Fund, you can help students regain stability in the wake of this unprecedented event. Together, we can help students purchase laptops, access to wifi, avoid eviction or hunger, and address other critical needs to stay safe, keep healthy, and continue their education. Ultimately, successful LMC students return these investments by bolstering our workforce and improving our East Contra Costa County community.

In a typical academic year, the Foundation responds to emergency grant requests for food, rent/housing, utilities, childcare, transportation, and medicine. But, as we know, we are no longer in an ordinary academic year. Students have lost their jobs or had their hours dramatically reduced and their already precarious, at best, the financial situation has gone over the precipice. Add to this, the need for a computer and internet access LMC students cannot afford in the "best of times" and the recipe for students struggling with the digital divide and being left behind is complete. This challenging life situation will, in all likelihood, lead LMC students to drop out of college.

Our goal is to raise $100,000 by August 31, 2020, in order to provide financial support lifeline to our students. Here are examples of what your generous donation could mean for our struggling students:

$25 could help pay a phone bill
$75 could help provide a Clipper card
$100 could help LMC pantry purchase food for one week for a student and their family
$250 could help pay for childcare for students who are working in essential service businesses
$500 could help purchase a computer and home internet access
$1000 could help with rent

Help our dedicated students stay-the-course, achieve their educational goals and live their dream
Donate Now

If you have any questions, contact Dr. Trinh Nguyen, Director of College Advancement, at trnguyen@losmedanos.edu or (925) 473-7315.