Athletic Success Stories
Click here for links to success stories in each sport
We not only have stars on the courts and on the playing field but also a very impressive list of athletes who have been selected to be on their respective "All State Academic Teams". This means that they completed one or two seasons of competition with a minimum cumulative GPA of 3.5 or higher.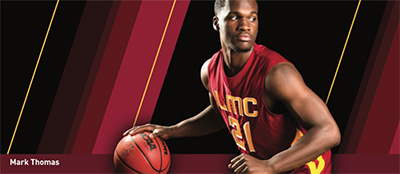 Read about our new GYM renovation!
Aubree Dejesus, Volleyball team
Crystal Hicks, Softball team
Lyrica Langlois, Softball team
Jenna Leavitt, Softball team
Renee Smith, Softball team
Brittni Brown*, Softball team

(*Brittni is ranked #7 of 27 from throughout the state! Also note, LMC has 5 softball players out of a list of 27 total; considering there are 83 community colleges with 12 – 15 players statewide, our players were selected from among 1200 athletes – impressive!!)
AND, representing our awesome baseball players selected to the 2016 Bay Valley All-Conference Team:
Jon Allen, Player of the Year
Mike Alexander, Pitcher of the Year
Jake Brandt, 1st Team Pitcher
Ethan Utler, 1st Team Catcher
Jake Hom, 1st Team DH
Antone Self, 2nd Team INF
Jeremiah Francis, Honorable Mention
Jared Ambuehl, Honorable Mention
Jack Higgins, Honorable Mention
Ethan Utler, Gold Glove
Jason Kreske, Gold Glove
Jared Ambuehl, Gold Glove
Our baseball team concluded their 2016 season this past week in the Mission Regional of the State Playoffs, capping off a great year with 10 players being selected for this recognition – quite an accomplishment!
Congratulations to this very distinguished list of super stars, who are not only stand outs for contributions to their teams but also as outstanding scholars.
Congratulations also goes out to our coaches who are so instrumental in promoting excellence and setting the bar high for our teams:
Lou Panzella Women's Volleyball
Tim Rognlien Women's Softball
Anthony D'Albora Men's Baseball