Softball News
2020 will always be known as the Season of the Covid-19 Virus (Coronavirus). Our season was cut short after only 3 softball doubleheaders due to Covid-19 and we were put on a "Remote Learning" schedule for the rest of the season. What a great time for reflection. I decided to acknowledge some of the top players in my first 5 seasons as the Los Medanos College Softball Head Coach. This "5 Season All-LMC Softball Team" was chosen based on the following criteria: Softball Skills, Teamwork, Leadership, and Work Ethic.
---
All LMC 2016-2020 Softball Team:
This was a difficult team to choose because of so many deserving players. Let's hope our future players can achieve similar results.
RHP-Jenna Leavitt 2016 All BVC. Multiple no hitters, 1 perfect game. Dynamic fastball and control. LHP-Shaylyne Siino 2018-19 All BVC. Power pitcher, power hitter. Outstanding first baseman.
C-Brittni Brown 2016-17 All BVC. Game caller, strong arm, strong bat. Dedicated.
1B-Jayla Allen 2016 All BVC. POWER, POWER and more POWER, LH Homerun hitter.
2B-Mary Borlongan 2017-18 All BVC. Slick fielder, impressive hitter, GAMER!
3B-Jazmyn Hanley 2018 All BVC. Strong hitter, strong glove, coachable.
SS-Lyrica Langlois 2016 All BVC. Leader of the pack, strong desire to win and to improve.
LF- Shayna Lee 2016, 2018 All BVC. Great hitter, great speed, Outstanding Defense.
CF-Morgan Billeci 2019, All BVC. Tremendous pitcher, strong arm, great hitter.
RF-Skye Lee 2018-19 All BVC. Power hitting outfielder, strong defensive player.
Util-Madison Saunders 2020, Season stopped for Covid-19. Strong pitcher, hitter, centerfielder.
Util-Jasmina Cross 2016 All BVC. Catcher with a cannon, strong line drive hitter, leader.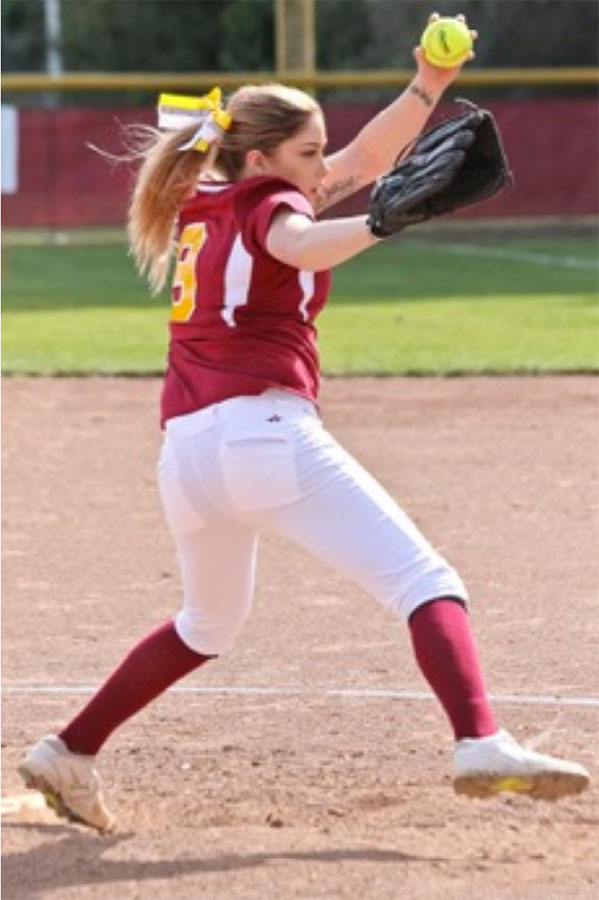 2018 BVC Player of the Year!
MVP- Shaylyne Siino Only 5 tool player in 5 years: Hit for average, hit for power, base stealer, pitcher, strong defensive first baseman. 2 time Unanimous BVC Pitcher