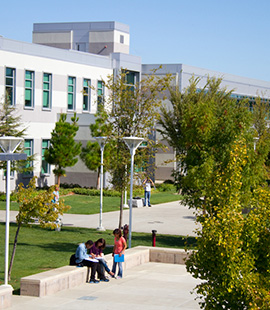 It's All About Improving Learning!
The Teaching and Learning Committee will coordinate college-wide assessment and assessment-related professional development efforts with the goal of improving teaching and learning. The TLC will facilitate the work of instructional departments responsible for assessing courses and programs, student service departments responsible for assessing programs, and the General Education Committee, responsible for assessing GE student learning outcomes college-wide. In this role, it will:
Provide consultation to departments and programs to support them in their assessment efforts in writing and revising student learning outcomes, designing assessment plans, and/or responding to assessment findings.
Monitor progress made by departments and programs toward assessing student learning outcomes, and improving teaching and learning.
Oversee development of the institutional portfolio that documents assessment work on campus, and make this portfolio available as evidence the college is meeting accreditation standards.
Coordinate professional development related to assessment in consultation with the Professional Development Advisory Committee (PDAC).
Coordinate evaluation of the assessment model and processes on campus and make recommendations on effective practices and common areas of need.
Regularly evaluate the effectiveness of the Teaching and Learning Committee.
Address assessment recommendations from, and make assessment reports to, the Shared Governance Council and the Academic Senate.
Establish a TLC leadership selection process to recruit and fill vacancies, and make recommendations to the Academic Senate.