Faculty and Staff
Juanita Alexander
Adjunct Faculty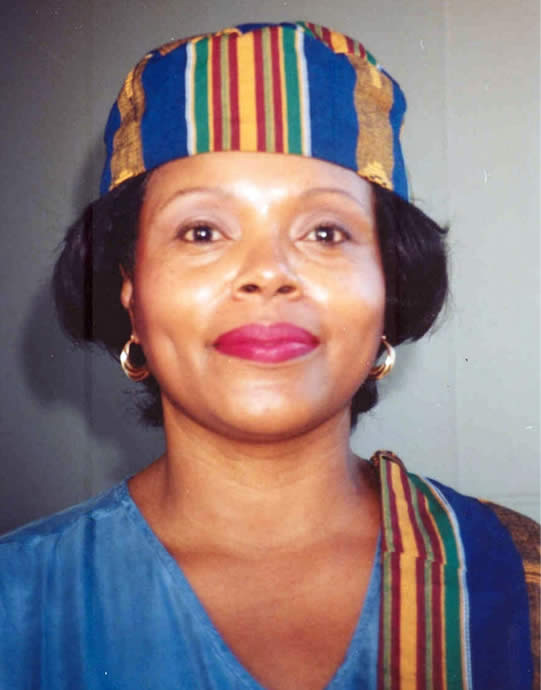 Contact: jalexander@losmedanos.edu
Dr. Alexander has taught in the Contra Costa Community College District, specifically at Los Medanos College, for over 20 years as an adjunct professor. Her Specialist and Doctoral Degrees were earned at The University of Michigan in Educational Administration and Supervision. She has served on many public and private organizations' Boards of Directors and as Chairperson of The United Way's Review and Allocation Committee. In 1997, Dr. Alexander was awarded the Image Award for community service by the Tulare Advance-Register and the Tulare County Alliance of African-American Women. Her outstanding service to the community was recognized by the City of Tulare, California, and she was nominated for "Woman of the Year" by the city's mayor. She has published articles in the Visalia Times-Delta newspaper for "The Writer's Group," and has served as a keynote speaker and lecturer for several community-based organizations. Although she has held numerous administrative and supervisory roles in the past, she currently chooses to work directly with students in the classroom. The coursework in her classes might appear challenging; however, maintaining a "stress-less" environment is one of her goals.
Julie Ashmore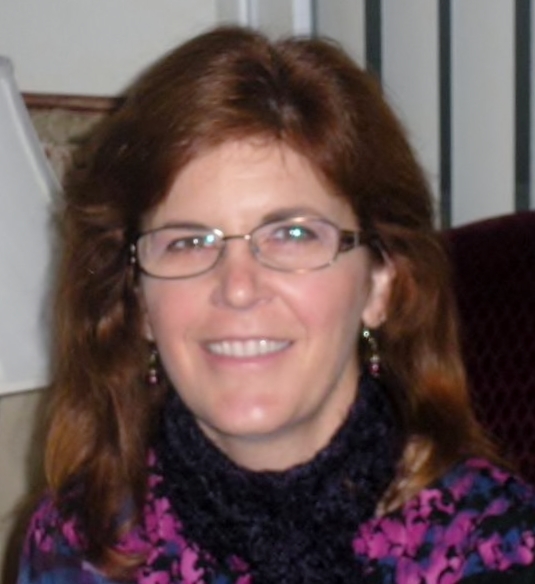 Adjunct Faculty
Education: BS Finance, CSUH; MA English, CSUEB
Non-academic Interests: hiking, piano playing, cooking, walking my dog
Email contact: jashmore@losmedanos.edu
Stacie Beers
Adjunct Faculty
Birthplace: Honolulu, HI
Came to LMC in 2017
Education: BA English Language and Discourse CSUEB; MA Composition and Creative Writing CSUEB
Non-Academic Interest: Being outdoors
Contact: Rm: CC2-293, Stomita@losmedanos.edu
Gabriella Boehme
Adjunct Faculty
Contact: gboehme@losmedanos.edu
Greg Brown
Adjunct Faculty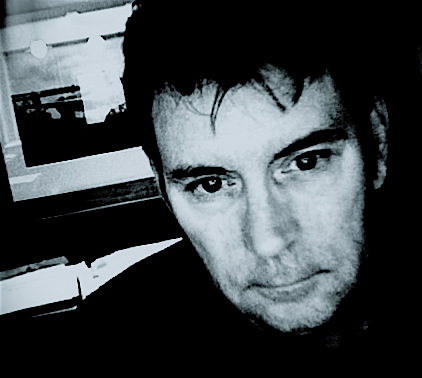 Contact: gbrown@losmedanos.edu
Greg grew up in Pittsburg and is a former LMC student, so he feels a particular kinship with the students who attend this campus. He believes English is unique among fields of study, since reading and writing skills are essential to the study of every other discipline. (He is pretty sure the same cannot be said for Boolean Algebra). He is an unrepentant dog lover, sometimes preferring them to humans, and he possesses the reverential love for music common to those with no ability to create it themselves. He does write poetry, and has been published here and there.
Jill Buettner
Faculty
Contact: jbuettner@losmedanos.edu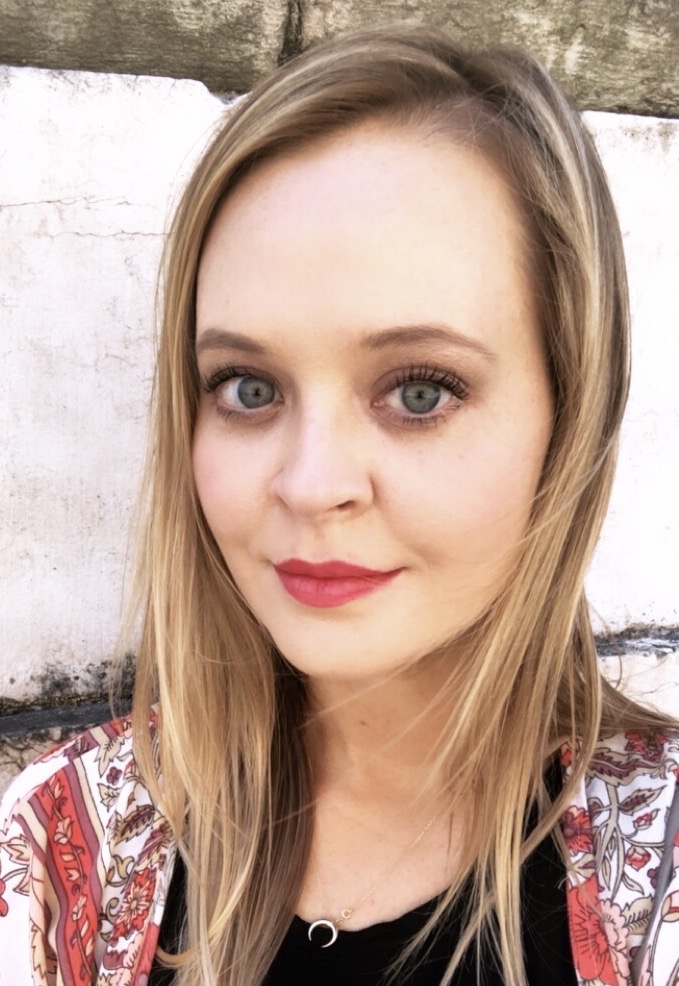 Jill Buettner grew up in California's Central Valley. A former ballet dancer, Jill danced professionally for several years. She has a BA in English from California State University, Fresno and an MA in Literature with a certificate in Teaching Composition from CSU Sacramento. She has been at LMC since 2014 and enjoys supporting students in developing their ideas through reading and writing. She is the faculty lead in the Center for Academic Support and coordinates professional development on campus. Children's Literature is her favorite course to teach. She loves drinking coffee, practicing yoga, watching tv, traveling, and, most of all, playing with her toddler.
Tess Caldwell
Faculty
Contact: tcaldwell@losmedanos.edu
Richard Cartwright
Adjunct Faculty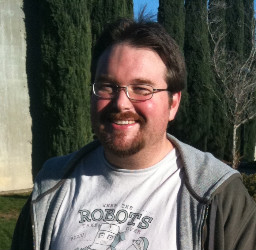 Contact: rcartwright@losmedanos.edu
Richard grew up in nearby Martinez and went to DVC from 1992-1995. From 1995-1998 he worked on a double Bachelor's Degree in History and English at Cal State East Bay. He stayed on at Cal State, working simultaneously as staff at the University (working with faculty on their online courses) and on his M.A. in Literature, graduating in 2002. In 2005 his dream came true and he got his first teaching opportunity at Chabot College, in Hayward, where he still teaches both online and on ground. He was hooked on teaching from that first moment in his first class. In 2008, he began teaching at LMC, where he predominantly teaches English 70 and English 90. Six years into his teaching career, he still can't believe how lucky he is to work with students on achieving their dreams. Richard's favorite part of teaching is helping students hone their critical thinking skills, whether it be in class discussion of reading assignments or in student papers. He prefers assigning books that educate students about the world around them, or about the struggles of others to make it in life. Richard is a geek. He loves Star Wars and Doctor Who. He has even gone so far as to attend two Star Wars conventions and one for Doctor Who. Make his day and tell him you know what a Sarlacc Pit is, or what a sonic screwdriver is, but only if you really do. He is working on several writing projects these days. One is a science fiction space opera. The other is a good old-fashioned sword and sorcery romp. It's his opinion that the iPod, iPhone, and PS3 are some of the greatest inventions of the past decade. He loves science and can't get enough of the Mythbusters. One of his main hobbies is finding new voices with new ideas through the miracles of New Media and Podcasting.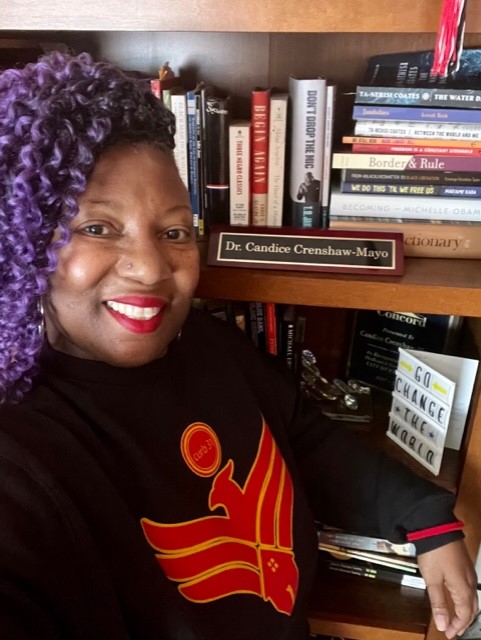 Candice A. Crenshaw-Mayo
Faculty
Birthplace: San Francisco, CA
Education: AA, Los Medanos College; BA, MA, Ed.D, California State University, East Bay
Non-Academic Interests: Traveling, reading, family gatherings, sports, fashion, and interior design
Contact: cmayo@losmedanos.edu
Candice is a proud graduate of LMC who discovered her passion for teaching when she returned to college as a 40 year old freshman with 6 children and a full-time job. Her purpose is to inspire and empower students to live their lives as their authentic selves and to find joy in all that they do.
Brandon Diaz
Adjunct Faculty
Contact: bdiaz@losmedanos.edu
Paul Duarte
Adjunct Faculty
Contact: pduarte@losmedanos.edu
Lisa Duran
Adjunct Faculty
Contact: lduran@losmedanos.edu
Enjoli Flynn
Adjunct Faculty
Contact: eflynn@losmedanos.edu
LD Green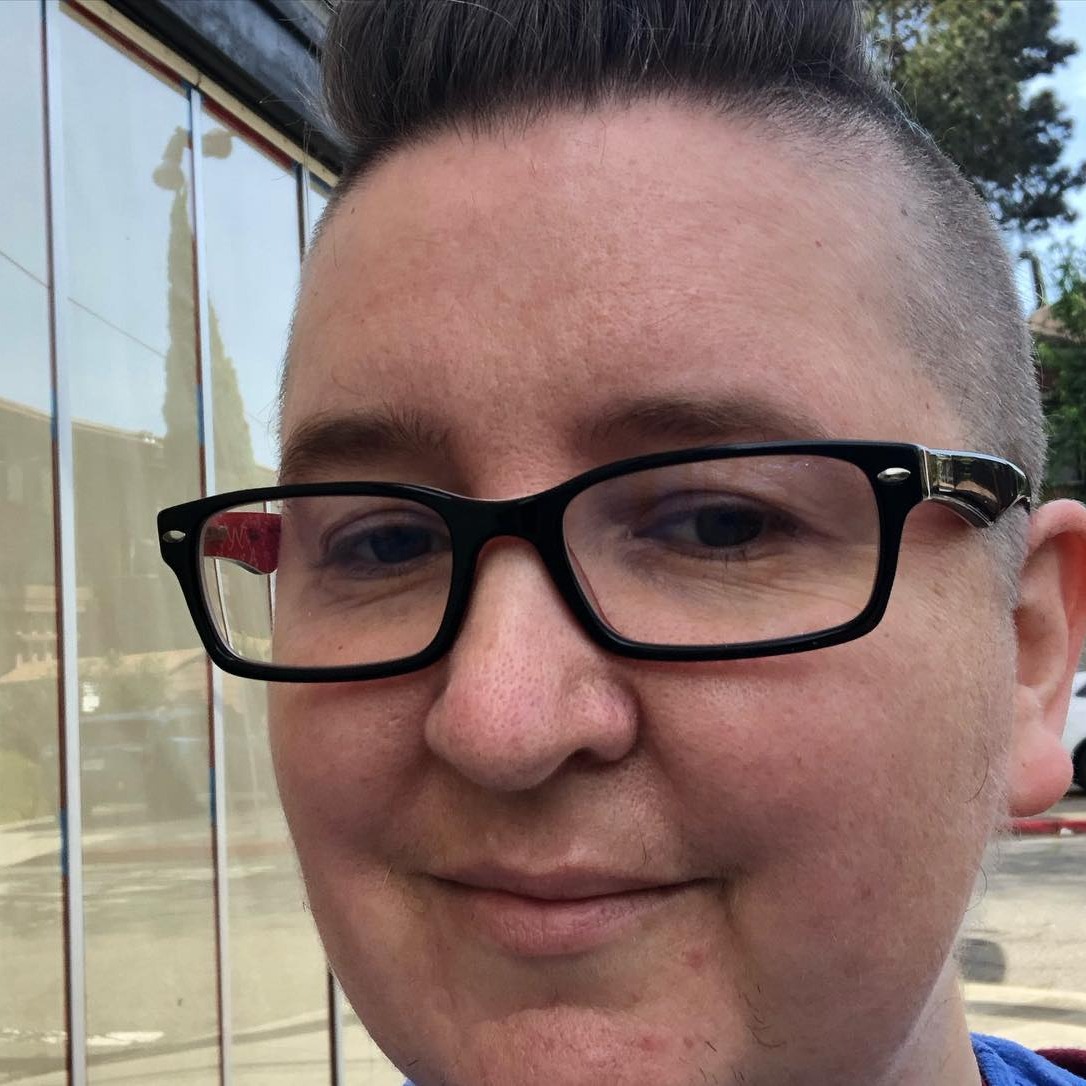 Faculty
Contact: ldgreen@losmedanos.edu
Pronouns: they/them/their
Birthplace: Edmonds, Washington
LD Green (they/them) is a non-binary writer, performer, college educator, and mental health advocate living in Richmond, California. They co-edited and contributed to the anthology We've Been Too Patient: Voices from Radical Mental Health, with Kelechi Ubozoh, published by North Atlantic Books in 2019. Their first solo book, Phoenix Song, was published by Nomadic Press in February 2022. Their work has been published on Salon, The Body is Not an Apology, Sinister Wisdom, PULP, Foglifter, sPARKLE + bLINK, on truth-out.org and elsewhere. They have featured at dozens of reading series, slams, showcases, and workshops in schools, colleges, and open mics locally and across the country. They were heavily involved in the national poetry slam scene for several years. As a playwright and writer/performer, they have had their work performed at multiple local and national theater festivals. They were runner-up for the Princess Grace Fellowship in Playwriting. LD received their BA from Vassar College and their MFA from Mills College in Creative Writing. They have received fellowships for their writing from Lambda Literary, Tin House, and Catwalk Artists' Colony. They are developing a portfolio of screenplays with their writing partner, Salaams, and attending Stowe Story Labs for screenwriters this summer. They are creating a graphic novel as part of their sabbatical project, which also will focus on increasing trans* inclusion for students in higher ed.
John Harper
Adjunct Faculty
Contact: jharper@losmedanos.edu
Joellen Hiltbrand
Faculty
Contact: jhiltbrand@losmedanos.edu
Jim Jackson
Adjunct Faculty
Contact: jjackson@losmedanos.edu
Ben Jameson
Adjunct Faculty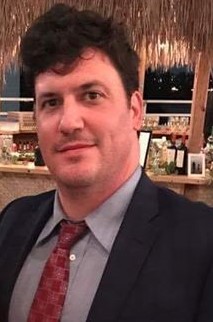 Contact: bjameson@losmedanos.edu
Ben is from and continues to live in the Bay Area although he has temporarily resided in cities around the world. Since 2012 he has worked for the Contra Costa Community College District and was even a student at DVC before transferring to San Francisco State. After earning his MFA from the University of San Francisco Ben became a professor at Los Medanos. He enjoys studying as well as reading and writing both fiction and poetry. In his class Ben likes to encourage discussions about various readings so he may take notes on opinions offered by students and demonstrate how to organize and develop those ideas during all stages of the writing process. Students in his class can expect to think critically about elements of writing in order to determine what makes a piece of writing "work".
Glenn Keyser
Adjunct Faculty
Contact: gkeyser@losmedanos.edu
Marci Lapriore
Faculty/English Department Chair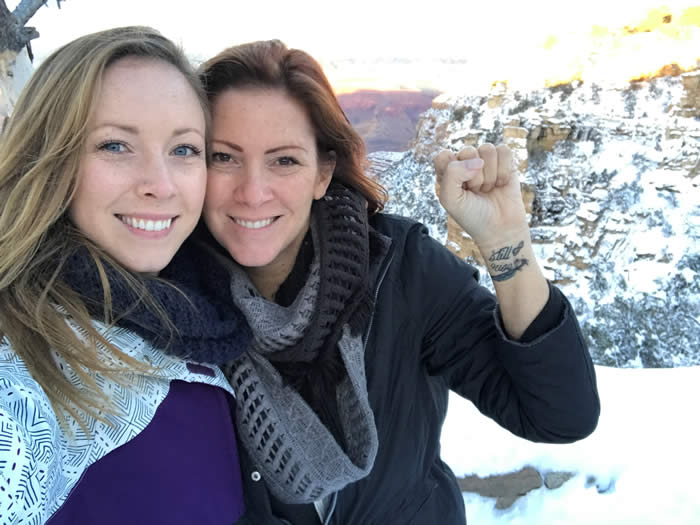 Contact: mlapriore@losmedanos.edu
Marci Lapriore was born in Canoga Park, CA and grew up in Long Beach. As a first generation college student, she attended community college before transferring to the University of Arizona to complete her Bachelor's degree in English with an emphasis in Renaissance Literature. She completed her Master's in English at California State University Hayward / East Bay with an emphasis in fiction writing and women's studies. She also has her teaching credentials in both English and Social Science. She has been teaching middle school since 2005, and community college as an adjunct since 2014. She is a mentor, teacher, and social activist who loves reading. She loves helping students find their voices in their writing and working with them to critically think their way through texts and through life.
Morgan Lynn
Faculty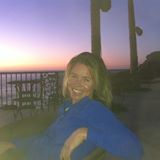 Birthplace: Minneapolis, MN
Education: B.A., Mount Holyoke College; M.ED, Boston University; M.A, San Francisco State University; Ph.D, University of Massachusetts, Amherst.
Non-Academic Interests: backpacking, skiing, surfing, and travel.
Contact: CC2-286; (925) 473-7866; mlynn@losmedanos.edu
Morgan has been teaching at LMC for 7 years, and she has previously taught at UMass, Amherst, SFSU, DVC, and SUNY Plattsburgh. She has lived on both coasts (but prefers the West!), and she also spent time working in Guatemala and El Salvador. In college and graduate school, she studied literature, language, and cultural studies, including Latin American and Latinx literature, women's and queer literature and rhetoric, and teaching and learning with multilingual students. She loves learning from her students and watching them achieve their goals and dreams. When she's not teaching, she's outdoors as much as possible, or attending music and dance events with friends.
Dabney Lyons
Adjunct Faculty
Contact: dlyons@losmedanos.edu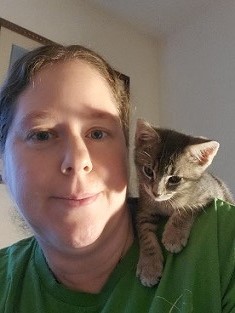 Dabney has been teaching at LMC and CSU East Bay (where she got her BA and MA in English Literature) since 2001. She believes that writing is a process, and as such, it's never really done--it's just due. She tries to assign work that will help students to understand more about themselves, each other, and how we relate to the world around us, and she loves grammar--especially the serial comma. (Can you spot the serial comma in this bio?) Don't worry, though! If you're going to learn grammar, she believes it should be as fun and painless as possible. And finally, Dabney enjoys baking and trying out new recipes. Students, she says, make great taste-testers.
Stacey Miller
Faculty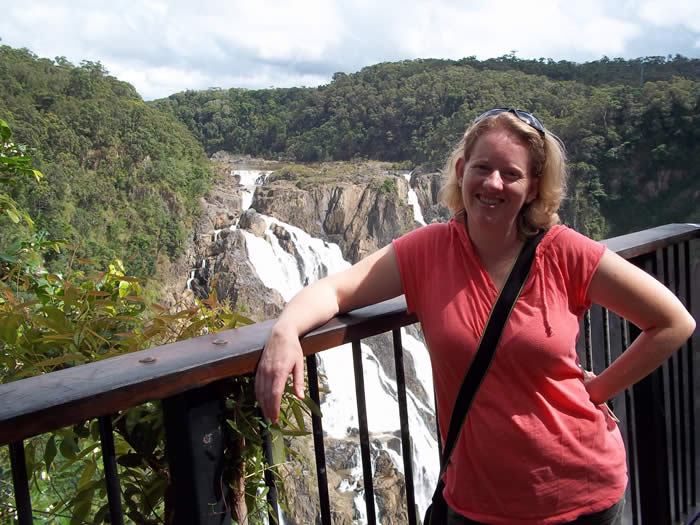 Education: BA in English, Colorado State University; Secondary Teaching Credential in English, CSU East Bay; MA in English, National University
Contact: CC2-239 or smiller@losmedanos.edu
Stacey's mom said she always knew Stacey would be a teacher. Stacey earned a BA in English from Colorado State and her teaching credential from CSU East Bay. She taught high school for eight years where she developed and taught her favorite class: "Literature and Dynamics of Social Justice." She and her husband began their family and lived in Guatemala for eight months. A year later with three children under the age of three, Stacey earned her Master's in English and began teaching both students and teachers online. Here at LMC, Stacey co-coordinates the Puente program and teaches a variety of English courses. She is an avid reader and believes that everything comes back to reading. Want a book recommendation? Come by anytime the office light is on.
Caitlin Mitchell
Faculty
Education: BA in English and Theology/Religious Studies from Saint Mary's College of California; MA in English Literature from Mills College in Oakland
Non-Academic Interest: Sports (Go Warriors and A's!)
Contact: CC2-238 or cmitchell@losmedanos.edu
Caitlin Mitchell grew up in Sonoma County's wine country. She moved to the east bay to attend Saint Mary's College, where she studied English and Theology/Religious Studies. After graduating as a double-major, Caitlin attended Mills College, in Oakland, where she earned an M.A. in English Literature. In addition to teaching at Los Medanos, Caitlin has taught at Diablo Valley College-San Ramon Campus. When she is not teaching, Caitlin enjoys rooting for bay area sports teams, including the Warriors, A's, and Niners.
April Nogarr
Faculty
Contact: anogarr@losmedanos.edu
George Olgin
Faculty
Contact: Office CC2-288, (925) 473-7860, or golgin@losmedanos.edu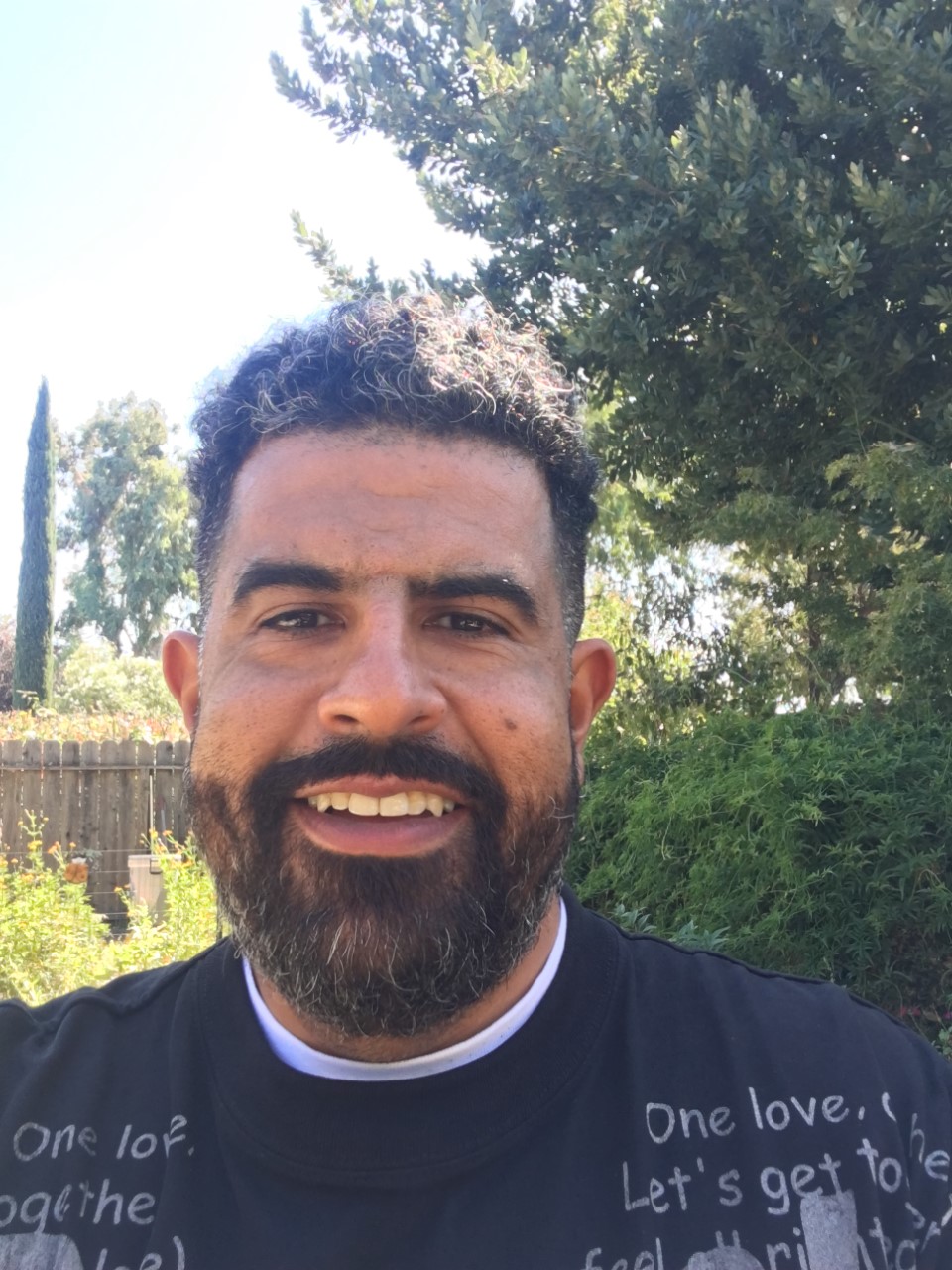 George is a former California community college student. During his academic journey, he worked as an English tutor, an embedded tutor for Umoja and Puente programs, and served as a classified professional in a college writing center. George holds a Bachelor's Degree in History and a Master's Degree in English with an emphasis on rhetoric and the teaching of writing. Growing up in San Francisco and migrating to Solano County, George loves everything Bay Area—the people, weather, landscapes, and vibe. When away from classes, you can find George relaxing at a beach along the Sonoma Coast, hanging out in San Francisco, and enjoying friends and family as they cheer on the SF Giants, 49ers, and Warriors! However, George can also be found in his backyard garden that he loves almost as much as teaching
Anthony Scoggins
Adjunct Faculty/Puente Co-Coordinator
Contact: ascoggins@losmedanos.edu
Anthony has taught in the Bay Area for the past seven years, and he has loved connecting with students from all walks of life. Since growing up in a richly diverse area of South Sacramento and dealing with the challenges that a first-generation college student has, he has also worked hard to have the right education and experience to be the most useful to his students. Anthony has received a Master's Degree in Comparative & World Literature and a Certificate in the Writing of Composition from San Francisco State University, a TESOL Certificate from UC Berkeley Extension, and several certifications in programs such as appreciative advising, online teaching, and ACUE effective teaching strategies. Furthermore, he has been working at several community colleges, working diligently in all levels of English and ESL, from accelerated courses and grammar to 100/100S and critical thinking courses. As a result of all these factors, his curriculum mirrors his personal research, identity, and work experience so that he currently teaches themes of borders and borderlands, individual, cultural, and online identities, microaggressions, and issues of equity and social injustice. He applies all his experience, empathy, and education to support all students and adapt to modern times.
Adrianna Simone
Adjunct Faculty-English & Social Justice Studies
Birthplace: Roseville, CA
Education: BA in English with a Creative Writing emphasis, BA in History with a Latin American emphasis, Minor in Women and Gender Studies, Dominican University; MA in English, Humboldt State University; MA and Ph.D. in Chicana and Chicano Studies with a Feminist Studies Doctoral emphasis, University of California, Santa Barbara
Non-Academic Interest: Reading and hiking
Contact: CC2-293 or asimone@losmedanos.edu
As a young child, Adrianna suffered from a debilitating speech impediment that made it difficult for her to communicate verbally. Compensating for her lack of voice, Adrianna expressed her ideas through writing. By 7th grade, she decided that she wanted to earn a Ph.D. to research and teach. Her research centers on decolonial 20th and 21st century literature and theory development, with a recent focus on Oxnard, California author Michele Serros. She argues that decolonial storytelling is a subversive narrative structure that allows for authors to genre bend within a single, comprehensive text. When she is not teaching or research, Adrianna enjoys spending time with her family, reading books, and hiking with Cub Scout Pack 317. She is the proud mother of Elianna Juanita Simone.
Alex Sterling
Faculty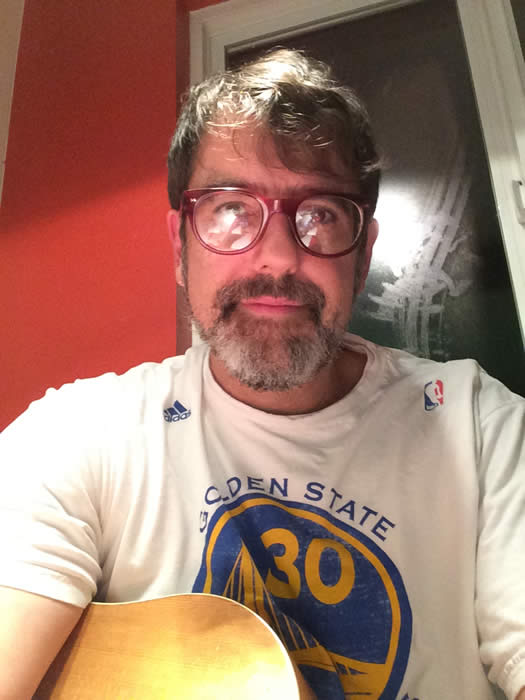 Contact: asterling@losmedanos.edu
Alex grew up in the suburbs of Boston, Massachusetts, and got his B.A. in philosophy and religious studies at Macalester College in St. Paul, Minnesota. Alex has an M.A. in philosophy from Purdue University and an M.A. in English from Cal State East Bay. In the '90s Alex moved to California, become an indie rock songwriter, and joined the ranks of rock musicians with bad jobs. (Alex leads a rock band called Desoto Reds.) At age 30 Alex began his teaching career with three years at Portola Middle School in El Cerrito and two at Hayward High School, where he taught in the Puente Program, before starting to teach college English. Alex became a full-time member of the LMC English department in 2006. He currently teaches English 100, English 221, and Philosophy 122. Alex lives in Albany with his wife, Julianne, and teenage son, Adlai. Their older child, Jasper, is a student at the University of Oregon. Alex likes to read even more than he likes to watch the Warriors.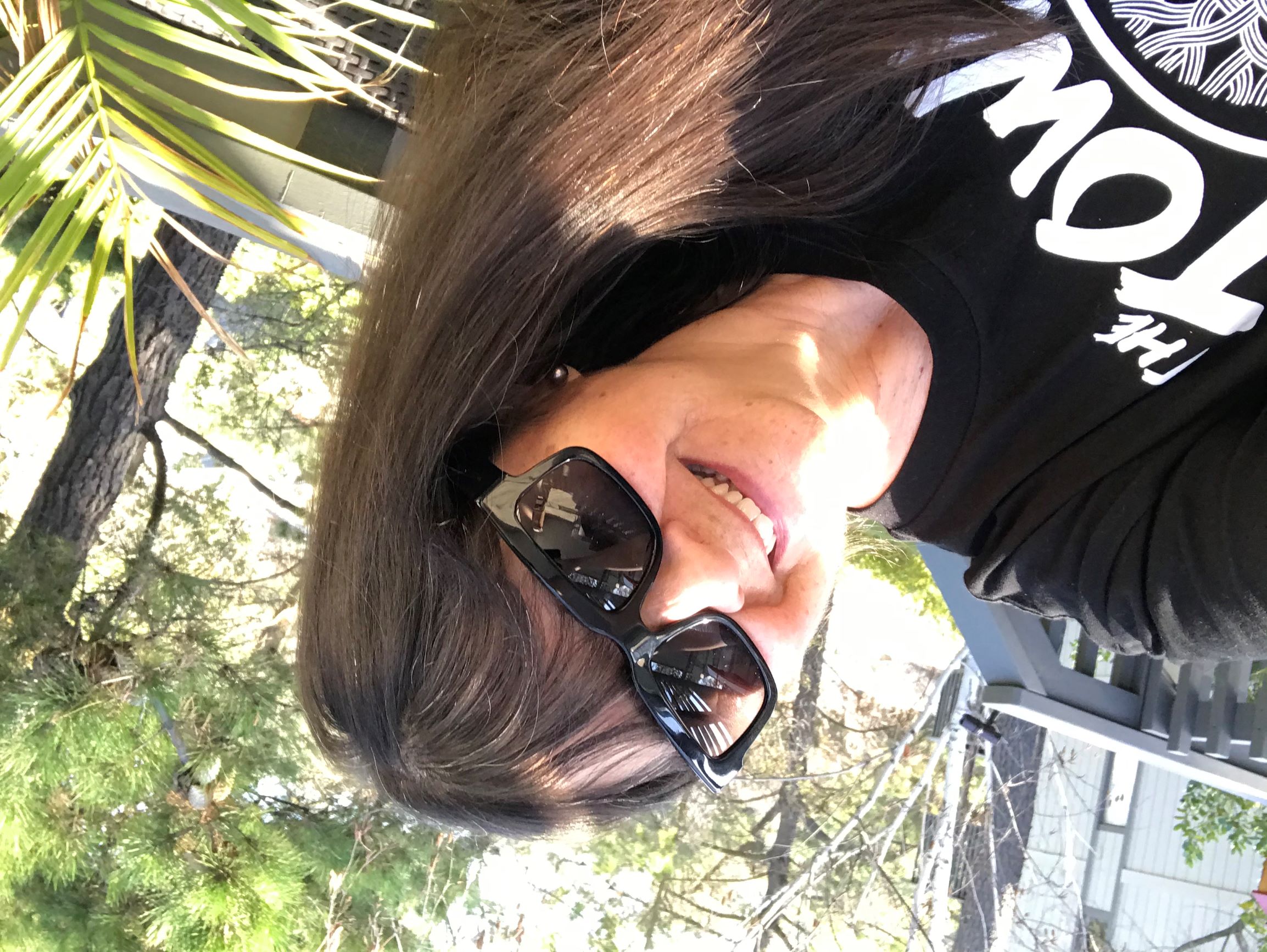 Monica Tapiarene
Adjunct Instructor
Birthplace: Lima. Perú
Came to LMC: 2010
Education: A.A. Liberal Arts, DVC; B.A. British and American Literature; M.A. TESOL, CSU East Bay.
Non-Academic Interests: Poetry, Painting, Drawing, Swimming, Hiking.
Contact: mtapiarene@losmedanos.edu
Monica taught English at Napa Valley College from 2005 to 2015 where she also coached emerging student writers and mentored bilingual young poets. She also taught Spanish at NVC from 2013 to 2015. Mónica has been teaching ESL and English at LMC since 2010. She loves nurturing and guiding LMC students. She utilizes her experience as the only non-native speaker of English, immersed in mainstream university classes, majoring in English literature maintaining a 3.89 GPA while working full-time, to inspire, motivate, and teach students the academic skills they need to succeed in reading and writing classes. When Mónica is not writing poetry or reading under her favorite tree, she is swimming, hiking, drawing or painting. She has won several poetry contests. Mónica also teaches Spanish, French, and German at The Lafayette Academy in Lafayette.
Sara Toruno-Conley
Faculty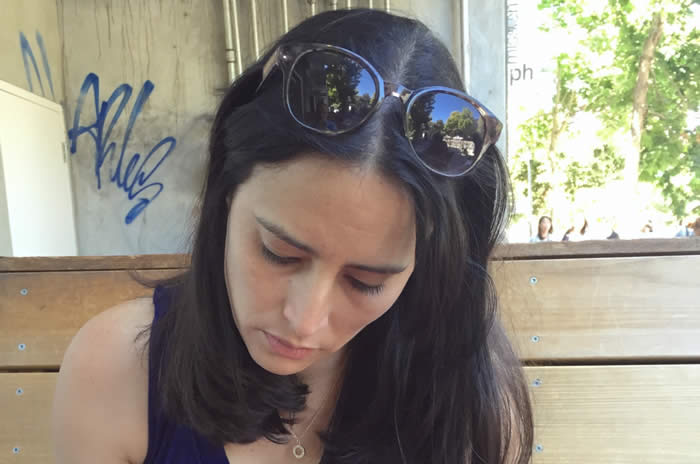 Birthplace: Fontana, CA
Came to LMC in 2007
Education: MFA in Creative Writing; BA in Literature and Writing
Non-Academic Interests: Non-Academic Interests: Reading, writing, true-crime podcasts (guilty pleasure), and family
Contact: Rm: CC2-284, (925) 473-7865, storunoconley@losmedanos.edu
Sara Toruno-Conley has been teaching at Los Medanos College since 2007. She grew up in the high desert of southern California and now lives in Richmond with her husband, son, and little Chihuahua, Ziva. Sara has a chapbook of poems published, The Dementia of Language, and her poems have appeared in literary journals such as Forge, Contraposition, The Café Review, Eclectica, Ginosko, Temenos, and Monday Night.
Nicole Warlich
Adjunct Faculty
Contact: nwarlich@losmedanos.edu
Nicole's first word was "book". She's enjoyed reading and writing since she can remember and was often found writing stories rather than doing her homework as a child. Nicole is a former community college student and attended Diablo Valley College before transferring to Cal State, East Bay. She earned her Bachelor's degree in English with a focus on creative writing and her Master's degree in English with a focus on 20th Century American literature and creative writing from CSUEB. She began teaching at CSUEB, but now focuses on teaching at community colleges, teaching English at several community colleges in the Bay Area. When she's not teaching, she enjoying hiking, tending to her succulent garden, reading, and spending time with her husband their two adorable cats.
Scott Warfe
Faculty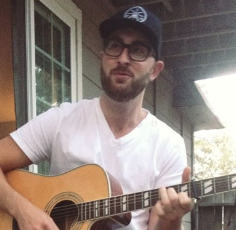 Contact: swarfe@losmedanos.edu
Like you, Scott was once a community college student. In fact, on his way to earning an MA in English from CSU-Fullerton, Scott accumulated units from four different colleges. This trend continued in his teaching career, as he's taught at nine different colleges before settling into Los Medanos as a tenure-track assistant professor. Teaching is not Scott's only talent. He's been known to participate in karaoke, his performances of which have been described by observers as "not bad" and "better than I thought." He also enjoys playing guitar, so long as he's not asked to venture beyond the key of G major. He writes and reads, as well, but his greatest joy comes from spending time with friends and family. Scott's been described as a "Hipster," which is undoubtedly true, and "chill," something he's lukewarm about. In 2011, he was told he possesses "swag," a compliment he not only got in writing, but also got authenticated by a California Notary Public.
Michael Yeong
Faculty
Contact: myeong@losmedanos.edu
Yongmin Zhu
Faculty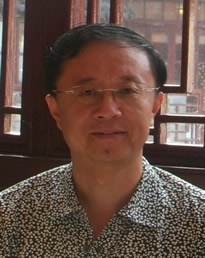 Contact: yzhu@losmedanos.edu
With a Bachelor's Degree in English Language and Literature, a Master's Degree in Linguistics and a Doctor's Degree in Education, Professor Zhu has been teaching at Los Medanos College since 1991. He has also taught at other institutions such as University of Utah, University of California, Berkeley Extension, California State University, East Bay, and Saint Mary's College. He has served as doctoral dissertation committee chair and committee member for Walden University, University of Phoenix and Saint Mary's College. Believing that education is the foundation of a nation and a springboard to personal success, Professor Zhu loves teaching and enjoys every minute of it. He argues that language used by a person is a self-projected image of one's self. His favorite pastime is learning different languages. Besides teaching and learning languages, Dr. Zhu is active in outdoor sports such as jogging and hiking. He is also a music lover who plays a few musical instruments. If you wonder why the plural form of "mouse" is "mice", but the plural form of "house" is not "hice", take his English classes for the answers.