Partial list of English faculty
(* = full time faculty)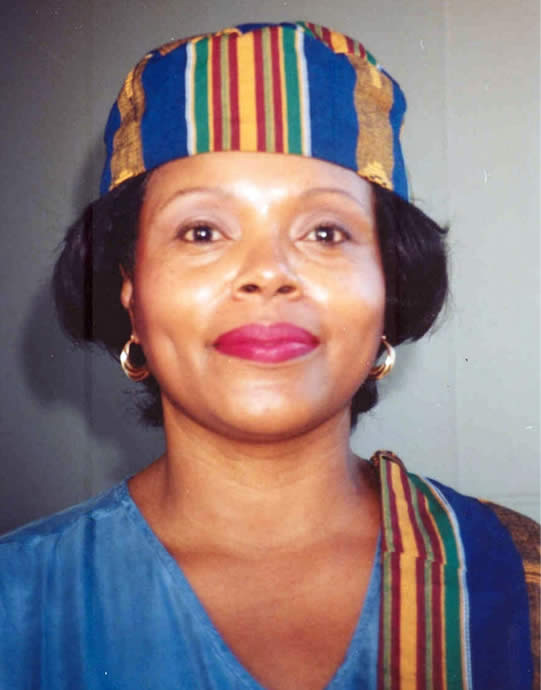 Juanita Alexander: Dr. Alexander has taught in the Contra Costa Community College District, specifically at Los Medanos College, for over 10 years as an adjunct professor. Her Specialist and Doctoral Degrees were earned at The University of Michigan in Educational Administration and Supervision. She has served on many public and private organizations' Boards of Directors and as Chairperson of The United Way's Review and Allocation Committee. At LMC, she serves as a new member of the District Enrollment Committee. In 1997, Dr. Alexander was awarded the Image Award for community service by the Tulare Advance-Register and the Tulare County Alliance of African-American Women. Her outstanding service to the community was recognized by the City of Tulare, California, and she was nominated for "Woman of the Year" by the city's mayor. She has published articles in the Visalia Times-Delta newspaper for "The Writer's Group," and has served as a keynote speaker and lecturer for several community-based organizations. Although she has held numerous administrative and supervisory roles in the past, she currently chooses to work directly with students in the classroom. The coursework in her classes might appear challenging; however, maintaining a "stress-less" environment is one of her goals.
---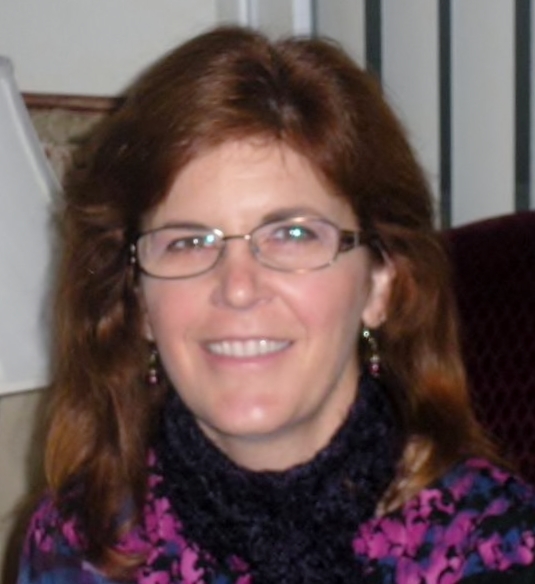 Julie Ashmore: Julie was born and raised on the East Coast and has lived in Ohio, Maryland, New Jersey, and North Carolina. She came to Concord, California with her family as a sophomore in high school. After attending Ygnacio Valley High School, she earned a B.S. in Business-Finance at Cal State East Bay and then worked in the wholesale division of Bank of America for nine years before deciding to return to school for an M.A. in English. She has enjoyed teaching at LMC for the past eight years and really enjoys seeing students excel. She ranks her most important commitments as her family, friends, and her volunteer church work. Her favorite pastimes include reading, watching movies, cooking, and jogging. One day she would like to run a half marathon.
---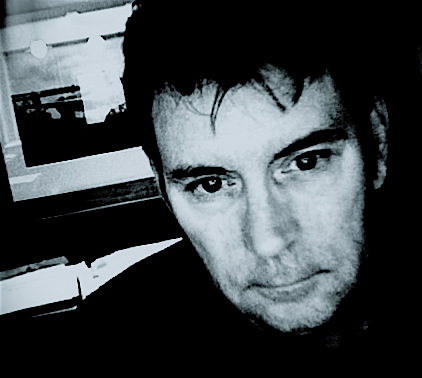 Gregory Brown: Greg grew up in Pittsburg and is a former LMC student, so he feels a particular kinship with the students who attend this campus. He believes English is unique among fields of study, since reading and writing skills are essential to the study of every other discipline. (He is pretty sure the same cannot be said for Boolean Algebra). He is an unrepentant dog lover, sometimes preferring them to humans, and he possesses the reverential love for music common to those with no ability to create it themselves. He does write poetry, and has been published here and there.
---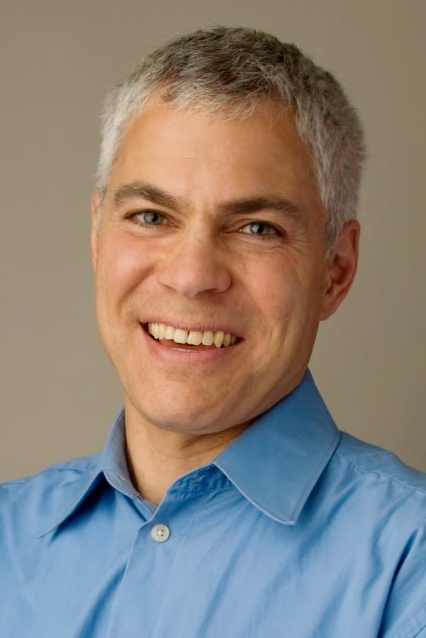 Steve Budd: Steve has been teaching for close to ten years now, mainly at the college level. He's from the Boston area and has taught writing classes at Boston University, M.I.T., Suffolk University, Bentley College, Choate-Rosemary Hall, and DeVry, among others. Steve also works as a Writing Consultant in the Core. He got his B.A. in Psychology-Sociology at Wesleyan University and an M.A. in Creative Writing at Boston University. Steve has worked as a writer, editor, copywriter, and proofreader for a number of companies, journals, and publications, including Fidelity and the Robb Report. During the first dot-com boom, he wrote and edited e-newsletters, product descriptions, press releases and marketing materials for a company that no longer exists, Zooba.com. Outside of class he performs in Bay Area theater and independent films. He's done lots of work in commercials and corporate videos for companies like Adobe, Yahoo!, Sun Microsystems, and Phillips Van Heusen. He's also traveled a fair amount over the years, including visits to Europe, Israel, Egypt, China, Bali, Costa Rica, and Mexico. He looks forward to seeing you in class or in the Core and helping you say what you want to say in the best possible way.
---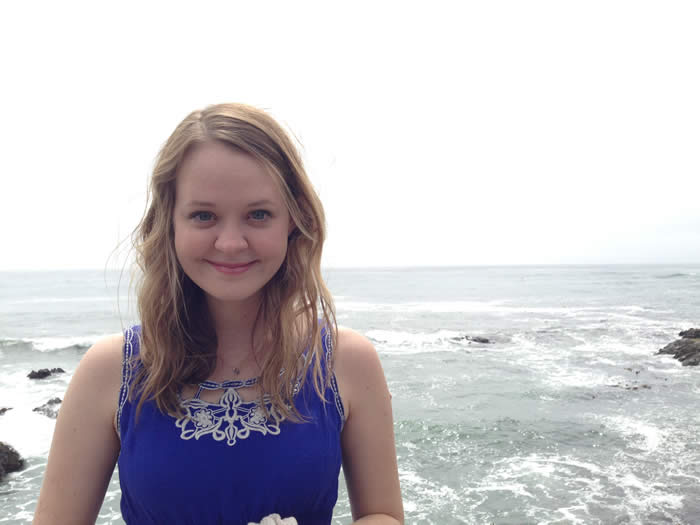 *Jill Buettner: Jill Buettner grew up in California's Central Valley. A former ballet dancer, Jill danced professionally for several years. Jill has a BA in English from California State University, Fresno and an MA in Literature with a certificate in Teaching Composition from CSU Sacramento. Before joining the English Department at LMC, Jill taught at Sac State, Diablo Valley College, Solano Community College, and West Valley College. Jill is an enthusiastic and dedicated teacher, and she enjoys sharing her love of reading and writing with students and supporting them in achieving their goals. Her interests include developmental education, writing center pedagogy, women's/gender studies, and 19th-century American literature. Jill also enjoys cooking, traveling, practicing yoga, and binge-watching her favorite television shows.
---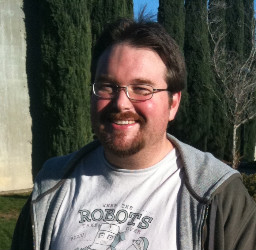 Richard Cartwright: Richard grew up in nearby Martinez and went to DVC from 1992-1995. From 1995-1998 he worked on a double Bachelor's Degree in History and English at Cal State East Bay. He stayed on at Cal State, working simultaneously as staff at the University (working with faculty on their online courses) and on his M.A. in Literature, graduating in 2002. In 2005 his dream came true and he got his first teaching opportunity at Chabot College, in Hayward, where he still teaches both online and on ground. He was hooked on teaching from that first moment in his first class. In 2008, he began teaching at LMC, where he predominantly teaches English 70 and English 90. Six years into his teaching career, he still can't believe how lucky he is to work with students on achieving their dreams. Richard's favorite part of teaching is helping students hone their critical thinking skills, whether it be in class discussion of reading assignments or in student papers. He prefers assigning books that educate students about the world around them, or about the struggles of others to make it in life. Richard is a geek. He loves Star Wars and Doctor Who. He has even gone so far as to attend two Star Wars conventions and one for Doctor Who. Make his day and tell him you know what a Sarlacc Pit is, or what a sonic screwdriver is, but only if you really do. He is working on several writing projects these days. One is a science fiction space opera. The other is a good old-fashioned sword and sorcery romp. It's his opinion that the iPod, iPhone, and PS3 are some of the greatest inventions of the past decade. He loves science and can't get enough of the Mythbusters. One of his main hobbies is finding new voices with new ideas through the miracles of New Media and Podcasting.
---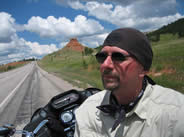 Lew Disbrow: Lew is passionate about empowering students as writers, readers, and critical thinkers. Mr. Disbrow holds a B.A. in English as well as M.S. in Education and Literature, both from Cal State East Bay. For over 40 years, he served Central and East County learners in the Antioch Antioch Unified School District as well as at Los Medanos College and Diablo Valley College. When not in the classroom, Mr. Disbrow divides his time between his family, friends, home projects, automotive restoration, music, reading, and travel.
---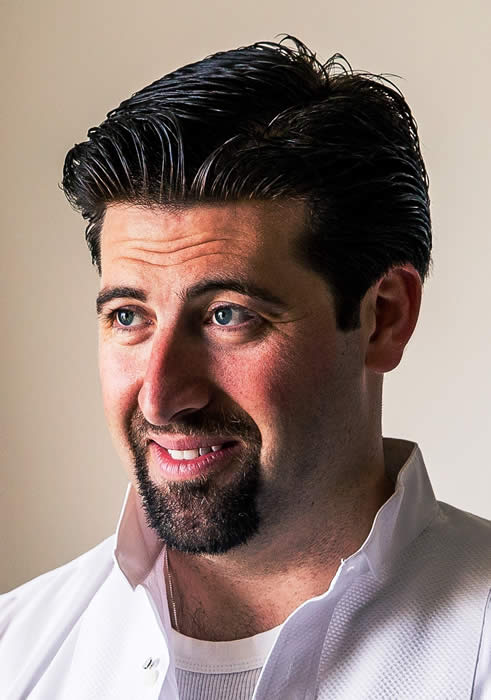 Marc Evans: Marc was born and raised in the North Bay and attended Marin Catholic High School. Leaving the comforts of California, he completed his undergraduate degree from Boston College (and continues to bleed Maroon and Gold). He briefly returned to the Bay Area for his MBA from Golden Gate University, only to go back to the east coast to get his PhD in English Literature. Before the ink had even dried on his diploma, Marc moved back to Marin where he now lives with his wife, Iwona, and son, Desmond. His most recent conference presentation outlined and examined the thematic connections between Medieval romance and hardboiled detective fiction. Despite his study of literature, Marc thoroughly enjoys teaching composition and views it as a foundational course for all academic paths. Marc can be distracted (far too easily) by conversations about film and television and admits he watches too much of both! Although his college career is behind him, he still enjoys playing volleyball and skiing in Tahoe when time allows.
---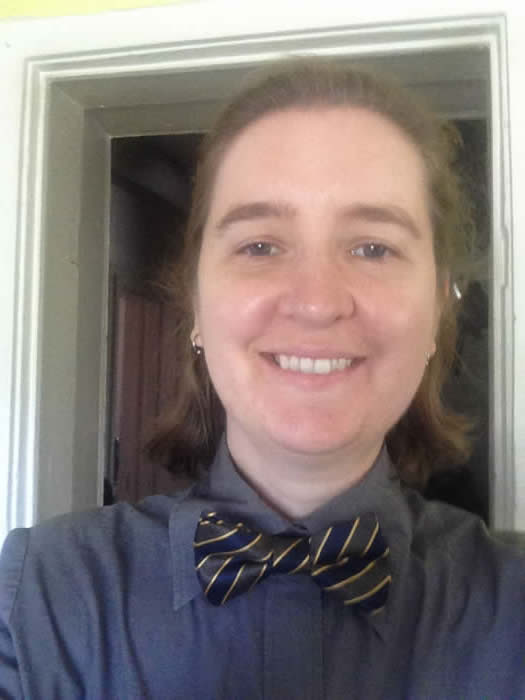 *Liz Green: Liz has taught at several colleges in the Bay Area: Diablo Valley College, Merritt College, De Anza College, and the San Francisco Art Institute. She received her MFA in Creative Writing at Mills College in Oakland, California and her BA in American Culture from Vassar College in Poughkeepsie, New York. In addition to being a community college educator, she is a writer and performer. As a performance poet, she has featured at slams, special showcases and workshops in middle schools, high schools, colleges and open mics across the country. She was on two national slam teams: San Francisco in 2004 and Berkeley in 2005. As a playwright and writer/performer, she has had her work produced at multiple local and national theater festivals. She was a 2010 Lambda Literary Foundation Emerging Voices Fellow in Fiction. She attended the Tin House Writers' Workshop in 2012 and was a Catwalk Artist in Residence in 2013. She writes for the fourth wave feminist website The Body is Not an Apology and is an active member of Liminal: A Feminist and Womanist Writing Space in Oakland. She performs her work regularly, and has published in several journals and anthologies. She is nearing completion of her LGBT Young Adult Science Fiction novel.
---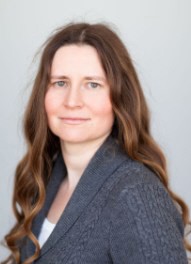 Jennifer Handy: Jennifer Handy has a Ph.D. in English from the University of Tulsa. She currently teaches at LMC and Columbia College – Coast Guard Island campus. Her academic publications have appeared in the journals World Literature Today, Style, and TETYC. Additional publications include reference material for the Modernist Journals Project and online ESL curriculum for Cengage Learning. Jennifer is also interested in nutrition and natural health. She writes frequently for the quarterly journal of the Price-Pottenger Nutrition Foundation, and she blogs occasionally at Natural News. She makes all her food from scratch and particularly enjoys making pizza with freshly milled whole grains and homemade natural yeast. When she is not in the kitchen or grading papers, you will most likely find her reading aloud with her husband or gardening with the help (or hindrance) of her cat, Gergiev II.
---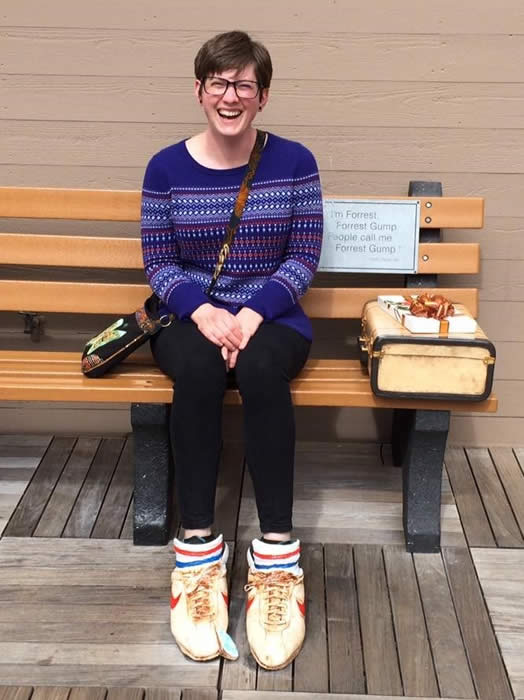 Ashley Knowlton: Ashley Knowlton received her AA in English from Fullerton College in Southern California. She then transferred to California State University, Fullerton, to finish her undergraduate degree, receiving a BA in Comparative Literature. While studying at both campuses, she became a reading and writing tutor, loved it, and decided to pursue a career in postsecondary education. This lead her to the graduate program at San Francisco State University (SFSU) to study English Composition. At SFSU, Ashley obtained an MA in English Composition and a certificate in teaching postsecondary reading. After graduating, she remained at SFSU and has taught first-year and second-year English composition there for the past few years. Ashley is still fairly new at Los Medanos College (LMC), where she teaches accelerated reading and writing, as well as college composition. Her classes generally focus on themes and topics that explore aspects of cultural identity, social tensions, mass incarceration, and our criminal justice system. Outside of the classroom, Ashley spends most of her time at home binge-watching various shows on Netflix with her husband (who also teaches English at LMC), son, and two old cats.
---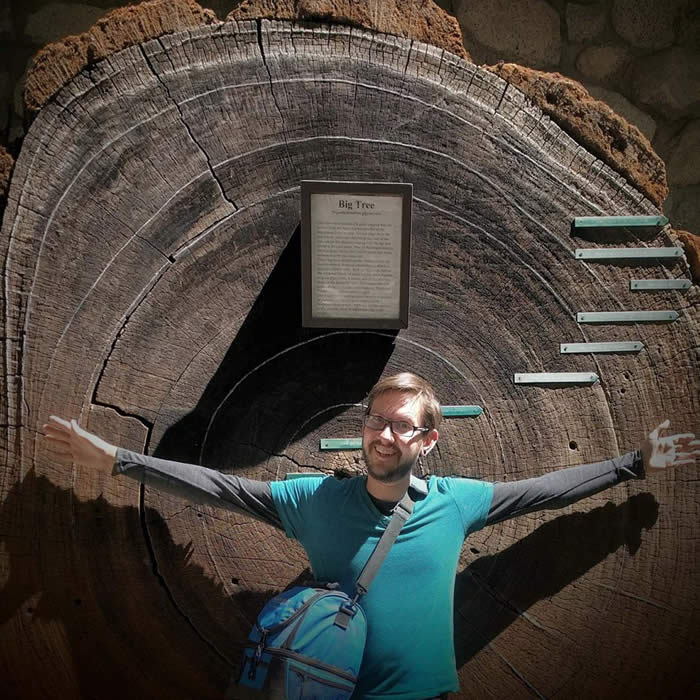 Zach Knowlton: Zach Knowlton attended community college at Santa Rosa Junior College before transferring to UC Santa Cruz to get his BA in Modern Literary Studies. After a short gap, Zach attended graduate school at San Francisco State University, where he earned his MA in English Composition, as well as a certificate in teaching post-secondary reading. He started teaching at San Francisco State while still in graduate school, and continues to teach English courses there each semester. Zach started teaching at Los Medanos College in the fall of 2016, and has taught both English 95 and English 100 courses. His courses generally focus on identity and personal growth, though he approaches those conversations differently each semester. In his spare time, Zach loves playing horror videogames and watching his wife (another LMC English instructor) scream every time something pops out from behind a corner. Additionally, Zach is making an effort to eat healthily, though if he had his way, he'd have a plate of pizza rolls every weekend.
---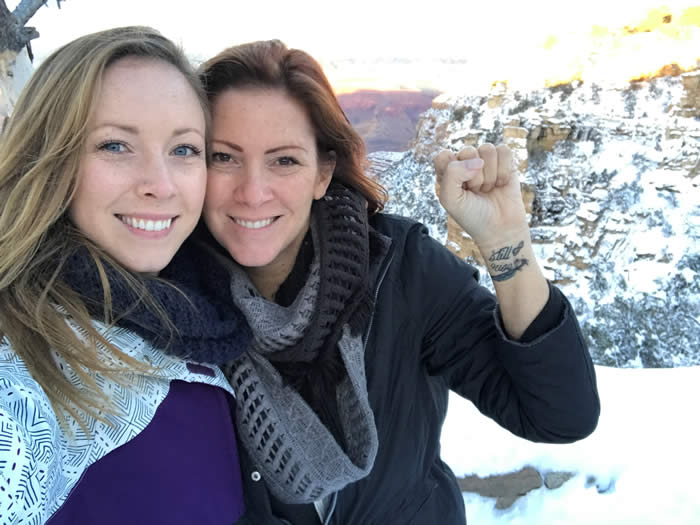 Marci Lapriore: Marci Lapriore was born in Canoga Park, CA and grew up in Long Beach. As a first generation college student, she attended community college before transferring to the University of Arizona to complete her Bachelor's degree in English with an emphasis in Renaissance Literature. She completed her Master's in English at California State University Hayward / East Bay with an emphasis in fiction writing and women's studies. She also has her teaching credentials in both English and Social Science. She has been teaching middle school since 2005, and community college as an adjunct since 2014. She is a mentor, teacher, and social activist who loves reading. She loves helping students find their voices in their writing and working with them to critically think their way through texts and through life.
---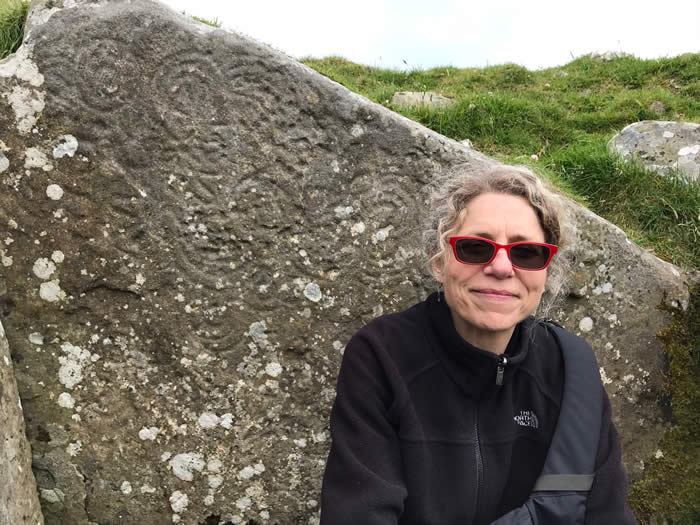 *JoAnn Siino Hobbs: JoAnn was born and raised in Pittsburg, and was in LMC's first class in1974. After two years, she transferred to CSU, Chico to major in English and get a teaching credential. After graduation, she joined the Peace Corps and worked in Kenya for two years teaching English at a boys' boarding school.When she left Kenya, she traveled through India, Nepal, Thailand, Hong Kong and China. She returned to school in 1984 to get her MA degree in English Composition from San Francisco State. She worked for eleven years at Antioch High School and has been teaching full time at LMC since 1996. A teaching highlight was in 2013 when she participated in the CCCC District's Study Abroad program and taught Shakespeare, English Literature and Dramatic Literature in London for the fall semester. It was a "dream come true"! She has been married to Dave Hobbs since 1986 and their two sons live in Florida. Her family loves traveling, swimming, hiking, watching sports, eating local foods and going to the beach.
---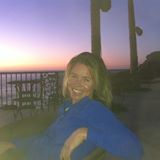 *Morgan Lynn: Morgan Lynn lives in Oakland, and has been teaching at LMC, DVC, CCC, and San Francisco State for over 10 years. She got her B.A in English and Latin American Literature at Mount Holyoke College, her M.ED in Literacy and Language Studies at Boston University, her M.A. in Comparative Literature from San Francisco State, and is finishing her Ph.D in Composition and Rhetoric from the University of Massachusetts, Amherst, where she also taught in the Writing Program. In addition to her love for teaching, she is passionate being outdoors: backpacking, skiing, surfing, climbing, and hiking her way around the West.
---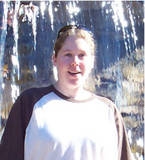 Dabney Lyons: A Bay Area native, Dabney has been teaching Composition at LMC for just over nine years and is back in school to get a degree in literature, so she knows how her students feel. She also believes that writing is a process, and as such, it's never really done -- it's just due. She tries to assign work that will help students to understand more about themselves, each other, and how we relate to the world around us, and she loves grammar -- especially the serial comma. (Can you spot the serial comma in this bio?) But don't worry! If you're going to learn grammar, she believes it should be as fun and painless as possible. And finally, Dabney enjoys baking and trying out new recipes. Students, she says, make great taste-testers.
---
*Jeff Matthews: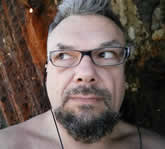 Jeff Matthews has been teaching full-time at Los Medanos College since 1992, after earning his B.A. and M.A. degrees in English Composition from San Francisco State University. Jeff subsequently earned graduate certificates in Lesbian, Gay, Bisexual, and Transgender (LGBT) Studies, Online Teaching and Learning, and the Teaching of Reading. Born and raised in Los Angeles, Jeff has traveled the world extensively, seeking out and riding nearly every roller-coaster on the planet. When he's not at LMC or reading his students' essays at home, Jeff can usually be found in a theatre, cinema, library, museum, bookstore, or on one of California's excellent nude beaches, to name just a few of his favorite places to spend his leisure time. He also writes, produces, performs and records techno-country ambient-punk music under the pseudonym "ghetto girl." You can listen to some of his tunes by clicking here. Jeff resides in Richmond with his husband of 27 years, Christian, and their two cats, Gazuni and Sluggo. Jeff is the faculty advisor for ALLIES, LMC's LGBT Alliance, and is the coordinator of Q*Spot: LMC's LGBT Center, which works to ensure that all people in the LMC community are valued and served with dignity and respect, regardless of sexual orientation or gender identity. Jeff is also the founder of LMC Freethinkers, a group that encourages freethinking, secularism, and rationality in all public affairs. Jeff's classes are based on the idea that the personal is political, and focus on the bulls-eye in the Venn diagram where sex, politics and religion intersect in American Society. Students emerge from Jeff's classes as capable, confident readers, critical thinkers, and writers, prepared to more fully participate in America's pluralistic culture.
---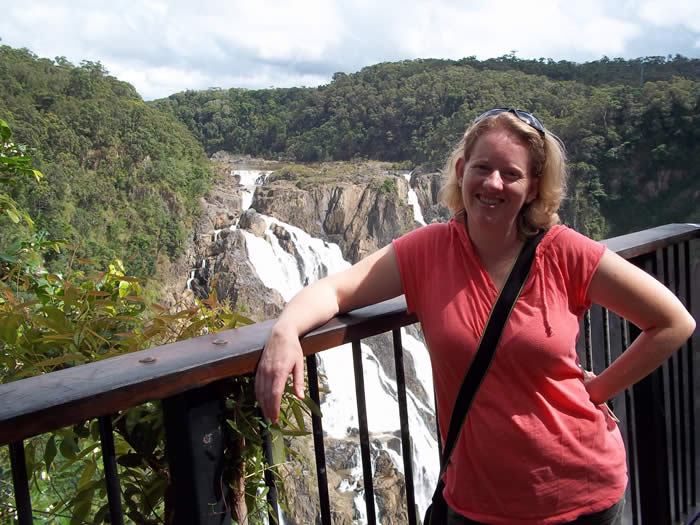 *Stacey Miller: Stacey's mom said she always knew Stacey would be a teacher. After graduating from her Antelope Valley hometown high school, Stacey ventured into higher education where she earned her BA in Englis h from Colorado State and her teaching credential from CSU East Bay. After some harrowing experiences in the Kindergarten classroom, Stacey realized that high school was her niche and loved teaching high school for eight years where she helped develop a curriculum called "Literature and Social Justice."She and her husband began their family and lived in Guatemala for eight months while adopting two of their children. A year later and another baby later, Stacey earned her Master's in English and began teaching both students and teachers online. Now back withface-to-face students, Stacey couldn't be more passionate about what she's doing – Mom was right, as she so often is. Stacey was meant to be ateacher. To balance her teaching life, Stacey is heavily involved in the lives of her three kids: she will be your connection to Girl Scout cookies, Cub Scout popcorn, and kids soccer games or swim meets on Saturdays. In the little free time she has, she is an avid reader of current and classic literature, poetry by her favorite poet Mary Oliver,and research about teaching pedagogy. She loves cheese, Morgan Freeman, and her job.Stacey lives in Concord with her husband, three kiddos, eight chickens, a dog and a cat.
---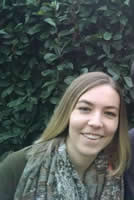 *Caitlin Mitchell: Caitlin Mitchell grew up in Sonoma County's wine country. She moved to the east bay to attend Saint Mary's College, where she studied English and Theology/Religious Studies. After graduating as a double-major, Caitlin attended Mills College, in Oakland, where she earned an M.A. in English Literature. In addition to teaching at Los Medanos, Caitlin has taught at Diablo Valley College-San Ramon Campus. When she is not teaching, Caitlin enjoys rooting for bay area sports teams, including the Warriors, A's, and Niners.
---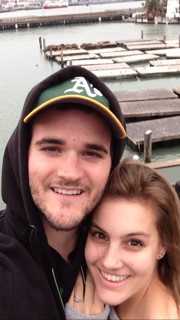 Teresa Rockett: Teresa Rockett is one of those few people who love to read, physical books (with pages!). She grew up in a small blip on the map – San Lorenzo, and went to college locally. She has been teaching at Los Medanos for three years, and has previously taught at California State University, East Bay (where she also obtained her B.A. and M.A. in English Literature). Her passion for student empowerment emphasizes writing as a process – anyone can get good results with effort. Her favorite part of teaching is listening; she enjoys conducting discussions based on student opinions of the assigned readings and watching their critical thinking skills flourish. When she is not pacing the front of the classroom encouraging students, her son, husband, and puppy captivate her attention.
---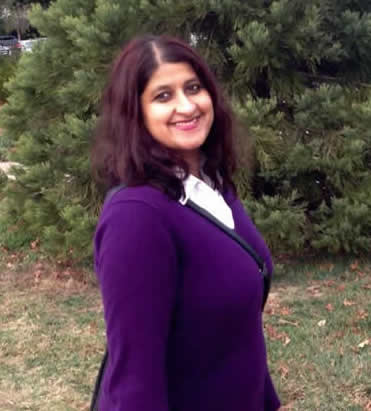 Swathi Sreerangarajan: Swathi Sreerangarajan (Rajan, for short) finished her PhD in English literature and Asian American studies in 2016 and moved to California one semester before graduation. Her teaching and research interests include ethnic studies, Asian American literature and history, US immigration law and literature, gender studies and queer theory, childhood studies, and performance studies. She has taught courses on these topics at University of Pittsburgh, South Dakota State University, UC Davis, Sacramento City College, and has now joined LMC. Having lived in the snowy Midwest for several years--Pennsylvania, and then briefly, South Dakota--she is thrilled to reside in the Golden State. In her downtime, she likes to catch Broadway musicals and comedy shows with her husband or, on a nice day, hike with her two dogs.
---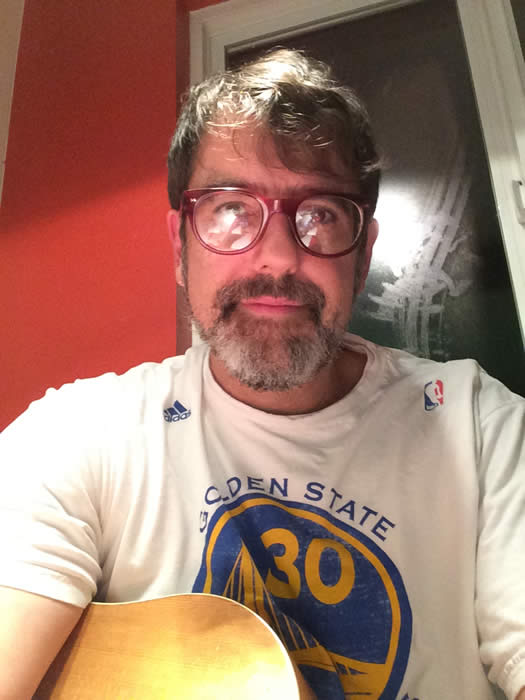 *Alex Sterling (department chair): Alex grew up in the suburbs of Boston, Massachusetts, and got his B.A. in philosophy and religious studies at Macalester College in St. Paul, Minnesota. Alex has an M.A. in philosophy from Purdue University and an M.A. in English from Cal State East Bay. The first M.A. was the only time Alex ever dropped out ofschool, leaving a Midwest PhD program to move to California, grow his hair (now falling out), become an indie rock songwriter, and join the ranks of rock musicians with bad jobs. (Alex led a rock band called Desoto Reds for many years.) At age 30 Alex began his teaching career with three years at Portola Middle School in El Cerrito and two at Hayward High School, where he taught in the Puente Program, before starting to teach college English. Alex has taught English composition at Cal State East Bay, Laney College in Oakland, and at LMC, where he happily became a full time member of the English department in 2006. He currently teaches English 100, English 221, and Philosophy 2. Alex lives in Albany with his family – wife Julianne, and two boys, Jasper and Adlai. He likes to read novels, progressive journalism, and political philosophy.
---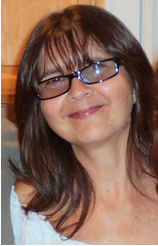 Mónica Tapiarené: Mónica Tapiarené grew up by the sea, reading Spanish and Latin American fiction and poetry, short stories in English, and poetry in German. Her "Oma" would read Schiller and Goethe to her. Mónica attended Colegio Rosa de América in Lima, Perú, earned an A.A. in Liberal Arts from DVC, a B.A. in British and American Literature, and an M.A. in English with an emphasis in TESOL from Cal State East Bay. She taught English at Napa Valley College from 2005 to 2015 where she also coached emerging student writers and mentored bilingual young poets. She taught Spanish at NVC from 2013 to 2015. Mónica has been teaching ESL and English at LMC since 2010. She loves nurturing and guiding LMC students. She utilizes her experience as the only non-native speaker of English, immersed in mainstream university classes, majoring in English literature maintaining a 3.89 GPA while working full-time, to inspire, motivate, and teach students the academic skills they need to succeed in reading and writing classes.
Mónica's bilingual poems have appeared in The Napa Register. Her poem "Te Regalo"/"I Give You" received an honorary mention in the 2010 Love Poetry Contest organized by Benicia First Tuesday Poets, she was a finalist in Primer Concurso de Poesía Latinoamericana en Español en San Francisco in 2011, and her poem "Mi Primer Amor" was a finalist in the Concurso de Poesía: Homenaje a Federico García Lorca (2013) and published in an anthology by ArtGetrust, Madrid, Spain. When Mónica is not writing or reading under her favorite tree, she is swimming, hiking, drawing or painting. She lives in Walnut Creek with her husband Roy. Mónica also teaches Spanish and French at The Lafayette Academy in Lafayette.
---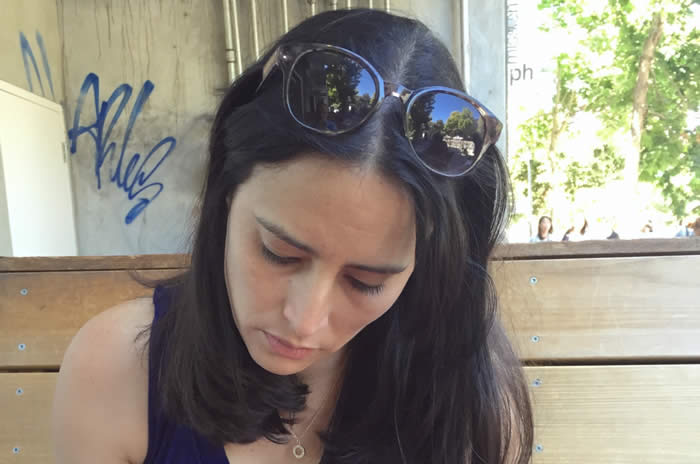 *Sara Toruño-Conley: Sara received her B.A. in literature and writing from Cal State San Marcos and her M.F.A. in creative writing from the University of California, Riverside. She has been teaching at Los Medanos College for nine years. She grew up in the high desert of southern California and now lives in Richmond with her husband and little Chihuahua, Ziva. Sara has a chapbook of poems published, The Dementia of Language, and her poems have appeared in literary journals such as Forge, Contraposition, The Café Review, Eclectica, Ginosko, Temenos, and Monday Night. She is also the poetry review editor for Boxcar Poetry Review, an online literary journal.
---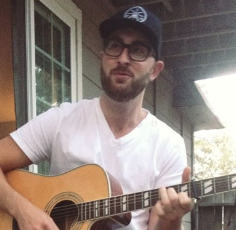 *Scott Warfe: Like you, Scott was once a community college student. In fact, on his way to earning an MA in English from CSU-Fullerton, Scott accumulated units from four different colleges. This trend continued in his teaching career, as he's taught at nine different colleges before settling into Los Medanos as a tenure-track assistant professor. Teaching is not Scott's only talent. He's been known to participate in karaoke, his performances of which have been described by observers as "not bad" and "better than I thought." He also enjoys playing guitar, so long as he's not asked to venture beyond the key of G major. He writes and reads, as well, but his greatest joy comes from spending time with friends and family. Scott's been described as a "Hipster," which is undoubtedly true, and "chill," something he's lukewarm about. In 2011, he was told he possesses "swag," a compliment he not only got in writing, but also got authenticated by a California Notary Public.
---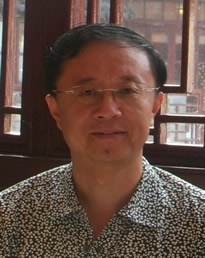 *Yongmin Zhu: With a Bachelor's Degree in English Language and Literature, a Master's Degree in Linguistics and a Doctor's Degree in Education, Professor Zhu has been teaching at Los Medanos College since 1991. He has also taught at other institutions such as University of Utah, University of California, Berkeley Extension, California State University, East Bay, and Saint Mary's College. He has served as doctoral dissertation committee chair and committee member for Walden University, University of Phoenix and Saint Mary's College. Believing that education is the foundation of a nation and a springboard to personal success, Professor Zhu loves teaching and enjoys every minute of it. He argues that language used by a person is a self-projected image of one's self. His favorite pastime is learning different languages. Besides teaching and learning languages, Dr. Zhu is active in outdoor sports such as jogging and hiking. He is also a music lover who plays a few musical instruments. If you wonder why the plural form of "mouse" is "mice", but the plural form of "house" is not "hice", take his English classes for the answers.
---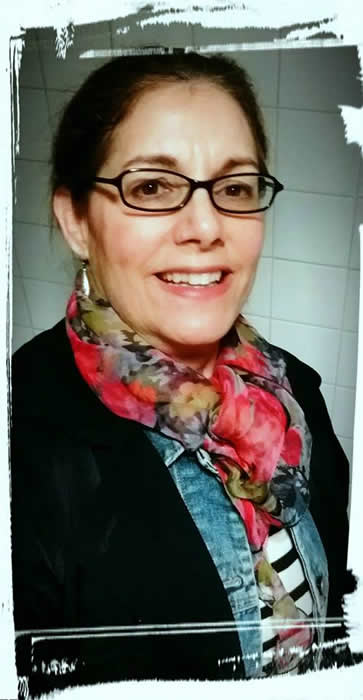 Georgie Ziff: Georgie Ziff teaches composition and critical thinking at Los Medanos, Berkeley City College, Merritt College, and California State University East Bay, and in her spare time, memoir workshops. In addition, she works as a scorer/reader for Education Testing Service scoring SAT's, EPT's and GRE tests. She follows the advice that there are two basicrules to writing: have something to say, and say it clearly.She received her B.A. and M.A. from CSU East Bay where she's been teaching for ten years, and also studied at the University of North Carolina and at the SF Bay Area Montessori Institute. She enjoys teaching online, and finds online education an exciting opportunity for both teachers and students to engage while a broad range of online materials provide access for students. At CSUEB her English courses have been designed and certified according to the Quality Matters rubric, meeting rigorous standards for student engagement. An east coast transplant with a background in training horses and teaching Montessori (they have more in common than you would think), one of her passions is being involved in the rebuilding of Berkeley Tuolumne Camp near Yosemite, which burned in the Rim Fire of 2013. In addition, she enjoys yoga, surfing, riding, and hiking in the Sierras with her two grown sons.