Explore the LMC Science Building
The science building has two floors:
On the first floor of the 51,000-square-foot Science Building on the Pittsburg Campus was completed in May 2008 and hosted its first classes in June 2008. The Biology department occupies the entire first floor, with four instructional wet labs including a lab space optimized for cadaver study, several lecture halls, two prep labs, a mixed-use lab space, and several offices, seminar rooms, and group study spaces.
On the second floor you will find Chemistry labs located in Rooms SC234 and SC235. as well as the large MESA Center where you can study and attend workshops with guest speakers.
Location Map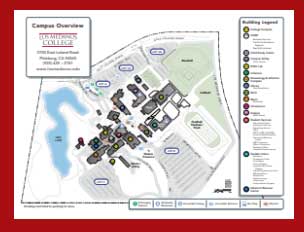 The Science building is located at the front of the campus to between the library and the police services building. View the campus map for details.