Welcome to Women's Softball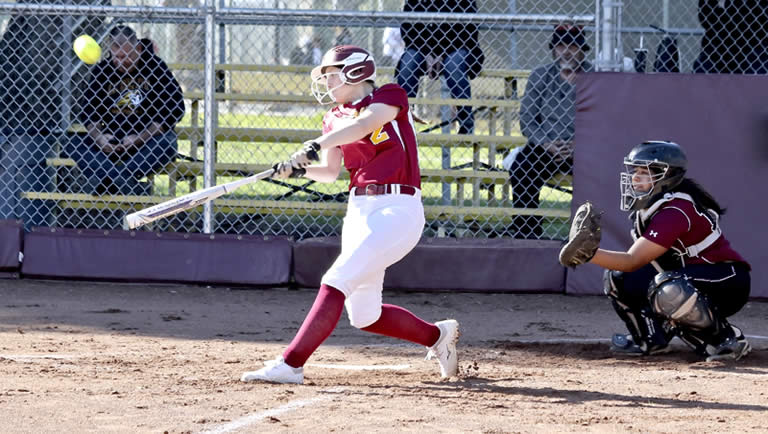 Photos courtesy of Cathie Lawrence, Lead Sports Photographer, LMC Experience
LMC All Conference Softball Players 2018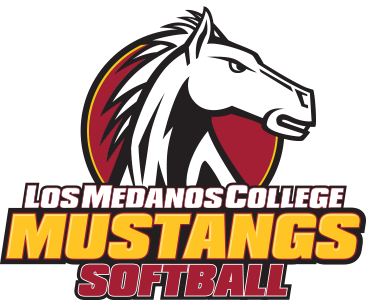 Come Join the Challenge!
Women's Softball
Tim Rognlien
The 2018 BVC season came to a very successful end with the announcement of our BVC Awards. Shaylyne Siino, first year player from Pittsburg High School, was honored as the Bay Valley Conference Player of the Year, possibly the first LMC Softball player to achieve this distinction. Shay, a first baseman and pitcher, led the Mustangs to a second place finish in the BVC. Shay batted a strong .438 with 2 home runs, 14 RBI and had a 4.38 ERA with 21 strikeouts when pitching. For her achievements, Shay was also nominated for the Northern California Regional Player of the Year award and the California Community College Athletic Association's All California State Softball Team.
The good news does not end there. In addition to Shay, LMC also had 4 more student-athletes earn First Team All BVC Honors. Sophomores Brittany Bangert, sisters Shayna and Skye Lee, and Freshman Mary Borlongan were also chosen as award winners. Brittany Bangert, recently accepted enrollment at UC Davis where she will concentrate on her Bachelor and Masters Degrees. Brittany batted .405 with 3 doubles and 7 RBI as a Catcher. Shayna Lee, played CF, 3B, and SS and was chosen as a Utility Player on the team for her defensive versatility. She struck out only 2 times during the year and had 6 stolen bases. Skye Lee was a standout outfielder with 0 errors, a .471 batting avg., 4 doubles and 9 RBI. Mary Borlongan shined at 2B defensively and led the team with a .478 batting avg. and 3 doubles and shared the pitching duties.
We will lose 5 sophomores from this year's team but we look forward to another successful season in 2019 with the return of starting pitchers, Shay Siino and Mary Borlongan.
Tim Rognlien, Head Coach
NO ONE WILL OUTWORK US, NO ONE WILL OUT HUSTLE US!