Want to know more, or would you like to schedule an in-person tour?
Aaron Nakaji
Music Laboratory Coordinator
Cell phone (call or text): (925) 642-5767
Meet our faculty
---
Rick Shiner, Recording Arts Chair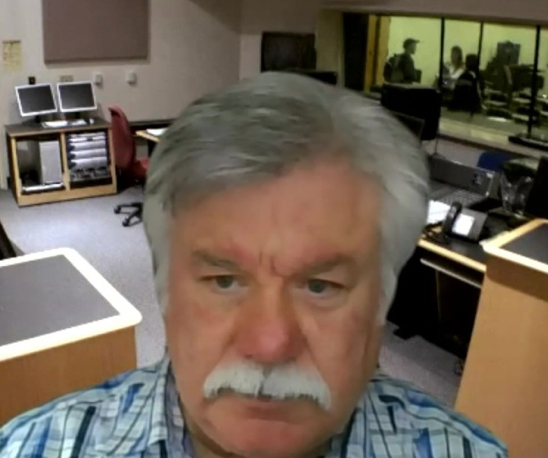 Professor Rick Shiner has provided engineering services for recording artists affiliated with the following record labels: Warner Brothers, RCA, EMI/America, Arista, Fantasy, Milestone and Vanguard. He also has experience working with poets such as Allen Ginsberg, Diane di Prima, Phillip Whalen, Joanne Kyger, Anne Waldman and Robert Duncan. Additionally, he produced and engineered a CD for the book Meditation for Dummies, 2nd Ed.; published by John Wiley & Sons.
Rick's interest in audio began in 1965 when his father asked him if he'd like to build some electronic kits with him. One of the kits was an analog tape recorder. When the tape recorder was complete, Rick began recording musicians in suburban Detroit. By 1969 he was working with a band signed to Vanguard Records.
Professor Shiner has taught Recording Arts courses in the San Francisco Bay Area since 1983. He was a member of The College for Recording Arts faculty for over a decade. At CRA he taught Sound Reinforcement, Music Business & Finance and MIDI & Sound Synthesis. CRA was one of the first Recording Arts colleges in the United States and was located in San Francisco, California. At CRA Rick had the pleasure of interacting with other faculty such as Leo Kulka (founder of CRA, owner of Golden State Recorders, the Sonic Arts label & The Mastering Room), Fred Catero (CBS recording engineer & long-time president of the San Francisco chapter of the National Academy of Recording Arts and Sciences), John Altmann (owner of John Altmann Recording Studios & Aircraft Records), and Michael Gore (CBS mastering engineer & owner of Bay Area Studio Engineering).
Professor Shiner is the remaining founding faculty member of the Recording Arts program at Los Medanos College and is currently department Chair. Over the years he has taught all of the program's technical courses and developed the content for most of the program's course offerings. In addition to teaching he:
Acted as a principal system design consultant for LMC's recording complex.
Selected the equipment for both of LMC's recording studios.
Collaborated on the design of the recording system for Studio A.
Designed & managed the installation of the recording system in Studio B.
Oversees the maintenance of equipment in both studios.
Trains assistants working in LMC's recording studios.
Selects tutors for the Recording Arts program.
Professor Shiner's former students have toured with Paul McCartney, U2, Green Day and Mariah Carey. A partial list of companies where former students have worked includes: Skywalker Ranch, Pixar, David Carroll Electronics, Westlake Studios, The Plant, Fantasy Studios, Nocturne Productions, Clair Brothers, Live Nation, MLB.Com, Laughing Tiger Studios, Polydor Records and radio stations KKIQ & Alice@97.3.
Professor Shiner is a graduate of The College for Recording Arts and a Syn-Aud-Con Concert Sound Reinforcement graduate (1989 & 1990). His primary teachers were Jim Coe (Jefferson Airplane & Jefferson Starship), Chris Michie (Pink Floyd, Jethro Tull & Roxy Music), M.L Procise (Michael Jackson, Genesis, Boston & ZZ Top), David Scheirman (Bootsy Collins & Linda Ronstadt) and Gene Clair (owner of Clair Global; clients include The Rolling Stones, Ariana Grande and many other major label recording artists).
Professor Shiner also received training in meditation from Chogyam Trungpa, Rinpoche, a Tibetan meditation master and scholar. This took place over a period of 7 years. For a year he was on staff at an arts and meditation center founded by Chogyam Trungpa. This contemplative center was located in Mendocino County near the Mendocino Wilderness. Later, Rick was the San Francisco Bay Area coordinator for Trungpa, Rinpoche's Shambhala Training,
Professor Shiner is a Life member of the Audio Engineering Society. Rick was a member of the management team for the first Audio Engineering Society Convention held in San Francisco, California. He was the Technical Tours Chair of the convention. In this role he arranged tours for convention attendees of Dolby Laboratories, Silicon Graphics, Fantasy Studios, The Plant Studios, The Center for New Music and Audio Technology (CNMAT) at UC Berkeley and Salter (acoustic consultants)
Other Interests:
In his twenties Rick and two friends rode their motorcycles from Michigan to Colorado. The trip was life changing for Rick because it caused him to plan a move to the West Coast. He moved to California in 1972, lived in San Francisco for 30 years and still enjoys exploring the State. He likes to take road trips, now in a car, to National Parks and any other locations he finds interesting. While on these trips, he has the opportunity to engage in nature photography.
---
Juan Carreon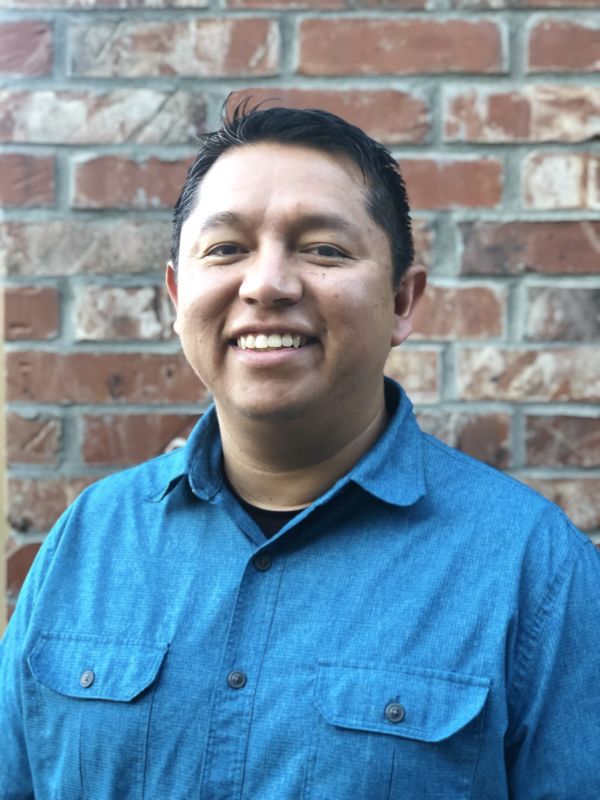 San Francisco Bay Area based freelance drummer and audio engineer, Juan Carreon, is a graduate of Los Medanos College and the acclaimed University of Miami Jazz department. Comfortable as both a performer and producer/engineer, Juan has worked with artists of many genres, including David Hidalgo, Jorge Santana, Jackson Browne, Los Lobos, Steven Schwartz, Flaco Jimenez, Texmaniacs, Andre Thierry, Preservation Hall Jazz band, Andrew Lippa, Les Claypool, Tyler Glenn (Neon Trees).

Juan has most recently been seen across the country occupying the drum chair for the Mexican roots band Los Cenzontles, The San Francisco Gay Men's Chorus, and the late Jorge Santana. Equally comfortable backing some of Broadways biggest stars, Juan has recorded original works by Andrew Lippa Songs of the Pheonix, I am Havey Milk (featuring Laura Benanti), and Unbreakable (featuring Lisa Vroman). Juan recently showcased his drum-set and Latin Percussion skills in the world premiere musical Kiss My Aztec, written by John Leguizamo and Tony Taccone.

Juan is the owner of Big Hit Studios, a recording studio specializing in music production and editing. His figure skating music edits have been used by World and Olympic competitors on some of the sports biggest stages. Big Hit Studios was the official music editor for the Brian Boitano Skating Spectacular presented by NBC.
---
Nick Phillips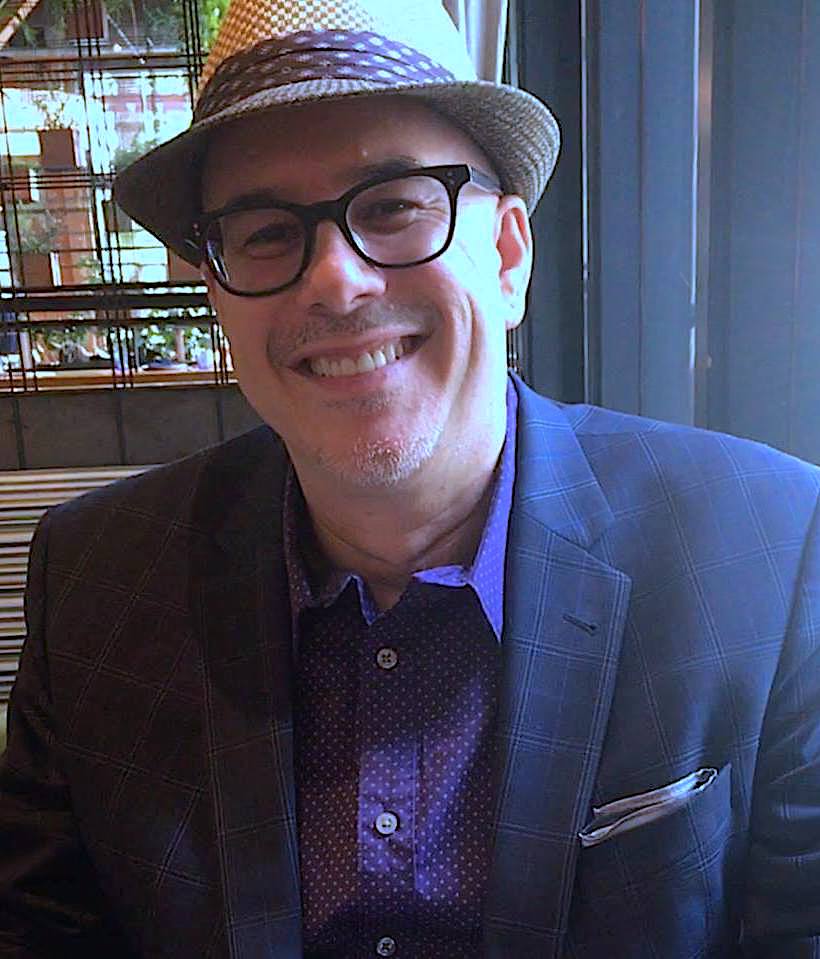 A GRAMMY® - recognized record producer, Nick Phillips has worked on hundreds of album releases—from newly-recorded projects featuring jazz icons Kenny Barron, Bob Berg, Randy Brecker, Nnenna Freelon, Jon Hendricks, Marian McPartland, Chris Potter, Poncho Sanchez, and Kenny Werner, to historical collections and reissues spotlighting the timeless recordings of music legends Gary Burton, Tony Bennett, Booker T. & the MG's, Ray Charles, Ornette Coleman, John Coltrane, Chick Corea, Creedence Clearwater Revival, Vince Guaraldi, Little Richard, Miles Davis, Bill Evans, Ella Fitzgerald, Albert King, Thelonious Monk, Sonny Rollins, The Staple Singers, Sarah Vaughan, and countless others.
Several Phillips-produced projects have garnered GRAMMY® nominations—including five nominations for albums by critically-acclaimed jazz vocalist Karrin Allyson alone—while the following recordings on which he worked went on to win the coveted GRAMMY® Award: Tito Puente "Lambada Timbales" (1990, Assistant Producer), Poncho Sanchez Latin Soul (1999, Associate Producer), Terence Blanchard "Be-Bop" (2008, Co-Producer), and John Coltrane Afro Blue Impressions (2013, Reissue Producer).
After more than 28 years with Concord Music Group, Phillips left his post as a staff producer and Vice President of Jazz and Catalog A&R in 2016 to form his own music production and consulting company, Zen & Tonic. As a consultant/producer he continues to produce historical reissue projects for Concord's catalog division, Craft Recordings, and has also provided production and/or consulting services for such companies as Mack Avenue Records, Blue Coast Records, iHeartRadio, and Empress Music Group. Phillips has also consulted with GRAMMY® Award-winner Paula Cole, GRAMMY®-nominated jazz vocalists Karrin Allyson and Nnenna Freelon, and Juno Award-winner Emilie-Claire Barlow, among other recording artists.
As the Jazz Music Editor of Digital Programming at iHeartRadio, Phillips also currently manages the jazz playlists section at iHeart.com (and iHeartRadio app) where he has curated and published more than 100 jazz digital playlists. He has also worked directly with record companies, artist managers, and recording artists to facilitate more than 50 artist-curated playlists.
As a critically-acclaimed jazz recording artist in his own right, Phillips produced and managed all phases of his own Billboard-charting, self-released recording projects—Moment to Moment (co-led with Cava Menzies, 2014) and Haiku (co-led with Jenny Maybee, 2016). Both recordings received accolades for their pristine sonics, while Phillips' lyrical, warm-toned trumpet playing drew laudatory comparisons to the work of jazz trumpet legends Miles Davis ("The Ballads Album Miles Davis Never Recorded"—East Bay Express) and Chet Baker ("…Phillips channels his inner Chet Baker...Haiku is in the same league."—Classicalite). Live performances have included such esteemed venues and events as Yoshi's and The Sound Room in Oakland, the California Jazz Conservatory in Berkeley, the Empress Theater in Vallejo, and the 50th-anniversary celebration of the Concord Jazz Festival.
As an educator, Phillips has taught courses in the greater Bay Area at the University of the Pacific and Los Medanos College. He has been featured as a jazz/recording industry panelist and clinician at numerous workshops and conferences around the country, including Jazz Education Network, Jazz Connect, International Association for Jazz Education, Jazz Composers' Symposium at the University of South Florida, JazzTimes, Grammy Career Day, Grammy in the Schools, West Coast Songwriters, NEA Open World Project, California Jazz Conservatory, University of the Pacific, and Loyola University. He was the subject of the "The Power of Listening" feature story that appeared in the premiere issue of JazzEd magazine (November 2006) and was profiled in the "Careers Off the Bandstand" article in DownBeat magazine (October 2014).
Phillips has served on the Recording Academy's (GRAMMYs®) national Board of Trustees, the Recording Academy San Francisco chapter board, and the GRAMMY® Foundation's Board of Directors. He currently serves on the Music Management/Business program advisory board at the University of the Pacific.
---
Joan Cifarelli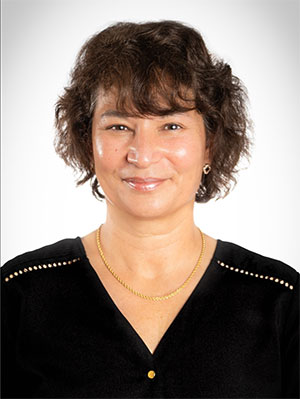 Joan Cifarelli has resided and worked as a musician in the Bay Area for all her life.
Classically trained from age 7, Ms. Cifarelli started playing jazz piano at age 16 with the outstanding Pleasant Hill High School Jazz Band, under the direction of composer Bob Soder. She graduated from Los Medanos College receiving an A.A. in Music and went on to Cal State East Bay to receive a B.A. in Music, then received a Masters in Classical Performance from San Francisco State University. From jazz to classical, and every style in between, Ms. Cifarelli has worked in collaboration with a variety of musical theatre companies (Beach Blanket Babylon, the Marin Symphony, the Berkeley Symphony, the San Francisco Symphony), jazz gigs, and all types of performances and concerts that require a pianist/keyboardist, musical director, or instructor. Beyond her duties as a member of the Piano and Recording Arts faculty at Los Medanos College, Ms. Cifarelli maintains an active studio of private students in Pittsburg, CA, .