Professional & State of The Art Musical Programs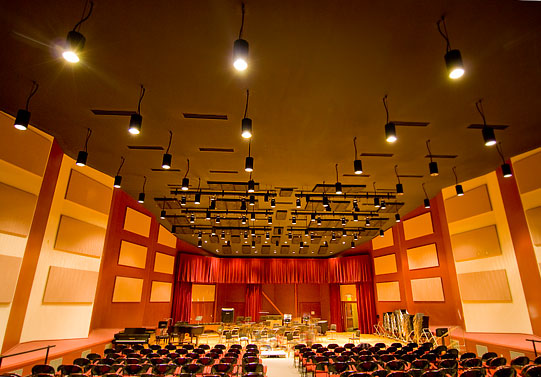 The LMC Music program offers courses leading to an Associate in Arts (AA) Degree in Music, and a Associate in Arts for Transfer (AA-T) Degree in Music. There are dozens of career possibilities related to the areas of professional musician, teaching, commercial music, radio-TV, recording industry, church-related, and other areas such as music therapy, accompanist, music librarian, piano tuner, acoustical engineer, personnel manager, and music critic.
We offer students the chance to pursue their musical interests in a professional environment with state of the art equipment and facility. Browse our website, check out the faculty biographies, and read about the performing groups and classes we offer. Please sign up for our mailing list and we will send you whatever information you request or phone (925) 473-7805.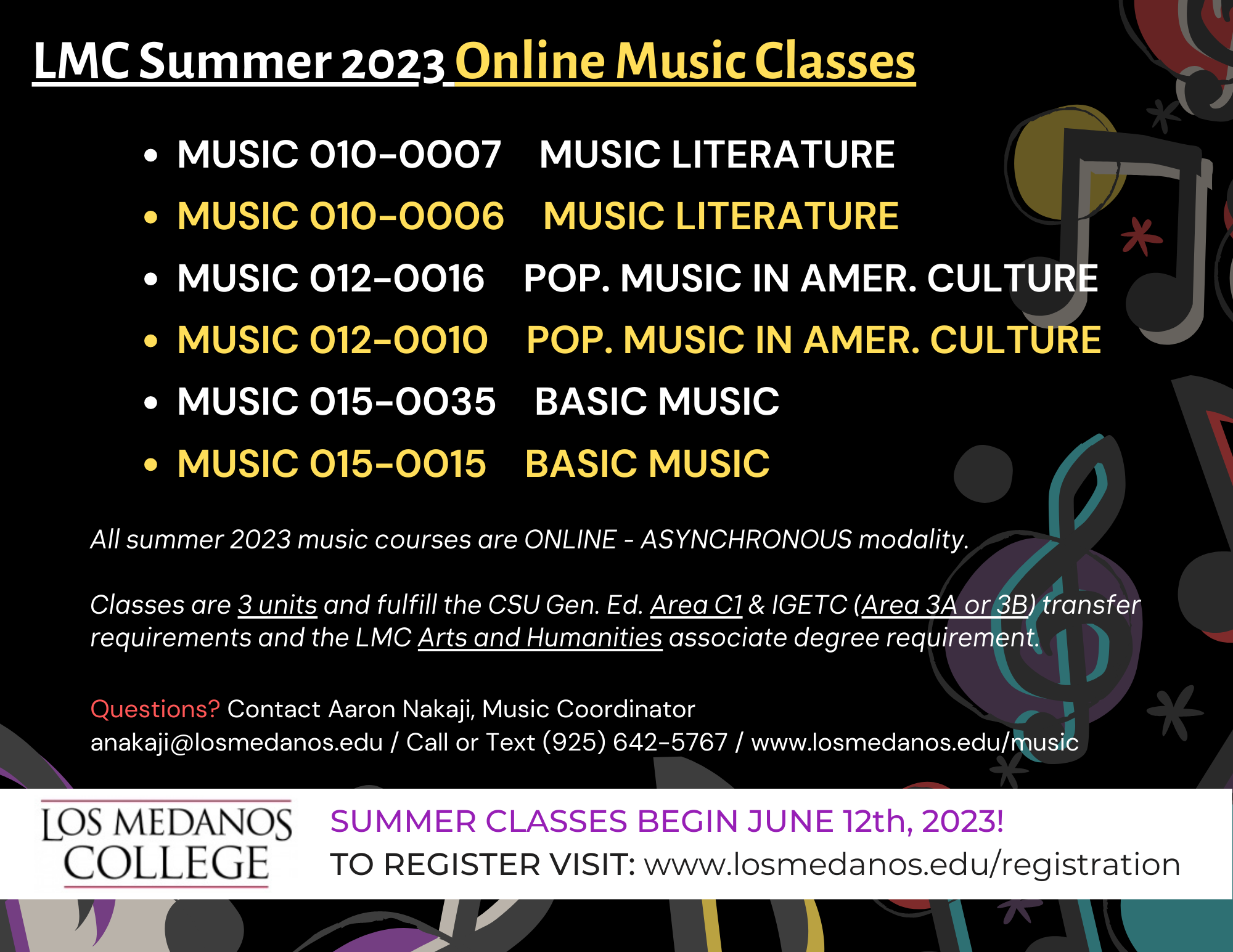 LMC Summer 2023 Online Music Classes
MUSIC 010-0007 MUSIC LITERATURE
MUSIC 010-0006 MUSIC LITERATURE
MUSIC 012-0016 POP. MUSIC IN AMERICAN CULTURE
MUSIC 012-0010 POP. MUSIC IN AMERICAN CULTURE
MUSIC 015-0035 BASIC MUSIC
MUSIC 015-0015 BASIC MUSIC
All Summer 2023 music courses ane ONLINE - ASYNCHRONOUS modailty.
Classes are 3 units and fulfill the CSU Gen. Ed. Area C1 & IGETC (Area 3A or 3B) transfer requirements, and the LMC Arts and Humanities associate degree requirement.
Questions? Contact Aaron Nakaji, LMC Music Coordinator
anakaji@losmedanos.edu / Call or Text (925) 642-5767
SUMMER CLASSES BEGIN JUNE 12th, 2023!
TO REGISTER PLEASE VISIT: www.losmedanos.edu/registration