Information & Support for the LMC Community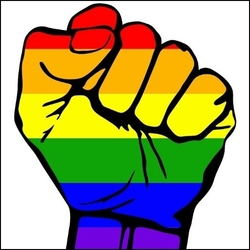 LMC offers a variety of resources to ensure that all members of the LMC community are valued and served with dignity and respect, regardless of sexual orientation or gender identity.
Please follow the links to the left to learn more about the many exciting Queer opportunities we offer the LMC community.
* LGBTQ: Lesbian, Gay, Bisexual, Transgender, Queer/Questioning
For more information about LGBTQ resources, please visit the Unity Center at the Pittsburg Campus Student Union, 2nd Floor.