Upcoming Events
Fall 2020 Orientation
August 21, 2020 at 11:00 AM
September 1, 2020 at 5:00 PM
September 3, 2020 at 2:30 PM
Virtually via Zoom Meeting Room
This online orientation will be update students on what the program looks like remotely and the services offered this semester. In this same space you will be able to learn about resources on and off campus as well as meet students who share similar experiences.
See you there!
---
Mid-Semester Check-In

As a part of BRAVO Scholars Mutual Responsibility Agreement, all BRAVO Scholars must schedule a mid-semester check-in meeting with the Coordinator and have their Academic Progress Report available to turn in.
Fall Dates: October 12-16, 2020
---
Virtual Drop In Session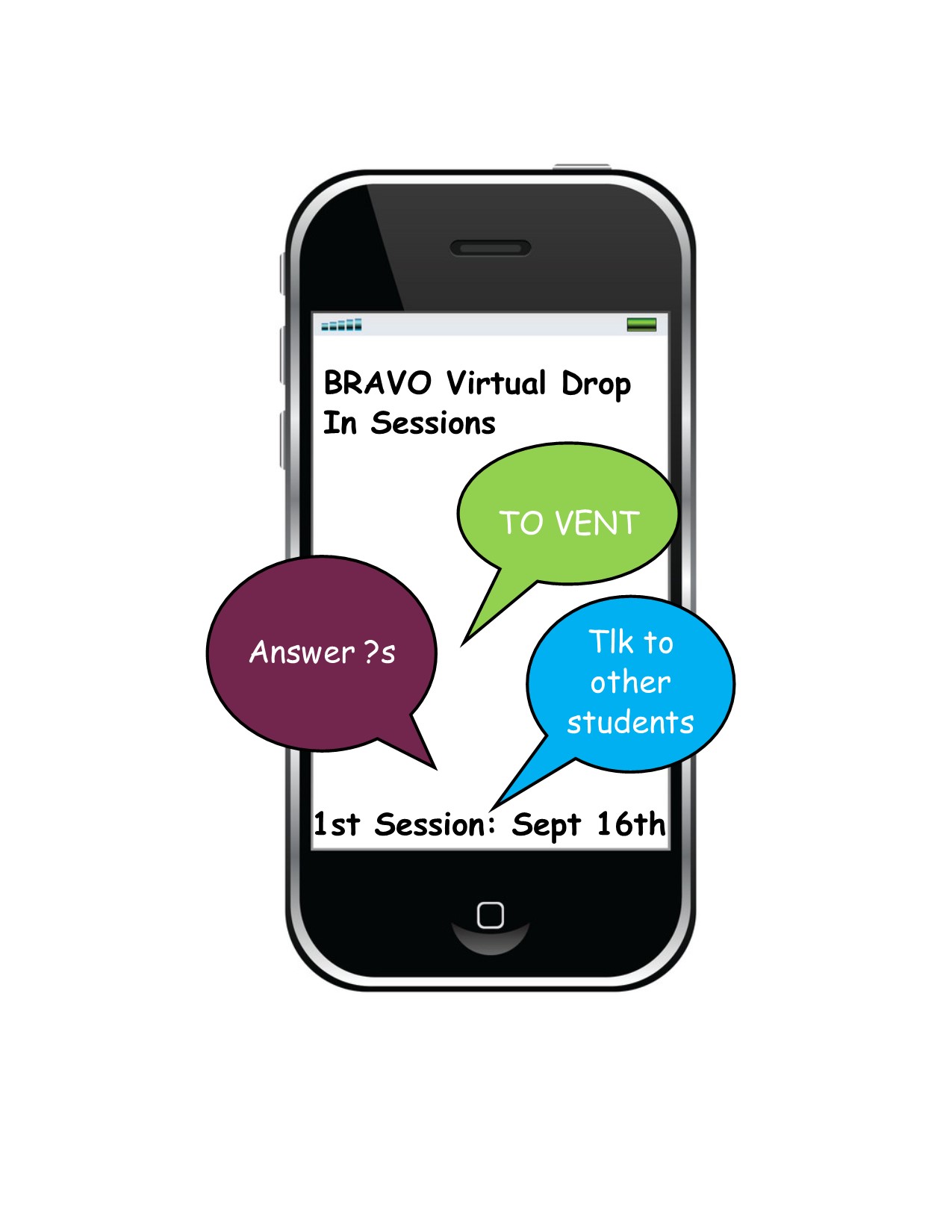 Looking for a place to just vent, have some sense of campus normalcy, hear other student's voices and opinions about the semester? Join our Virtual Drop-In Sessions where you can do just that and more. This is a safe space for your voice to be heard. Maybe you have unanswered questions, maybe you just want to speak to someone in confidence- it all happens in this virtual space. Join us!
First session: September 16th in the Zoom Meeting Room
---
Join Our Monthly Email List

Join our mailing list to find out the most up to date information, important deadline, upcoming events and more. Emails are sent out on a monthly basis, one week prior to the next month. Feel free to unsubscribe at any time.
---