Be a Part of the Success
LMC Welding Program Growing To Meet Industry Needs
PITTSBURG: Los Medanos College (LMC) has a thriving welding technology program, with hundreds of students of all ages learning a trade in demand by a wide array of industries. The program has been very popular, so popular that classes fill extremely quickly.
Recently the College has taken steps to help move the LMC Welding Technology Program forward. A new full-time, tenure track instructor (Dann Gesink) was hired this past fall. New cutting-edge equipment was purchased which allows students to be more precise and efficient in their work. (read more about Dann)
---
School offers for-credit program options in Welding Technology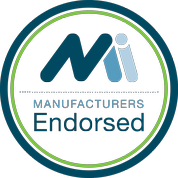 Read more about the Manufactuers Institute Certificate
---
"I am really enjoying learning to weld at LMC. The welding lab is filled with great equipment, providing a state-of-the-art, hands-on experience. The instructors are very good and have been in the trade for many years. The LMC Welding program gets me excited about my career, and enthusiastic to get our and get a job!"