Los Medanos College Joins the M-List
Los Medanos College Offers For-Credit Program Options in Welding Technology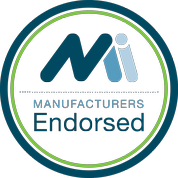 The Manufacturing Institute is pleased to announce Los Medanos College as the newest member of the M-List.
Los Medanos College (LMC), located in Pittsburg, CA, offers a wide variety of technical, career-oriented, and professional programs of study that lead to careers and employment as well as lower division educational programs that prepare students for transfer to a four-year college or university. The college is acknowledged for their outstanding welding technology courses, and enrolled students will be eligible to receive certifications in accordance with the American Welding Society Structural Welding Code D1.1, as well as receive college credit.
"It's important to our program to use the American Welding Society standards to teach our students about welding. Students who earn certification show dedication and perseverance that makes them our top students as well as role models for others in the program" –Joe Meyer, LMC Welding Instructor.
The Welding Technology Program at Los Medanos College gives men and women the necessary skills and knowledge to succeed in the welding industry. To help meet industry demand, classes are offered morning, afternoon, evening, and Saturdays to accommodate any schedule. In addition to performance certifications, graduates can earn a Certificate of Achievement or an Associate of Science degree in Welding Technology.
The M-List recognizes high schools, community colleges, and universities that are teaching manufacturing students to industry standards. Specifically, these institutions offer students the opportunity to earn NAM-Endorsed Manufacturing Skills Certifications as a standard part of their manufacturing education programs.
Companies and schools interested in joining this effort or learning more can visit http://www.themanufacturinginstitute.org/Skills-Certification/M-List/M-List.aspx.
Visit the LMC welding website for more information about the program.

About The Manufacturing Institute
The Manufacturing Institute (the Institute) is the 501(c)(3) affiliate of the National Association of Manufacturers. As a non-partisan organization, the Institute is committed to delivering leading-edge information and services to the nation's manufacturers. The Institute is the authority on the attraction, qualification and development of world-class manufacturing talent. For more information, please visit www.themanufacturinginstitute.org.