Get Involved! Make a Difference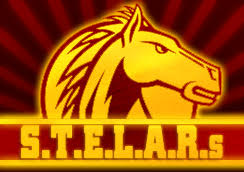 Active Leadership Opportunities
The Office of Student Life is committed to the development and support of students in becoming agents of positive social change and responsible members of a diverse and global society.
Students can develop their leadership skills through a variety of activities and events on campus as well as their involvement on campus and in their local communities.
Now, more than ever- this matters.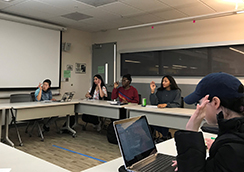 L.M.C.A.S. Student Government


Be an official student voice at LMC affecting policy and enhancing the quality and scope of education in the college experience.
Learn about balancing a budget, facilitating meetings in an effective way, participating in shared governance, recruitment strategies, and how to make a difference supporting the student body.
Come Lead With Us-
Applications now open through September 21, 2020.
Email Teresea Archaga for more information.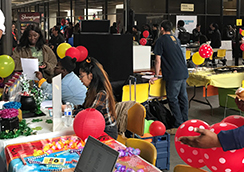 Clubs & Organizations


Los Medanos College offers a range of extracurricular activities that provide recreation, entertainment, and other opportunities to get involved with the community and other students.
Club Recharter for Fall 2020. Only clubs that were chartered in Fall 2019 or Spring 2020 will be able to re-charter for fall 2020. We will open chartering to new clubs in the future.

Email Teresea Archaga for more information.