For high school students who want to take LMC classes
Steps to Getting Started: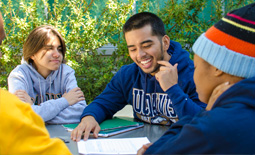 All Special Admit/Concurrent Enrollment Forms and Information
*Note: Concurrent students who will be under 16 years of age, will need to submit an Age Waiver. Concurrent students who plan to take more than 7 units in the fall or spring semester, or more than 5 units in the summer must submit a Unit Limit Waiver.
**Note: Determine the Concurrent Student registration date, on the Academic Calendar.