Article originally posted Apr 9, 2020 in the Brentwood Press
By: Dawnmarie Fehr, Correspondent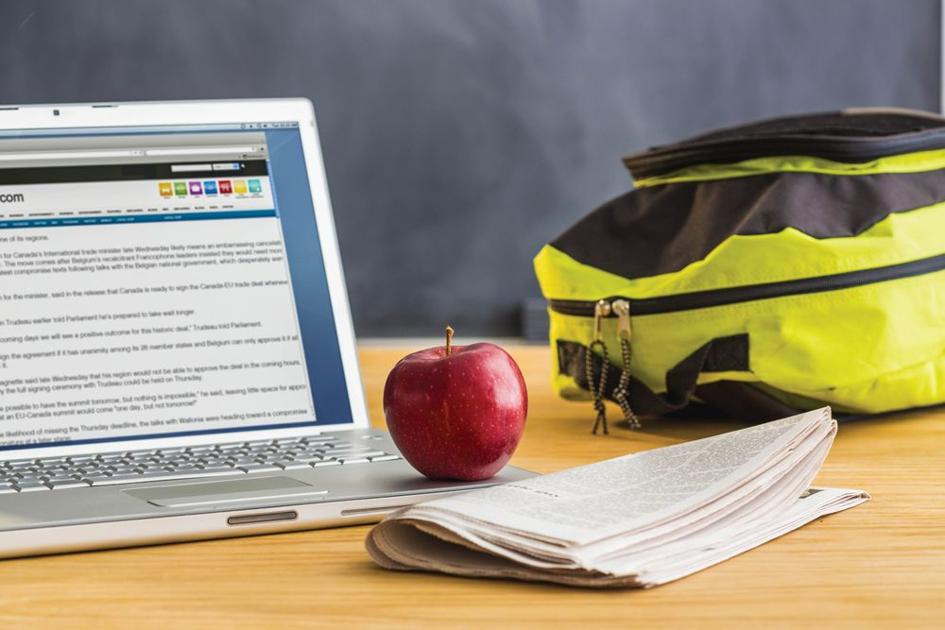 The Los Medanos College (LMC) Foundation has created an emergency COVID-19 fund to get laptops to students who have unexpectedly seen their classes go online.
Trinh Nguyen, director of college advancement, said the foundation has received many requests from students who need laptops and access to technology so they can finish their classes this year. A survey was launched at the beginning of April to see what students needed to help them continue their education as classrooms moved from the actual to the virtual.
"On the first day, we got 80 requests," Nguyen said. "Most of them were for laptops. The ones that needed access to technology and online learning tools, either had no viable way of getting online at all, or some were using their phones. Others are doing shared access, borrowing a laptop from their family member or a classmate."
In total, Nguyen said the survey generated 220 responses. About half the students who responded were trying to attend class and complete work on their smartphones. Others asked to be given further support with items like internet access, transportation and bills.
"This stay-at-home order is challenging for our students," Nguyen explained. "As classes have gone online, a critical need has arisen — technologies. Previously, students who did not own a computer relied on LMC facilities. To ensure no student is left behind due to a lack of essential learning tools
during these trying times, the foundation is working with the college to provide students in need with laptops."
The college has ordered 50 Chromebooks thus far. Oryon Atualevao received one and said because of it, he will be able to finish school this year.
"I hadn't been doing anything, I didn't have a laptop," Atualevao admitted. "I went to help with the food drive on Monday and after we helped the students, they got all of us together and asked who needed a laptop. I got the last one that day."
Atualevao said he went straight to work, cleaning out his inbox and catching up on homework. The Antioch resident is in his second year at LMC pursuing a double major in criminal justice and psychology. He said he wants a career that would enable him to help people, possibly psychiatry or musical therapy.
For now, he holds two jobs, one at a tire shop and one at LMC, working in the food pantry. Though the current pandemic has cost him his job at the tire shop, he does still work at the food pantry, which has recently been expanded from a student service to a whole community service.
"Every Monday and Thursday, the food pantry is available but only for very short hours," Nguyen said. "Recently, we partnered with the Solano Food Bank; they came with a truck and provided additional food. We opened it up to the entire community, and we had about 700 people show up."
Currently, LMC is also raising funds to keep the pantry open. The John Muir Community Health Foundation has pledged to match whatever funds LMC can raise, up to $15,000. These funds would keep the doors open for the foreseeable future.
The LMC Foundation is an arm of the college. Its mission is to support student needs, including networking, resources, mentoring and monetary funds for rent, transportation and bills. It manages scholarships and private grant funds for the school and does what it can to ensure students are able to stay in school. The COVID-19 emergency fund is simply an extension of that, working to get laptops and emergency funds to students who may have lost their jobs.
"Students are hurting, and we just need to figure out a way to help them as much as we can," Nguyen said. "The stay-at-home order means we are preparing to be online during the summer and we have to see how the fall will work out."
For more information, contact Nguyen at 925-473-7315 or trnguyen@losmedanos.edu.