Silvester Henderson to Receive the 2014 Contra Costa County Arts Commission (AC5) Arts Recognition Award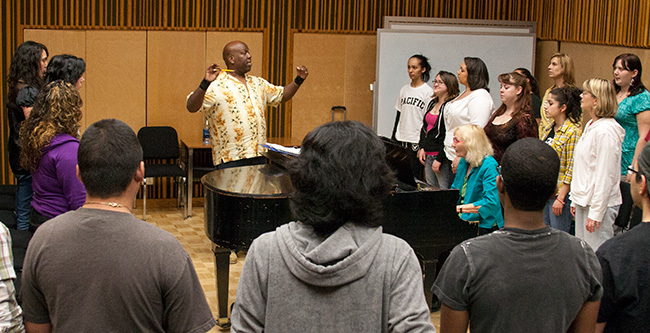 The Contra Costa County Arts Commission will bestow the 2014 Arts Recognition Award to Los Medanos College (LMC) Music Professor Silvester Henderson in honor of his dedication to the arts. This award acknowledges Professor Henderson's evolving legacy in support of music, especially gospel music and promoting education through the arts. Highlights include his impact in the greater LMC community through LMC's gospel choir and annual music festival held at the College.
The award will be presented to Professor Henderson at the County Board of Supervisors meeting on Tuesday, October 21 at 9:00 a.m. at the Board Chamber, 651 Pine Street, Martinez.
For sixteen years, the Arts and Culture Commission of Contra Costa County (AC5) has been recognizing arts leaders in our communities through the Arts Recognition Awards. The award honors individuals, businesses, or charitable organizations that have made significant artistic or philanthropic contributions to Contra Costa's arts and culture over a sustained period of time. Each year the AC5 solicits nominations from the community through their ARTBEAT electronic newsletter and through their web site, www.ac5.org, where the nomination period is announced and the guidelines and forms can be downloaded. Anyone is eligible to nominate, and any individual or organization within Contra Costa County may be nominated. The Commission creates a panel of judges from their County District Arts Commissioners, and three honorees are selected.
Congratulations to Professor Henderson for this well-deserved award.
For information about music programs at Los Medanos College, visit www.losmedanos.edu/music or call 925-473-7805.
Silvester Henderson honored by The Dow Chemical Company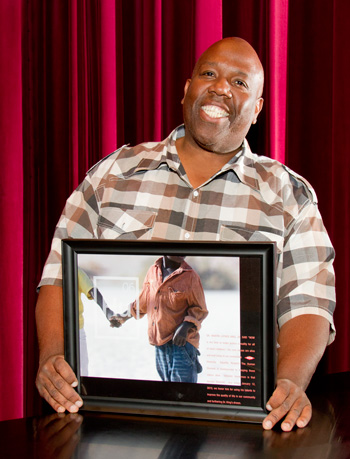 Silvester Henderson honored by The Dow Chemical Company
Silvester Henderson, LMC Music Department Chair, has been honored by The Dow Chemical Company, one of LMC's industry partners. On January 12th, Dow held their annual Martin Luther King birthday celebration. Each year, they recognize an individual from the community for their dedication to community service to further Dr. King's dream of love and peace by promoting harmony and unity.
Professor Henderson received the community award because of his commitment and dedication in uniting the community through gospel music. He is director of the LMC Gospel Choir.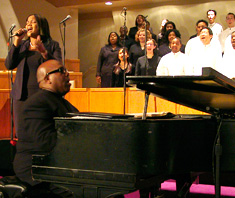 For more information about Professor Henderson and his work at LMC, visit /music/choralfaculty.asp.
© Copyright Los Medanos College
---