Archives of the Experience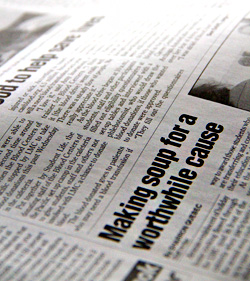 Now you can search old issues of The Experience newspaper dating all the way back to 1974! Not only can you see what the layout of the paper looked like back then along with photos, graphics and ads you can also search for specific names and places that might have appeared in one of the papers.
To browse articles click the image below and select the semester you are interested in. If you want to search for something specific click the search button from the menu bar and select Experience from the list of newspapers that the California Digital Newspaper Collection has scanned.