Outreach Student Ambassadors
As Student Ambassadors with Outreach, Assessment, and Welcome Services we welcome prospective students and their families to Los Medanos College and provide information regarding LMC's programs and services. We also assist with orientations, high-school visits, campus tours, and other special events. We are proud to represent the college and we want to get future students excited about attending Los Medanos too!
Daisy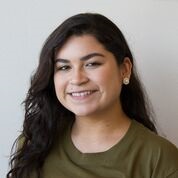 Major: Nursing
High School: Pittsburg
Hi! My name is Daisy Ruiz. I graduated from Pittsburg High School in June 2017 and this is my second year at Los Medanos College. I am an engineering major and plan to transfer in fall 2020, but I am not quite sure where yet. I believe that LMC was the best choice for me because I was indecisive about what to study when I was going to graduate from high school. Along with being close to home and cheaper than other universities, LMC is a great investment, as going to a four year can get very expensive.
I am part of Transfer Academy, MESA, and I am a Student Ambassador here on campus. Being involved in all these programs allows me to interact with a lot of people and participate in events that I am very excited to be a part of.
If you see me in the Welcome Center or Welcome Desk, feel free to say hi and ask any questions.
Crystal
Major: Early Childhood Education
High School: Mount Diablo
Hello! My name is Crystal. I graduated from Mount Diablo High School in 2016 and began attending Los Medanos in the Fall of 2016. This will be my second year as a student at Los
Medanos. I am majoring in Early Childhood Education and hope to transfer to a four year college in the spring of 2019.
When I first came to LMC, I wasn't sure if I made the right choice of attending community college, but being in the Transfer Academy has changed my perspective. It is more affordable, and I am able to find out more about universities that offer my major with the help of counselors, college tours, and university representatives. In my free time, I love to bake and watch movies.

Major: Administration of Justice
High School: Calexico
Hey there! My name is Gabriel, and I graduated from Calexico High School in 2018. I am currently in my first semester of college here at Los Medanos. I will receive an AA in Administration of Justice at LMC and transfer to UCI to Major in Criminology. My goal is to become a special agent for the FBI. I want to work in the criminal field because I want to protect people and their rights. I've always been involved in leadership for the same reason, because I enjoy helping others as well as building relationships.
The reason I became a student ambassador was to become more involved with the school, but at the same time I get to develop skills that will help in the near future when applying for universities, scholarships, and even a job. By being an ambassador I get to work closely with classified professionals, as well as other students. We focus on serving LMC students and providing the assistance they need.
I wish you all a great semester, and don't be afraid to ask questions, we're here to help!
Thyra

Major: Sociology & Psychology
High School: Heritage
Hello! My name is Thyra. I graduated from Heritage High School in 2018. This is my first year at LMC and I am majoring in Psychology and Sociology. I plan to transfer to a UC in 2 1/2 years, minor in African American studies and eventually, earn my doctorate. I am a student ambassador and a peer mentor. As far as learning communities, I am apart of Umoja, EOPS, and soon to be, Honors. I chose LMC because it's cheaper and it is a great way for me to get familiarized with higher education, as college is foreign to my family. I get to meet new people and push myself to do things I thought I could never do.
I hope to be a psychiatrist and to also conduct my own psychological/sociological studies and even write about my findings. I've chosen this career path because I am a person of equality and change. I also believe that doing what you love allows you to be successful. I am very resourceful and social, so if you see me around campus, feel free to say hello!
Christian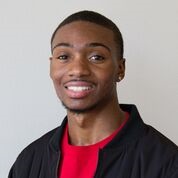 Major: Psychology
High School: Deer Valley
Hey! My name is Christian, and I graduated from Deer Valley High School in June 2018. This is my first semester at Los Medanos College and I am majoring in psychology. What I plan to become is a probation officer and work in juvenile institutions. The reason why is I feel as though I would be able to have a real impact on the kids and be a positive role model for them.
Being from Antioch/Pittsburg I have always thought and heard negatively about LMC. Now that I'm attending, I see all that LMC has to offer and brings to the table. LMC has tons of resources and amazing programs to help their students stay on track. For example I am involved in Umoja Scholars, Brothers of Excellence, and I'm also a Student Ambassador.
LMC is also very affordable and close to home. Studying here has taught me a lot about colleges and Universities and on how to conduct myself on a more professional level. Being in the amazing programs that I am in will allow me to network with a lot of people and participate in events that I'm eager for.
Richard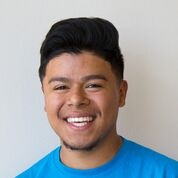 Major: Biology
High School: Pittsburg
Greetings! My name is Richard Preza and I graduated from Pittsburg High School in 2018. This is my first year here at Los Medanos College as a Biology major and I hope to transfer to my dream school, either UC Davis or John Hopkins University. The main reason I'm a Biology major is that I want to be an orthopedic surgeon or a pediatrician in the future.
The reason I decided to go to LMC was because it was way cheaper compared to a four-year institution and I was close to home. Also, I'm part of the Puente program and a Student Ambassador at LMC. Being involved in these programs really helped me get out of my comfort zone, such as interacting with people and participating in clubs and events. It also helped me to have that relationship with the staff.
In my free time, I love hiking, dancing and playing soccer. I love doing all that because I don't think about work or school which helps me relax.