Meet the Instructors
Los Medanos College Drama Staff includes some greatly talented teachers and artists. We have some old and new faces. Check us out:

Professor Nick Garcia (Department Chair) has worked extensively across the country as a teacher, actor, director, and designer. Before coming to LMC he was the Artistic Director of Children's Theatre Programming for the George Daily Auditorium, where he designed and oversaw the curriculum for the drama school as well as directed their summer season. He has performed, directed, and designed for venues such as the National Conservatory Theatre Center in San Francisco, Alter Theater Company in Marin, Pella Shakespeare Festival in Iowa, The Miner's Union Theatre in Silverton, Colorado, The George Daily Auditorium in Oskaloosa, Iowa, and both the Iowa New Play and Fringe Festivals.
As an actor he originated the roles of Josiah in Landless by Larissa Fasthorse, Mike in The Fellowship by Ignacio Zulueta, Mateu in Akarui by Jen Silverman, Moises in The River Bride by Marisela Treviño Orta, and Eben in I am Montana by Samuel Hunter. In 2006 he also received the IRAN award for Acting for his portrayal in I am Montana.
As a teacher he has designed the curriculum for multiple children's theatres across the country and was nominated for the Outstanding Teacher of the Year Award by the University of Iowa student body in 2009. He has received the Student Club Advisor of the Year Award from Los Medanos College, Meritorious Achievement Award for Excellence in program development from the Kennedy Center American College Theatre Festival, and the Cesar Chavez Inspirational Educator Award from Contra Costa County. He has also received recognitions in teaching from UC Irvine, The California State Assembly, the California State Senate, and has received 2 United States Congressional Recognitions for teaching and community service.
As a director his production of Larry Shue's The Foreigner and original devised play Snare won the Meritorious Achievement award for Ensemble Performance, and his productions of August Wilson's Fences, and Federico Bartolo's My Block were regional finalists at the Kennedy Center American College Theatre Festival. My Block also received 2 national awards from the John F Kennedy Center in Washington DC.
He is a graduate of Adams State College in Colorado where he received his B.A. in Theatre. In addition, he holds the Masters of Fine Arts Degree in Acting from the University of Iowa; where he was trained in Alexander, Meisner, Stanislavski, and Growtowski techniques, as well as mask, comedia del arte, mime, yoga, voice, dialects, and period styles.
---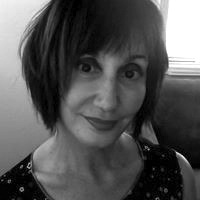 Professor Josephine Perry (aka Joanna Perry-Folino)
After more than 30 years as both an English and Drama professor who re-created the LMC Drama Department at Los Medanos College, Joanna retired in May of 2017 from her full-time teaching position at LMC. Although she has diverse interests such as film producing, consulting with documentary filmmakers, playwriting and working on her novel, she's very happy to still be teaching two classes each semester online: Chicano Cinema and Film As An International Art Form. Jo's been a member of SAG/AFTRA in Los Angeles and the Television Academy in North Hollywood for many years. For decades she was part of a panel judging student films from around the country in determining the recipients for the student Emmy Awards. She's also a member of The Independent Film Project (IFP) in Los Angeles and during the pandemic attended Harvard University in an online program to receive a certificate in Museum Studies. Her documentary film, Within Reach (http://www.withinreachmovie.com/home.shtml), focused on the search for sustainable communities in the US and was the recipient of the Eco Warrior Award at The Orlando Film Festival as well as being named one of the top ten documentaries of the last decade that influenced the world in a positive way. Since its first screening in Berkeley, dozens more intentional communities have been created in the US alone. Joanna is a dual citizen of Canada and the U.S. and travels from the west coast to the east coast at least twice a year to visit her family and dear friends in New England where she was raised. She currently resides in the Berkeley Hills in a fairytale cottage built in the 1920's with its own redwood tree and as rumor has it, the oldest live oak in Berkeley. Her future plans are to garden, help her friends and neighbors, revise her classes to make them as timely and relevant as possible and stay aware of all that is happening throughout the country and the world. In the meantime she and her dog take long walks at various marinas in the East Bay, deeply appreciative of the gorgeous natural habitat that surrounds her. Jo believes strongly in everyone's personal freedom, body autonomy, and the human right to expand one's imagination in order to self-actualize. She considers herself a very fortunate woman to be able to live life on such idealistic terms in one of the most beautiful areas of our country. Her philosophy: "It's great to be alive, healthy and as free as possible in whatever role you are playing, on stage and off !
---

Professor Hugo E Carbajal is a proud recipient of the 2013 Theatre Bay Area Titan Actor Award. He works as a freelance actor, director, photographer, and teacher. Hugo earned an MFA in Actor Created Physical Theatre at Naropa University completed via a program at the London International School of Performing Arts. He is proud to begin his Los Medanos College faculty story by directing a touring production of Esperanza Rising. Hugo has worked with Bay Area companies such as; Cuttingball Theatre, Shotgun Players, TeatroVision, Stagebridge, Alter Theater Ensemble, Kaiser Permanente Educational Theatre, Bay Area Children's Theatre, and the San Francisco Mime Troupe. Also a proud member of BALTAN (Bay Area Latino Theatre Artists Network). Visit hugocarbajal.com & Follow on twitter: @oogoever
---

Professor John Crosthwaite received his M.F.A. in Acting from the Theater School at Depaul University (formerly the Goodman School of Drama) in Chicago, Il. Currently John is working throughout the Bay Area as an actor, fight choreographer, director, and theater educator. John is also an Artistic Associate with the Oak Park Festival theater in Oak Park Il, as well as Poison Apple Productions in Martinez, CA.
---

Professor Tyrone Davis is an actor, director, teaching artist, TCG Leadership U[niversity] grant finalist (2012) and Community Artistic Director with American Conservatory Theater in San Francisco. He proudly serves as an adjunct drama professor at Contra Costa College and Los Medanos College, where he most recently directed Twilight Los Angeles, 1992 by Anna Deavere Smith and In the Blood by Suzan-Lori Parks. He is a graduate of the California Institute of the Arts (CalArts) School of Theater M.F.A. acting program and holds a B.A. in theater from California State University, Northridge (CSUN). He has appeared in productions of King Hedley II and Day of Absence (both directed by the late James Avery), Intimate Apparel, Topdog/Underdog, Death of the Last Black Man..., Agamemnon, The Three Sisters, The Time of Your Life, Radio Golf, Richard II (Independent Shakespeare Company), The Colored Museum, and the world premiere of On the QT (directed by Gina Belafonte). He made his Bay Area acting debut with the African American Shakespeare Company as Brick in Cat on a Hot Tin Roof (directed by L. Peter Callender). Davis is a founder of The Collective: The Depth of Black Arts, a multidisciplinary arts organization striving to establish spaces in which artists present and preserve African-American cultural traditions.
---

Terrence Tyrie Ivory is a director, producer, playwright, and acting coach. He holds a Bachelor of Arts in Theatre from Grambling State University and a Master of Fine Arts in Acting from the prestigious Actors Studio Program in New York City. In addition to lecturing, he has directed numerous theatrical productions: Dreamgirls, Fences, Crowns, A Christmas Carol, The Wizard of Oz, The Beauty and Beast, and The Emperor's New Clothes, to name a few. He has proudly produced the Northern California premiere of Ella Joyce's A Rose Among Thorns (a one woman show about the life of Rosa Parks). Also he has produced a musical workshop for young performers featuring the voice of young Nala (Niketa Calame) from the Disney movie The Lion King. Mr. Ivory has an undeniable passion for the performance arts. This Fall, Mr. Ivory is honored to direct August Wilson's Two Trains Running for Benicia Old Town Theatre Group. He thanks God for his beautiful wife and two handsome boys: Breslan and Brycen Ivory.
---

Professor Sean J. O'Neil has been adjunct theatre professor at Los Medanos College since 2001 having directed shows such as Twelfth Night, Welcome to the Monkeyhouse, Barefoot in the Park, A Raisin in the Sun, and Rough Crossing. He earned his B.A. in Drama from UC Irvine and M.A. in Theatre Directing from the Chicago College of Performing Arts. Currently Educational Technology Coordinator for Butte County Office of Education, Sean worked as Theatre Arts Director at Antioch High School from 1996-2012 where he produced and directed countless shows including Waiting for Godot, Miss Julie, The Maids, Macbeth, Brigadoon, and Crimes of the Heart. In 2007 his production of This is a Test performed as part of the American High School Theatre Festival in Edinburgh, Scotland. Before teaching, he worked for 3 years as an actor, director, producer and Arts Education Administrator with the San Francisco Shakespeare Festival. In 2002, he won a Dean Goodman Choice Award for his performance in Sight Unseen at Walnut Creek's Playhouse West. In 2006 he founded Antioch Classical Theatre Company - bringing professional actors together with student performers - with whom he performed the title role of Hamlet in 2008 and directed A Midsummer Night's Dream and Taming of the Shrew. He also created and produces the world-wide podcasts available at ShakespeareCast.com. He is a longtime member of Actors' Equity Association and Theatre Bay Area as well as an accredited Dialogue for Peaceful Change facilitator, Google Certified Teacher, and was T.H.E. Journal's Innovator of the Month for May 2013.
---

Jack Nicolaus is an actor, director, clown, educator, and arts advocate with ten years of experience in the professional theater world. He's worked in or in partnership with such organizations as the Kennedy Center (DC), American Repertory Theater (Boston), The Geffen Playhouse (LA), 59E59 (NY), the People's Improv Theater (NY), The Berkeley Rep, and the Department of Defense. He's the artistic director emeritus of Everybody Nose: NYC, a clown ensemble in New York. He has a Bachelor's degree in Acting and Directing from UCLA's school of Theater, Film, and Television and a Masters in Education from Harvard University.
In the artistic space, Jack's focus is on finding unity between artist and material, exploring different theories of activating the artist as an interpretive agent. As an actor, he ascribes to a "truth in the moment" philosophy, catlyizing students to tap into their lived experience and imaginative capacities. As a director, he investigates theater as an enacting of community, exploring the margins between audience and performer. His performance training is in Uta-Hagen inspired mid-century realism, Misner technique, viewpoints, modern dance, silent clowning, long-form improv, and yoga.
---

Professor Barbara M. Norris has been a theatre instructor at Los Medanos College since 2004 and is also the Artistic Director, Emerita, of Solano Repertory Theatre Company, an award winning theatre group she founded more than twenty years ago. She attended UC Berkeley and UC Davis where she received her B.A. in Drama in 1989. In 2003 she received her Master's Degree in Theatre, With Distinction, from California State University Sacramento, where she was named Outstanding Graduate Student for two consecutive years. Barbara has received numerous awards for acting and directing, including several Solano County Arty Awards and Sacramento Area Regional Theatre Alliance Elly Awards. She was recently honored with a special Arty Award recognizing her as a "Lifetime Contributor to the Arts" in Solano County. She has worked as an actress in film and television, and with notable Bay Area directors George Maguire (Dancing at Lughnasa, Our Town, The Heiress), Jon Tracy (Richard III), Jennifer Ray (Who's Afraid of Virginia Woolf), and Carla Spindt (The Foreigner). Barbara's directing credits include How I Learned to Drive, One Flew Over the Cuckoo's Nest, Our Town, M. Butterfly, Steel Magnolias, Twelve Angry Jurors, Peter Pan, Cats, To Kill a Mockingbird, The Baltimore Waltz, Danny and the Deep Blue Sea, The Vagina Monologues et al, and numerous collaborations with playwrights developing new works. She directed and helped tour Tia Madison's Brand New Shoes, and Anthony Finocchiaro's The Tutor. Barbara teaches Improvisational Theatre workshops for both children and adults, along with academic theatre courses in multicultural theatre, theatre appreciation, acting and directing.
---

Professor Ed Trujillo has a B.A. St. Mary's College-English
, University of Washington, M.A. Drama, University of Massachusetts-Post Graduate work in Theatre.

 Additional Training: Barie Rolf-Commedia 'dell arte
, Marcel Marceau. Ed has taught at DVC for over 27 years and was past Drama Area Chair. He worked for two years as at the Ethnic Cultural Theater at UW and worked with such companies as Black Arts West (African American), Red Earth (Native American) The Exclusion Act (Asian American) and with several Chicano Teatro groups. He has taught: Beginning, Intermediate and Advanced Acting, Movement for Actors, Playwriting, History of Theatre, Shakespeare, Multicultural Perspectives in American Theatre
 and Auditioning. He was awarded Teacher of the Year at DVC, Excellence In Theatre Education KCACTF Region VIII, and Peacemaker of the Year by the Center for Development and Conflict Resolution Panels. Recent directing projects have included: Lorca In A Green Dress, The Shriker, Grapes of Wrath, Othello, Alice In Wonderland, Man Of La Mancha. Cabaret, West Side Story, Frankenstein, Twilight 1992 Los Angeles, Oedipus El Rey to name a few. He is currently the Chair of the Equity/ Diversity/Inclusion Committee for KCACTF Region VII.
Our instructors are the best. Why go anywhere else?