Scholarship Offereings
The Perry-Folino Scholarship for Dramatic Writing is awarded to an LMC student who has demonstrated talent in either playwriting, screenwriting, dramatic monologues or dramatic narratives such as memoir writing. Students meeting the qualifications for these scholarships are encouraged to apply. Applications and instructions will be available in November.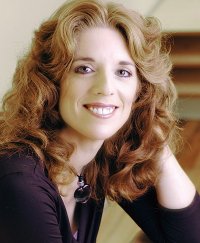 The Carla Zilbersmith Scholarship for The Performing Arts is awarded to an LMC Drama or Music student who has shown exceptional ability and courage in the performing arts. It is named after former Professor Carla Zilbersmith, a gifted singer and actor, who helped in the re-establishment of the LMC Drama Dept and was the esteemed and very popular Chair of the Theatre Department for The College of Marin for 15 years. Ms Zilbersmith died in May 2010 from ALS, or Lou Gehrig's disease after a spirited and courageous battle to maintain her sense of humor, her love of people and her compassion to everyone who crossed her path. Although she will be deeply missed by all who knew her, this scholarship will help to keep her alive in the minds and hearts of performing arts students to whom she devoted her remarkable life.
Mathew Shepard Memorial Scholarship was created in honor of the young gay man who was brutally murdered and whose story was dramatized in The Laramie Project. The Drama Dept. produced The Laramie Project and students and faculty were so moved by it they decided to create this scholarship.