Faculty Bios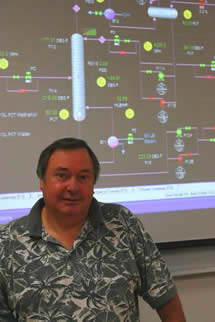 GARY CALKINS
After college I went to work for General Motors. I was soon drafted into the Army where I served for 3 years. Not wanting to return to accounting after my discharge, I hired on with Shell Oil Co, in Martinez Ca. I started as an operator in the Distilling/ Hydroprocessing department. I worked my way up to process controller, team leader and eventually department mentor.
As the mentor, I was sent to Port Arthur Texas to learn the new Envision Simulator. After returning to Martinez, I was responsible for all the training using the new Simulator. After retiring from Shell Oil co. I was hired by LMC to teach in the PTEC department.
I am proud to have been one of the original instructors and I feel privileged to help prepare students for a career in the Petro-Chemical industry.
---
WILLIAM CRUZ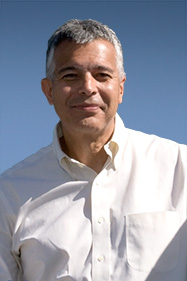 William Cruz joined LMC as our first full-time faculty member in the PTEC program.
William received his BE in Chemical Engineering from The Cooper Union School of Engineering and his M.E. in Biomedical Engineering from the University of Virginia. He has worked as a process engineer for Cygnus Therapeutics, Procter & Gamble and Clorox. In these companies he was recognized as a process development expert by making contributions in their pharmaceutical, chemical and consumer product businesses.
He has also worked at the National Hispanic University as a professor of physical sciences and math. At this university he contributed to the establishment of the math and science department and to their WASC accreditation. He loves learning and teaching and has been involved in both for his entire life.
Outside of work, William's interests include spending time with his daughter, the theater, scuba diving, hiking and traveling.
---
FRED FERRANTE - PTEC INSTRUCTOR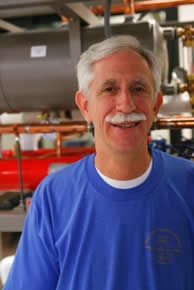 Fred was born in Martinez, California in 1947. He graduated from Sacramento State College in 1968 with a BA Degree in Police Science and Administration. Following graduation from college, Fred began a 12-1/2 year career as a Probation Officer with the Monterey County Probation Department.
In 1981, Fred decided to change careers and began employment with Shell Oil Company at the Shell Martinez Refining Complex.
Fred was assigned to the Utilities Department and began his employment as an Area Operator. Fred progressed through the ranks (Process Operator, Process Controller, Utilities Off-Site Day Operator) and was promoted to staff (Foreman) around 1990. After working several years as a Shift Foreman, Fred became the Utilities Operations Maintenance Coordinator and in 2000, he became the Utilities Department Mentor, a position he held until his retirement in May 2009.
Fred has had extensive experience in unit operations (Utilities, and Sulfur Plant and Treaters Units), turnaround maintenance, new projects, trouble shooting, mentoring, training new and experienced operators, developing training material, and writing operating procedures.
---
JIM MARTIN - PTEC INSTRUCTOR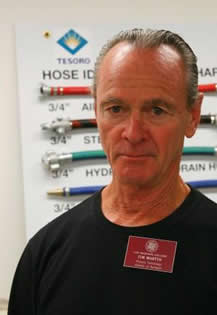 Jim was born in Bristol, Virginia. He graduated from Louisiana State with a B.S. in chemical engineering in 1967. Jim served in Viet Nam in 1970 in the infantry as a platoon sergeant. He retired from the Dow Chemical Company where he worked 34 years and held a variety of management positions including; chemical manufacturing, maintenance, human resources, material management, and employee development.
He is a master trainer for the Ken Blanchard Companies' course Situational Self Leadership within Dow Chemical and globally. Jim has trained hundreds of employees in "self leadership", both in the U.S. & internationally. He is a certified facilitator for the Franklin/Covey course, The Seven Habits of Highly Effective People. He is a Steward for the Northern California Bay Area Society of Organizational Learning (BASoL). At present, he is the Outreach Director for the Process Technology Program at Los Medanos College.
---
DENNIS GRAVERT - LMC PROFESSOR
Dennis teaches the Chemistry portion of the PTEC Certification/AS Degree.
Stanford University
Ph.D. Organic Chemistry 1990-1995
The Scripps Research Institute
Post-doctoral research 1995-1998
Saint Mary's University of Minnesota
Tenured professor 1998-2007
Los Medanos College
Full-time instructor 2007-present
---
SCOTT SECHLER - PTEC INSTRUCTOR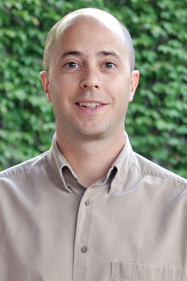 "Wow, that's exciting" was my first response when I learned that Los Medanos College was putting together a Process Technology (PTEC) program. I knew right away that I wanted to be a part of it.
This curriculum helps open doors to solid, well-paying careers as process technicians. It's very rewarding to know that my efforts as an instructor help to position students for sound employment opportunities. For many, it means a higher standard of living.
I'm thrilled to be part of the PTEC program. The students are very engaging and they continuously generate great questions. In a given session, I find myself drawing on my experience in process design, quality, process control, plant start-ups, day-to-day production support, as well as my current role as an improvement project engineer.
Scott has worked in the chemical industry for 30 years. He holds a Bachelors degree in Chemical Engineering and a Masters degree in Business Administration.
---
MIKE KEAN - PTEC INSTRUCTOR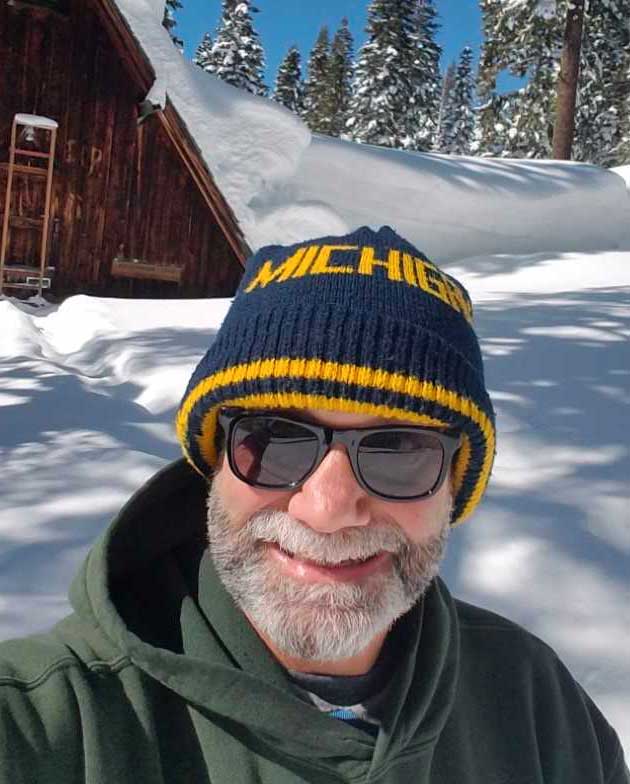 Mike was born in New York City in 1962. He attended high school in central New Jersey. As the University of Michigan in Ann Arbor, Mike receieved his BS in Chemical Engineering and completed the alternating term coop engineering program with Dow Chemical.
After retiring from Dow Chemical in Pittsburg, Mike began teaching PTEC courses in January, 2018.
Mike has accumulated over 32 years experience in Semiconductor Manufacturing and the Chemical Process Industries. This includes jobs as an operations enginer, process engineer, project engineer and process control engineer. Mike specialized in advanced process control and process optimization.
Mike has a six-sigma black belt certification, an active member of the Nor-Cal section of AIChE [Ameritcan Institute of Chemical Enginers], and a registered professional engineer in California.
When not on campus, you can find Mike on his bicycle, or volunteering for the Boy Scouts of America.
---
JIM BROKER - PTEC INSTRUCTOR
MBA – Saint Mary's College
LMC Alumni
Employer: Tesoro Corporation
Position: Health and Safety Superintendent
Experience: 29 Years experience in Petrochemical Operations, Maintenance, Inspection, Turnarounds, Health and Safety
Have been teaching at LMC for 3 years, with Process Technology from its inception at LMC
"Helping to make dreams a reality for deserving individuals in a fascinating industry, filled with opportunity".
Proud to be part of the PTEC Team!
"This project is an equal opportunity program and was funded in part by a grant awarded under the President's Community Based Job Training Grants, as implemented by the U.S. Dept. of Labor's Employment & Training Administration. Auxiliary aids and services are available upon request to individuals with disabilities. The information contained in this product was created by a grantee organization and does not necessarily reflect the official position of the U.S. Department of Labor. All references to non-governmental companies or organizations, their services, products, or resources are offered for informational purposes and should not be construed as an endorsement by the Department of Labor. This product is copyrighted by the institution that created it and is intended for individual organizational, non-commercial use only."