Welcome to Men's Basketball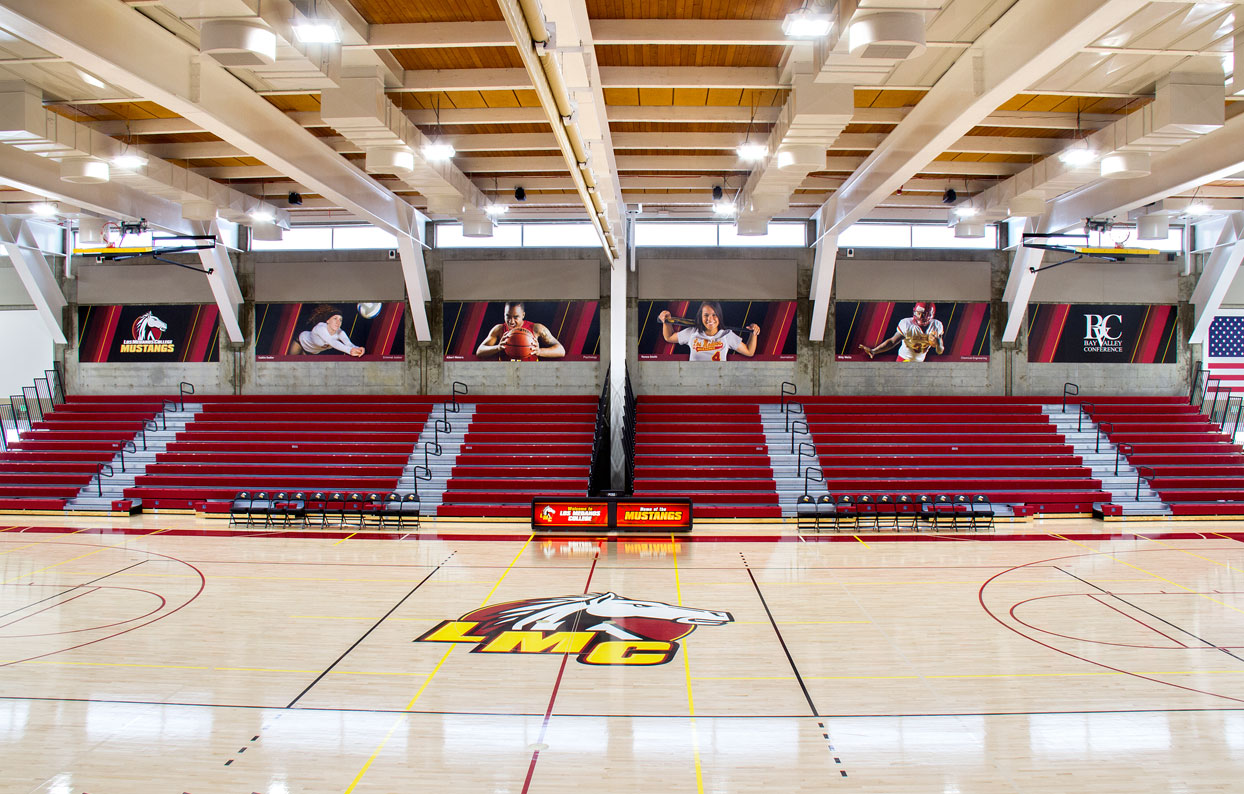 2023 Bay Valley Conference Awards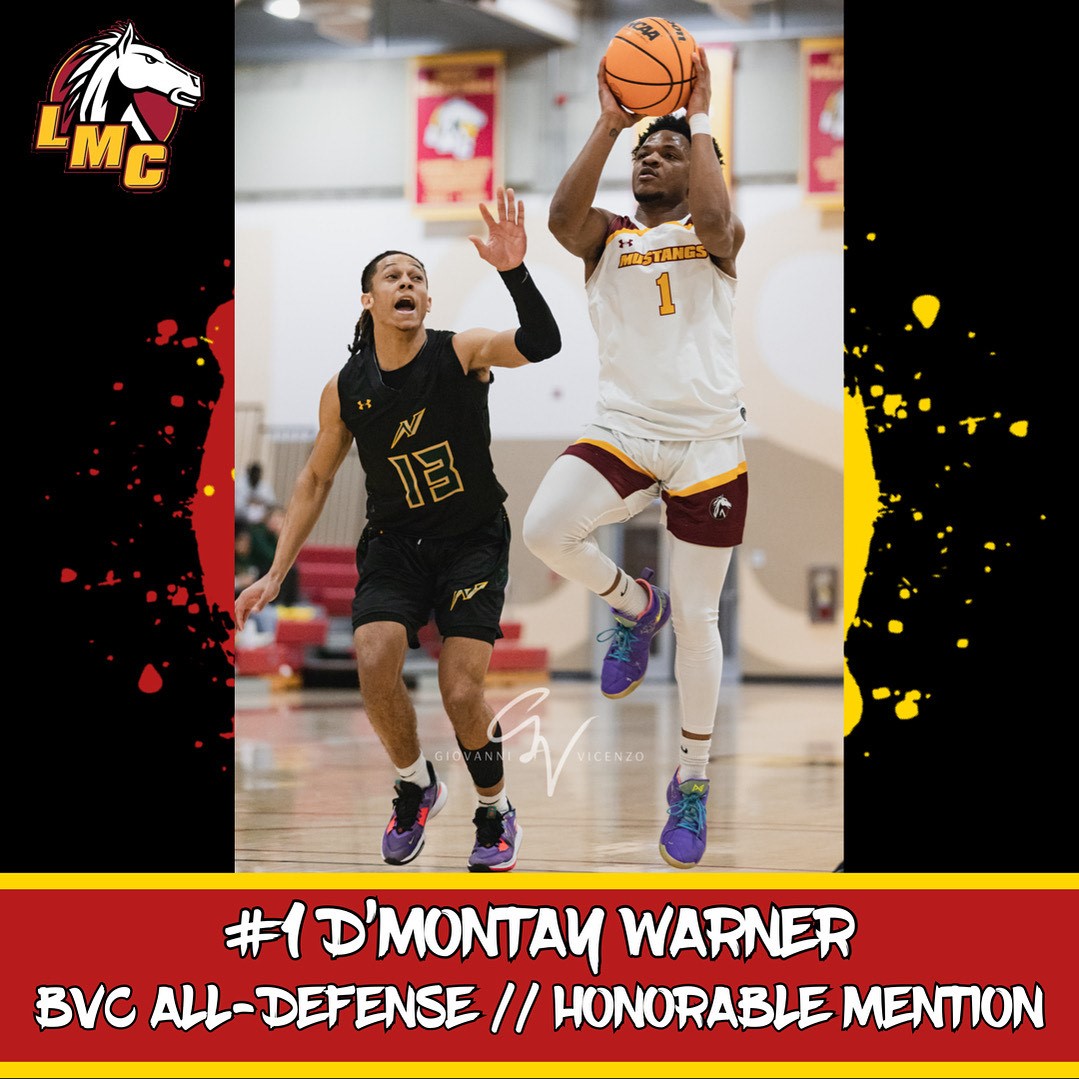 #1 – D'Montay Warner (Sophomore)
As our lone returner, Tay has emerged as an outstanding leader. Along with earning All-Defensive and Honorable Mention in the Bay Valley Conference, Tay has become the all-time leader in Career Wins at Los Medanos College with 46 wins! There's no one else who we think deserves this achievement after all he's been through. Ever since Tay stepped foot on campus, he's improved his offensive game by being able to score at all three levels while already being a tenacious and tough defender. We wish nothing, but the best to D'Montay as he looks to continue his basketball career at the next level and we thank him for all he's done for this program.
---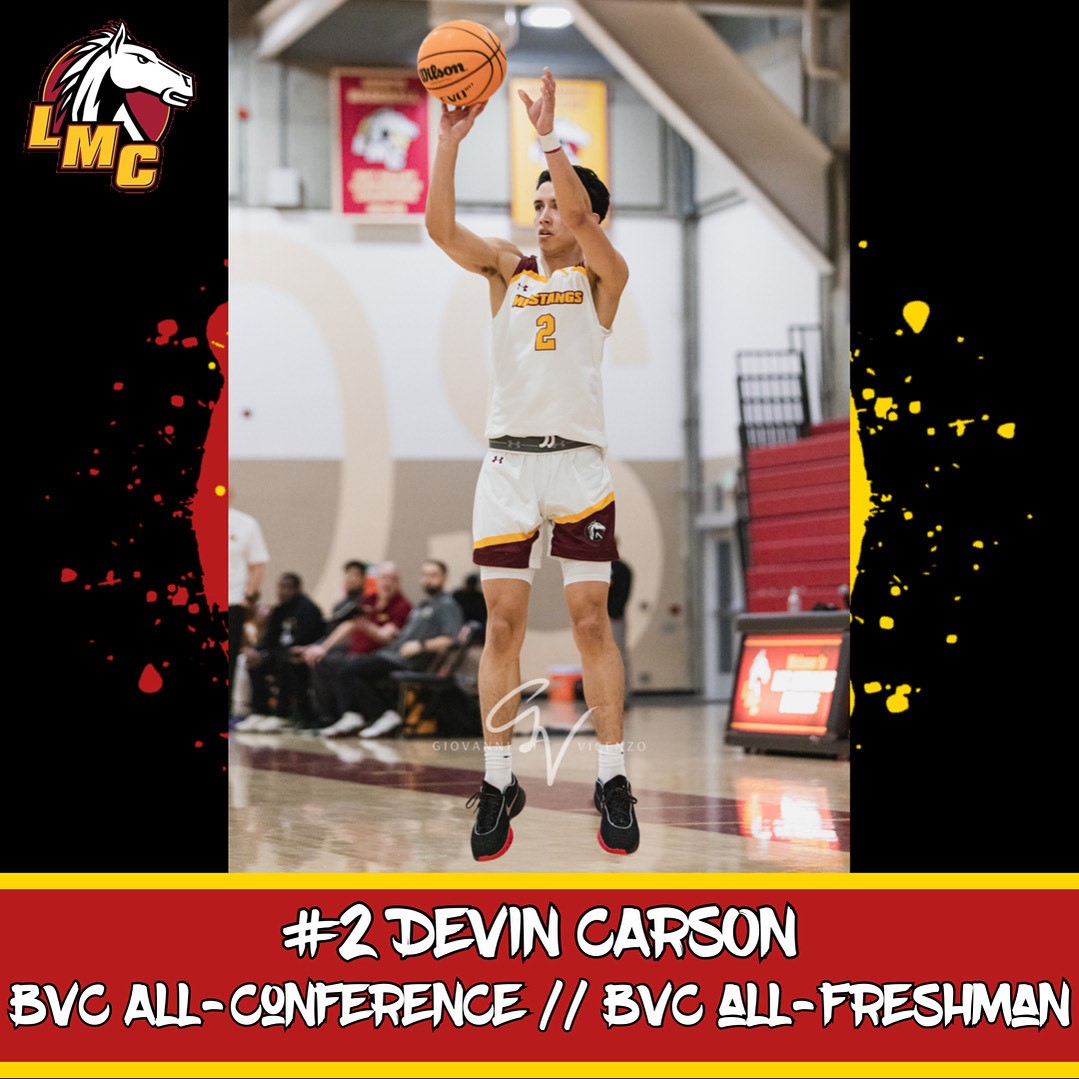 #2 – Devin Carson (Freshman)
As a true freshman, Devin has proven himself to be one of the most dynamic scorers in the Bay Valley Conference. With a few double-double's & 30-point games (two of them being back to back), he earned All-League and All-Freshman Honors in the BVC. We're excited for what the future holds for Devin as he's committed to build off this remarkable freshman year and getting better day by day, ready to make his mark in his sophomore year.
---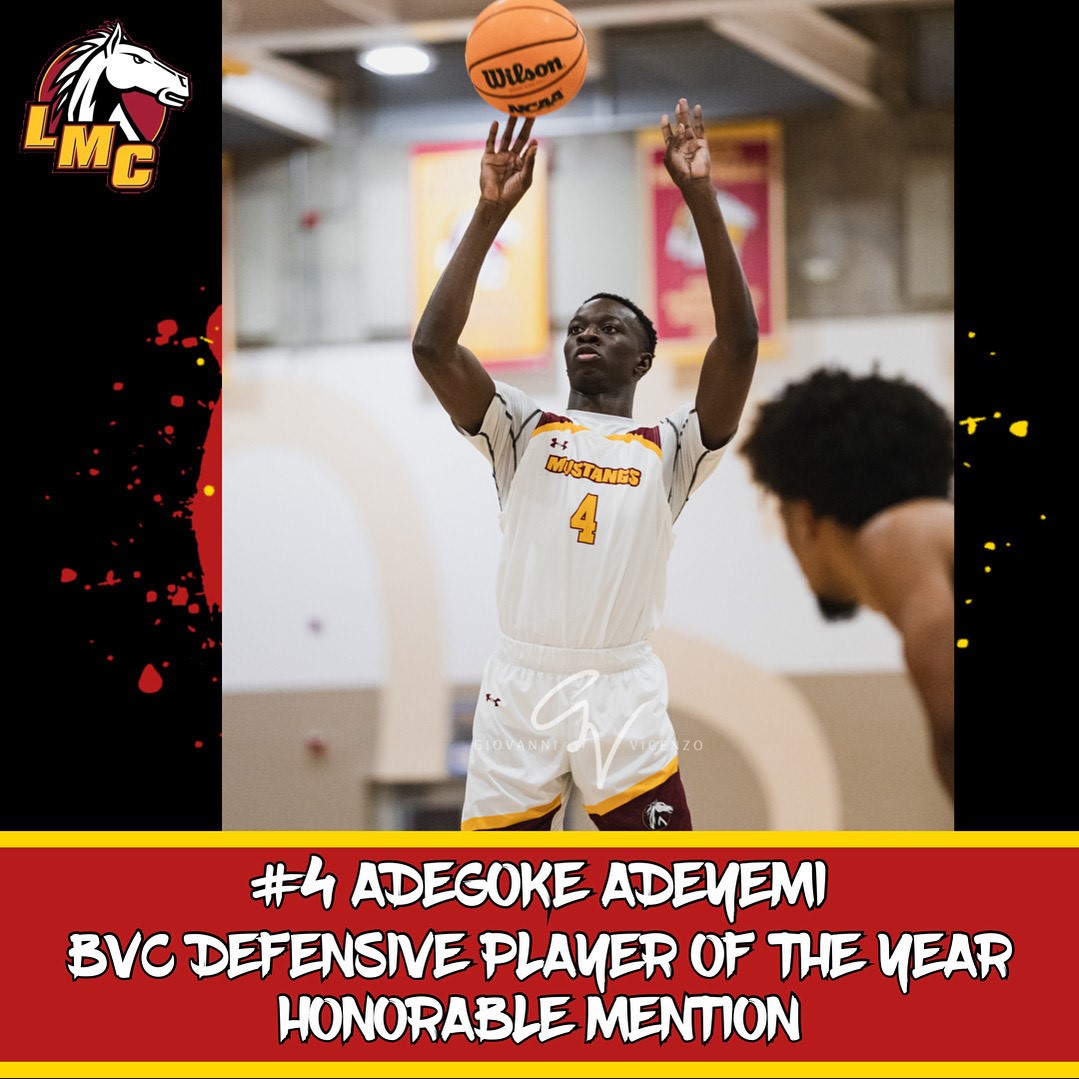 #4 – Adegoke Adeyemi (Sophomore)
Transferring from Monterey Peninsula College, 'Goke' came into our program and made his mark on crashing the glass as well as being our anchor on the defensive end. We were blown away by how hard he played every time he stepped on the floor and his impeccable instincts. Leading the state of California with 113 blocks, Goke was nominated as the Bay Valley Conference's Defensive Player of the Year along with Honorable Mention. On top of that, we named Goke Team MVP as he was a crucial part to our teams success. We can't wait to see what comes next for Goke as he looks to continue his career at the next level.
---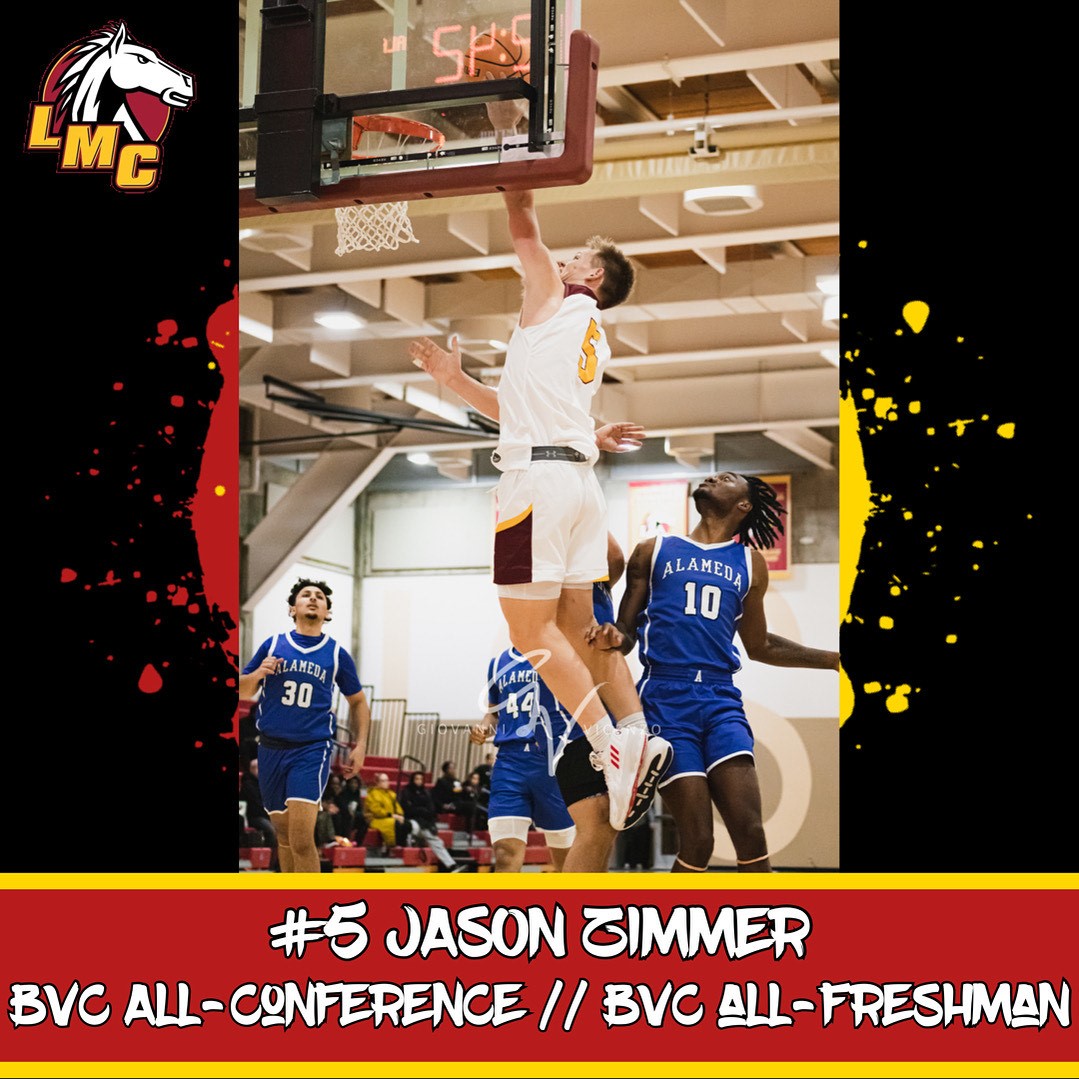 #5 – Jason Zimmer (Freshman)
Coming off a Division 1 NCS Championship in his senior year at Clayton Valley, Jason came to Los Medanos with the intentions of bringing similar success. In his freshman year, he earned All-Conference and All-Freshman honors in the Bay Valley Conference. This was no surprise as he was vocal and lead by example playing hard on both ends of the floor. On top of that, we loved his consistency in bringing a toughness mindset every day. We are grateful to have a player like Jason and wish him the best of luck as he will continue his college basketball career at California State University Stanislaus.
---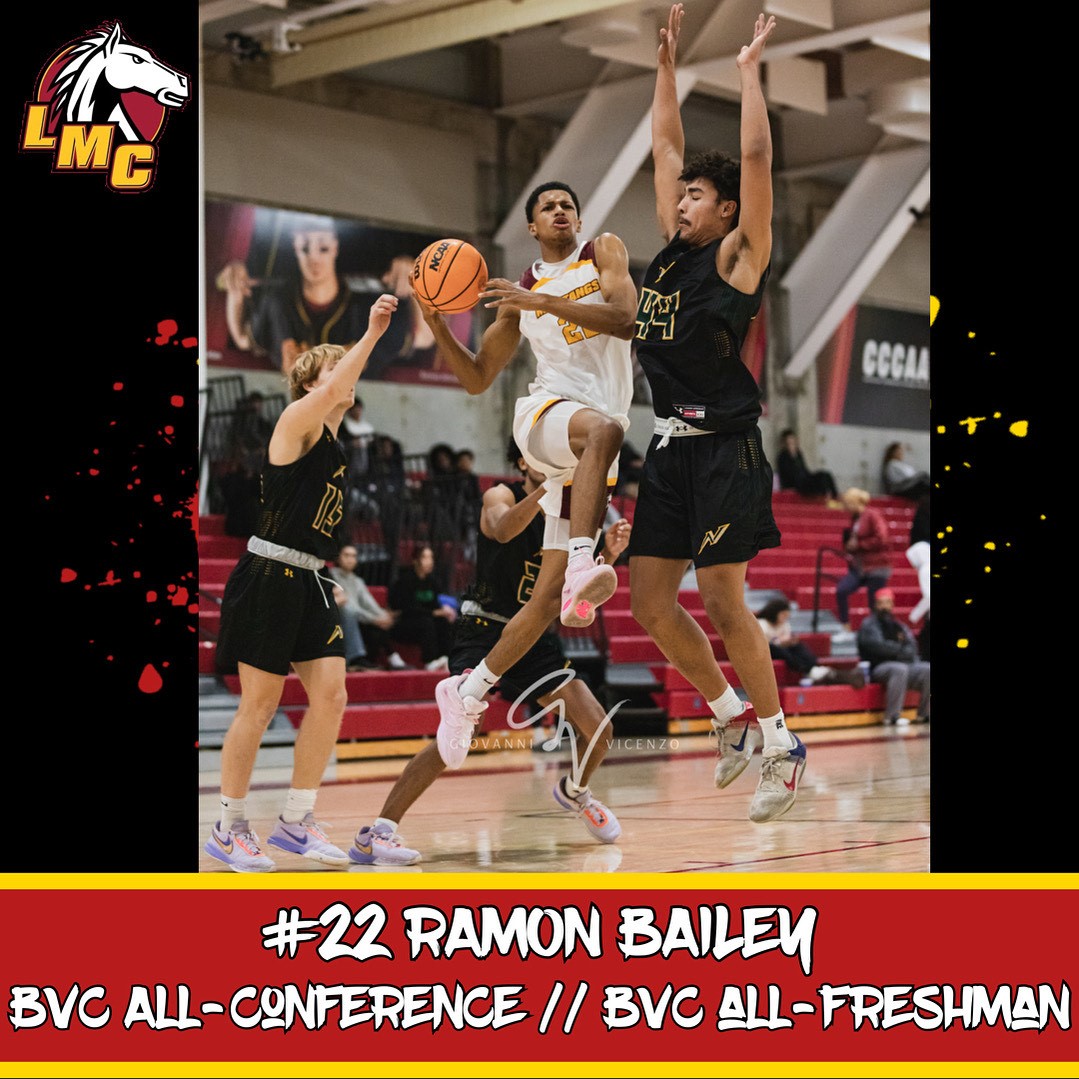 #22 – Ramon Bailey (Freshman)
Being the youngest on the team, Ramon blossomed his natural free-flowing skills on the offensive end with his incredible shooting and acrobatic finishing ability. Because of his performance on the floor, he received All-Conference and All Freshman honors in the Bay Valley Conference. We are excited for what the future holds for Ramon as he looks to elevate his game for his sophomore season and will have a leading role for next year's team.
---
Photography above provided courtesy of Cathie Lawrence, Lead Sports Photographer
Derek Domenichelli, was hired as the Men's Basketball at Los Medanos College in the spring of 2001. Since arriving at Los Medanos College , Domenichelli has led the Mustangs to the playoffs 12 out of his 19 seasons. In that time he has had:
4 All- State players
3 Conference "Players of the Year"
52 All-Conference players
109 players transfer on to four your schools
365 wins as the head coach at LMC
3 time "coach of the year"
Domenichelli is a faculty member in the Kinesiology/Athletics Department and has taught and coached at LMC since Fall 2001 . Prior to taking over at LMC, Domenichelli, coached Pittsburg High school for 3 seasons where he captured a league championship and an overall record of 72-18. Before coaching at Pittsburg High, Coach D was an assistant coach at San Jose City College and Cal state East Bay.
Domenichelli played basketball at Cal State East Bay and graduated with a Bachelors degree in Kinesiology in 1994. He has also earned a Masters degree and Teaching Credential in Kinesiology.
Currently, Domenichelli lives in Concord with his two children Bella and Dylan Domenichelli.
Men's Basketball
Derek Domenichelli