Contact Us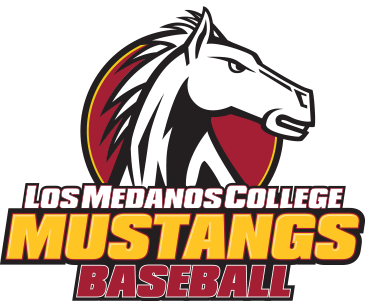 Anthony D'Albora - Head Coach
The Coaching Staff at Los Medanos College is anchored by head coach Anthony D'Albora. Coach D has been in college baseball for eight seasons now, including his time at NCAA Division 2 Chico State University and NCAA Division 1 University of San Francisco, before coming to LMC. D'Albora and his staff focus on the core values of the program: a family oriented group that works hard to better themselves as students, as people, and as players.

Chris Bodishbaugh - Assistant Coach
Chris Bodishbaugh is back to run the Stangs pitching staff. Bodi is an LMC Alum who went on to play at NCAA Division 2 Chico State University after LMC. He was then drafted and spent time in both the Chicago White Sox and Miami Marlins organizations, as well as playing six years of independent professional baseball in the Atlantic Association, American Association and Pacific Association.

Chad Highberger - Assistant Coach
Coach Highberger is a former Mustang back to help work with catchers, outfielders,
and hitters. Chad played at the Division 2 level at Eastern New Mexico University. He recently finished his first season of professional baseball with the Pittsburg Diamonds of the Pacific Association.

Matt Jacobson - Assistant Coach
Matt Jacobson is another Mustang Alum back to join the coaching staff. He will work with the outfielders defensively and help run the offense and base running efforts. In his sophomore season at LMC, Jacobson was named Bay Valley Conference Player of the Year. After two years with the Stangs, he moved on to play at NCAA Division 2 Chico State University.

Brett Ringer - Assistant Coach
Coach Ringer will work with the infielders defensively, as well as coach 1st Base offensively for the Mustangs. Brett was a standout infielder at Feather River Community College before playing two season at the NCAA level at California State University Chico. After his playing career, Ringer spent the following three seasons coaching at both Chico State and Butte College before joining the staff at LMC.

Andre White - Assistant Coach
Andre White works with the Mustang outfielders. Coach White played at Laney College before being drafted by the Cleveland Indians and playing four plus seasons of professional baseball.
Baseball
Anthony D'Albora
Brian Powelson - Athletic Trainer
John McDermott - Athletic Equipment Manager