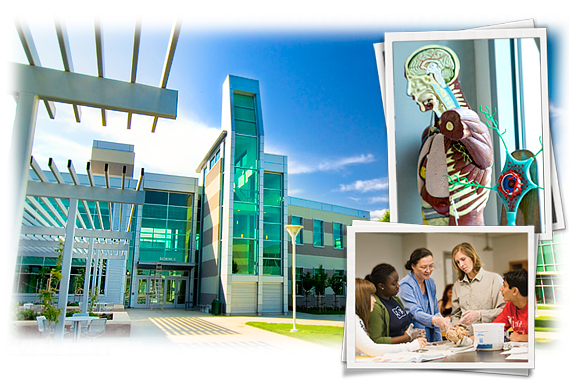 The LMC biology department offers courses that satisfy a wide range of major and non-major requirements. We offer general education courses for transfer and AA degrees, as well as pre-nursing classes for students interested in applying to RN or LVN programs. We also offer lower division biology majors courses required for students interested in medicine and biology research.

We are pleased to offer all of our courses in the new LMC science building equipped with state-of-the-art classroom presentation and learning tools and excellent lab facilities. We are even more pleased to have a dedicated and talented teaching and support staff who consistently receive great praise and excellent evaluations from our students.

Biology courses and transfer/degree/major prep requirements:
Below is a listing of the LMC biology courses and the transfer/degree/major prep requirements satisfied by each course. Below that is a link to the college catalog and class schedule where you can read the official descriptions of each course. You might also like to click on the buttons on this page that take you to new pages with more information about our classes, the teachers who teach them, and the staff members who support them.
Non-Laboratory Human Biology Course for a Terminal LMC AA degree or to Satisfy the Health Requirement (Area E) for Students Transferring to a CSU:
Biology 5 (Human Health)


General Education Biology with Lab for Transfer students who

DON'T

intend to pursue careers in medicine, nursing, or biology research: Biology 7 (Environmental Biology), Biology 8 (Human Biology) and Biology 10 (Non-Majors General Biology)


Pre-nursing Courses (LVN Program):
Biology 30 (Anatomy and Physiology) and Nutrition 55 (Nutrition)


Pre-nursing Courses (RN Program):
Biology 40 (Human Anatomy) and Biology 45 (Human Physiology) and Biology 50 (Microbiology)


Biology or Pre-Med Majors:
Biology 20 (Cellular Biology) and Biology 21 (Organismic Biology)

For complete course information visit the course college catalog