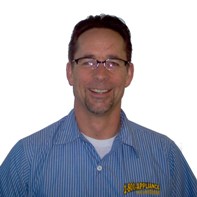 I took the appliance course after paying "too much" to fix my whirpool washer. What I found was an escape from the dead-end grocery job I was stuck in.
Instructor Len Price taught me everything I needed to get hired on-the-spot with a local repair company. What a difference from grocery work! You can't beat the satisfaction of visiting a frustrated customer, repairing an appliance, getting a fat check and a big "Thank you!"
I dragged my two brothers into Len's class at Los Medanos, and now they own successful repair businesses here in Bay Area, (Domestic Appliance) and in Washington State, (Appliance Rescue). As for me, my company has become largest independent servicer in San Diego with over 35 technicians and 3.5 million dollars in annual revenue! I don't get the satisfaction of doing repairs anymore, but I do make more money! (ahh, the compromises we suffer).
If you care about people, and are proud of the work you do, then this is the industry for you! Quality technicians will always be in in huge demand!
- Perry Williams
---