Dave Tollefson Helps New York Giants Win Super Bowl!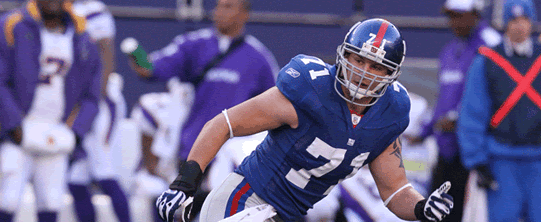 Giants' Dave Tollefson, Packers' Aaron Rodgers share similar back stories
Mustang Dave Tollefson plays defensive end for the New York Giants and now has both the 2008 and 2012 Super Bowl Giants wins to add to his accomplishments.
Dave came to LMC from Ygnacio Valley High School, and following his LMC stint, went on to play at Northwest Missouri State. He was drafted by the Green Bay Packers in 2006, then spent some time with the Oakland Raiders, before ending up with the Giants.
Van Boschetti, LMC's former football coach, remembers Dave was a pleasure to coach. "He was one of those rare individuals who you knew, when he matured mentally and physically, was going to be something special. Dave always wanted to do well in whatever he did, and was passionate about football. I just knew he was destined for something great. "
© Copyright Los Medanos College
---