Costs for the Fall 2022 London Program
Option A: Shared Homestay: $8,645.00
Option A - accommodations in a twin-bedded room in a homestay within a residential neighborhood of London including continental breakfast five days a week and access to cooking, laundry facilities and wireless Internet;
Option B: Shared Apartment: $10,195.00
Option B - shared accommodations in a fully-furnished apartment, housing between 2 and 6 students per unit, including a kitchen and access to wireless Internet - no meals are included.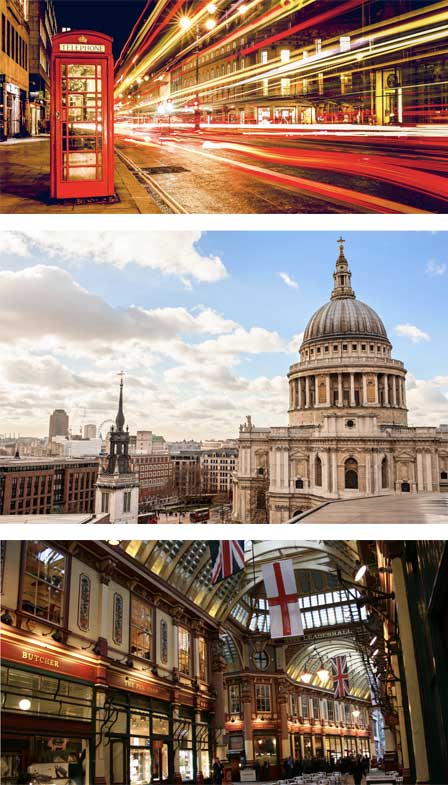 Both A & B options include:
London Transport travel pass giving unlimited use of the buses and underground trains (homestay participants receive a
multi-zone [zones 1-3] travel card, and participants choosing the apartment option receive travel card for zones 1 and 2);
orientation program consisting of an orientation meeting with AIFS staff; workshops on cultural differences,
safety/security and travel; local area walking tour; student information packet including comprehensive student handbook and local area information; welcome reception and half-day guided sightseeing tour of London;
access to the wireless-enabled AIFS Student Center and the services of the AIFS Program Coordinator and Student
Services Staff for information, personal advising/counseling and 24-hour emergency contact service;
use of the AIFS computer lab with free Internet and printing access;
weekly cultural program of optional subsidized extra-curricular activities including guided day trips, walking tours, theatre and sporting events;
membership of the Imperial College Union. Includes access to student clubs and societies, and, to Imperial College events;
International Student Identity Card (ISIC);
membership with borrowing rights, of the local public libraries;
medical insurance policies;
round-trip airfare between San Francisco and London, and transfers between the airport and the program site on the specified program dates for $TBC
mandatory additional U.S. government and airline-imposed departure taxes, fees and fuel surcharges of $TBC (subject to
change);
NCSAC tuition or administrative fees;
textbooks;
meals not listed above;
passport and visa fees if applicable;
additional field trips and excursions to those listed;
personal expenses;
optional medical insurance upgrade;
anything not specified.