Becoming a Community Mentor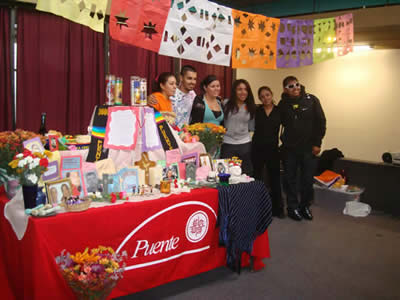 Each of our Puente Mentors are incredibly vital to the success of our mission. Because of this, we highly value our Mentor's role! By actively interacting with Puente students, Mentors demonstrate and share first-hand how they tackled the tough, real-life obstacles that so often impede Latino success. Simply put, our Puente students learn from the real pros--the real-life heroes of our community!
If this sounds like something you always wanted to be a part of, then we'd DEFINITELY like to hear from you!
Application Process
Puente Mentor applications are accepted all year round. Recruitment occurs on an ongoing basis.
INSTRUCTIONS: Click on the application link and save it to your computer. Then print it and fill it out then send it to: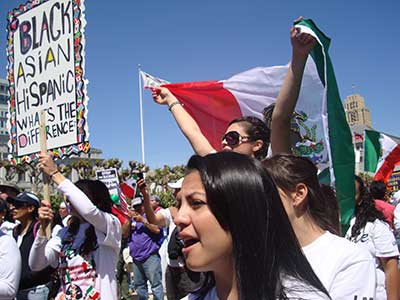 Attn: Puente Program
Los Medanos College
2700 East Leland Road
Pittsburg, CA 94565-5197
Puente Mentor Application (724 KB)
The Crisis Defined
The Puente Program is really about training and equipping the future Latino leaders of California. Studies continue to show that Latinos perform far below counterparts. In fact, it's an outright crisis of unprecedented proportions.
Action is Needed NOW!
The Latino community in the future will be BOTH the largest and most undereducated population in California. We can be proactive and mobilize our youth NOW to intelligently, creatively and boldly deal with the issues they face. It's not all hopeless, people. In fact, far from it!
Student Led Community Action
Currently, several of the students in the Puente Program are volunteering an hour or two a week to tutor at local high schools, such as Freedom High School in Oakley. Students are constantly encouraged to take the skills and knowledge that they've gained in the Puente Program and apply it to bettering the community whether it be in the college community or their personal community of family and friends.
"Never did I think that one could get so much satisfaction out of helping someone else through the tutoring at Freedom High School. I have been able to motivate students to excel in academics; students that have never thought of education as something that could empower them. The students now are knowledgeable in their subjects at school. Many of them are excited now, more than ever about going to college and getting their degrees. Apart from all that, the students' grades have improved immensely. I can now go home knowing that I made a difference in someone's life." ~ David A. Lopez on his experience as an O.D.A.T. Tutor