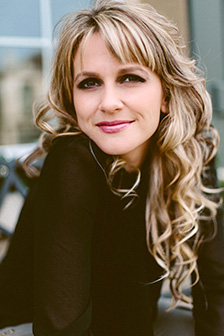 Amber Gill, LMC '02, is on a roll to the Super Bowl! She and her husband, LMC Alum David Gill created a commercial that is a finalist in the Doritos Crash The Super Bowl commercial contest. The "Cowboy Kid"commercial has won out 5,500+ entries from around the world, due to popular online voting. Check out the commercial and vote if you choose at www.vote4cowboykid.com.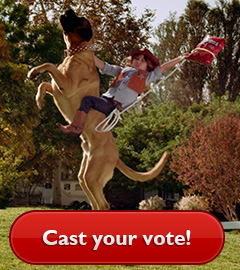 The winning commercial will be broadcast during the Superbowl, along with another one selected by Doritos from the five finalist commercials. The winner will not be announced until the end of the Superbowl. Amber, her husband David, and their two young sons will be eagerly awaiting the results in box seats at the big game. If they see their commercial broadcast, they will know they have a 50/50 chance of being the winner. And the winner is a BIG deal – they win $1 million!
The Antioch High School alumna focused on music while at LMC, studying with Silvester Henderson, Chair of the Music Department. She earned an Associate of Arts in Liberal Arts at LMC and then moved to Nashville to get her music career going. Her professional areas of focus are writing and producing music, while teaching voice privately now for about 15 years.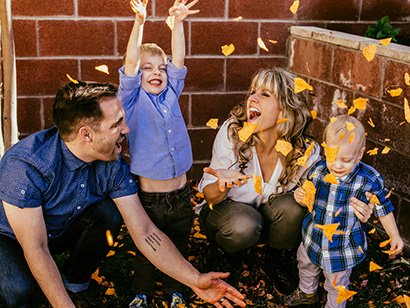 Amber had met David Gill through church and encouraged him to take a few music classes at the college while he was still in high school. They kept in touch for a number of years, and eventually married and moved together to Orange County where they continue to live, work and raise their two young sons.
Amber is still recording music, writing and producing background music for television shows, and developing videos with her husband such as their great Doritos contest entry. Note: the people in the hired were all hired actors, including the fabulous dog, but the inspiration came from the Gill's experiences raising their two young sons.
The rest of the story has yet to be written. , vote and share with your friends if you choose, watch the Superbowl, and maybe the rest will be "Gill/LMC history." Amber is already a success story at LMC – it is time that everyone knows it!
Other coverage of this story:
---