September 28, 2011
Media Contact: Barbara Cella, Director of Marketing (925) 473-7322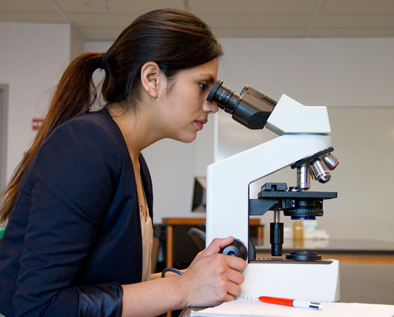 PITTSBURG: Los Medanos College (LMC) has received notice from Senator Barbara Boxer's office that the college has been awarded a five-year, $4.25 million grant to support a strong STEM (Science, Technology, Engineering and Math) pipeline from high school, through LMC, and into four-year colleges and universities. The grant is funded through the Hispanic-Serving Institutions (HSI) Grant Program, the intent of which is to "serve Hispanic and low-income students by building institutional capacity."
The grant, entitled STEM Transfer Velocidad, is a comprehensive initiative, which will focus on bridging the gap between how many student hope to transfer in STEM fields and how many actually do. The grant team will work closely with LMC's current EXITO grant, which is actively focusing on the gap between the number of students who plan to transfer when they begin their college career at LMC, and the number of students who actually complete the transfer process successfully. Both grants are designed to create systemic change at LMC — EXITO focuses on developing an organizational culture where transfer is a high institutional priority, while STEM Transfer Velocidad focuses specifically on STEM transfer.
Program components include:
College Readiness for High School STEM Students – Establishing the Pipeline: Establishing strong connections with STEM-focused students, their families and their preparation in high schools.

Transfer Readiness – Accelerating the Pipeline: Providing students with programs, technology and labs that support and accelerate their STEM transfer.

Articulation Readiness – Solidifying the Pipeline: Creating clear pathways for STEM transfers with feeder four- year universities.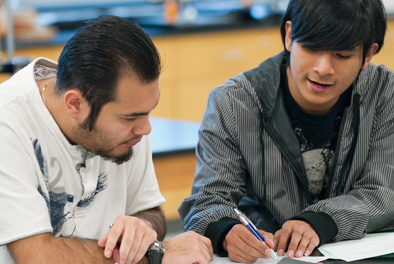 This is the third five-year Hispanic-Serving Institutions (HSI) grant that Los Medanos College has received. The initial grant focused on increasing the number of enrollments, especially Latino, at LMC; increasing persistence of first-year freshmen from the 1st to 2nd semester; increasing the number of Latino students who transfer and/or receive certificates; and building a comprehensive ESL program. The initial grant came to conclusion on September 30, 2010 and significant strides have been made in these areas.
The Pittsburg-based college is uniquely prepared to support this STEM transfer effort with the completed expansion of its classroom/lab space by 50% by building new science, math and library buildings (2007). There are plans to construct a multi-purpose science lab at the college's center in Brentwood. A very active and successful MESA (Math, Engineering, Science Achievement) program, will expand its scope with support from the grant.
"We are delighted to receive this much-needed federal grant," stated LMC's Interim President Richard Livingston. "The monies will allow us to improve and expand our offerings and student support services in STEM fields, at time when state financial support is declining."
"This STEM grant is the fruit of 12 years of work," explained Barbara Austin, grant co-author and English professor. "Since 1999, LMC has been relentless about improving every nook & cranny of our academic & support services. To do this, we have received over $18M in Title 3 and Title 5 grants of which STEM is a $4.25 million part. We are extraordinarily grateful for the trust our community and the U.S. government have placed in us and we will not fail them. We will continue to be one of the best community colleges in Contra Costa County and California."
© Copyright Los Medanos College
---