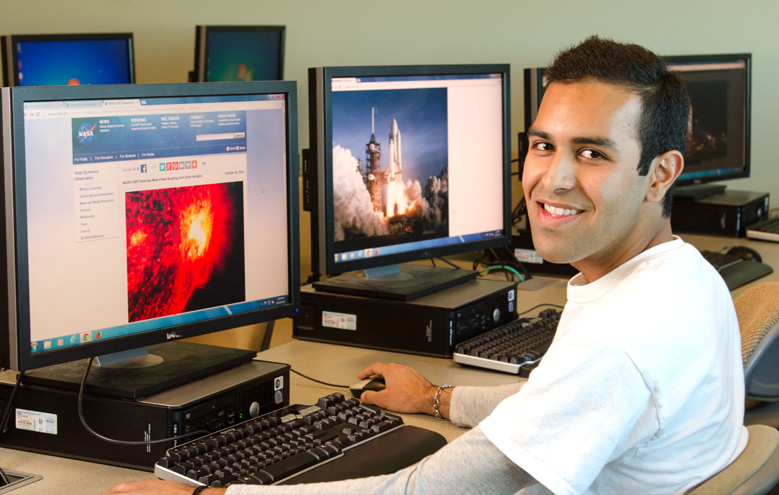 Computer science student
Studying computer science at LMC feels natural to me. It has prepared me to tackle all sorts of real life scenarios, thanks to the faculty, staff, and all the equipment provided. The curriculum is constantly updated in order to stay up to date with current technology. Having studied many computer science classes including computer programming, game design, and hardware, I don't think I have missed out on anything.
While at LMC, I've become a STEM Scholar, an Honors Scholar, a tutor for both the Math and MESA labs, involved with Alpha Gamma Sigma (AGS), and even started my own calculus club (C.A.L.C). My plan is to transfer and ultimately to become a software engineer working with a space agency such as NASA or SpaceX. Thanks to the vast experiences and lessons shared by my wise teachers, I am already confident enough to work at a professional setting.